House Votes to Raise Capitol Police Pay Day After Officers Testify About 1/6 Riots
The House of Representatives passed a bill that will raise U.S. Capitol Police pay a day after officers testified about their experiences during the January 6 insurrection.
On Wednesday, the House voted 215-207, in favor of the bill, making it the first of 12 for the 2022 fiscal year to pass the chamber.
The bill will provide $604 million for the Capitol Police which gives them the opportunity to hire 2,122 newly-sworn officers and 450 civilian members.
"It gives these heroes the funding, the resources, and the training they need to ensure what happened on January 6 never happens again, and it also says, we respect what you do," said House Appropriations Committee Chairwoman Rosa DeLauro (D-Conn.)
The bill would also allow the Architect of the Capitol to create a plaque that commemorates the bravery and selflessness that Capitol Police displayed during the Capitol insurrection.
The decision to pass the bill comes a day after a number of Capitol and DC police officers testified in front of the House select committee regarding the Capitol insurrection.
The police officers that gave their testimony include US Capitol Police Sgt. Aquilino Gonell; D.C. Metropolitan police officers Michael Fanone and Daniel Hodges; and US Capitol police officer Harry Dunn.
Gonell asked the House committee to put certain measures in place to protect police and members of the U.S. government from future attacks.
"I would like for you to give us the tools, or at least the things we need to continue to protect you guys. I think that's essential," Gonell said.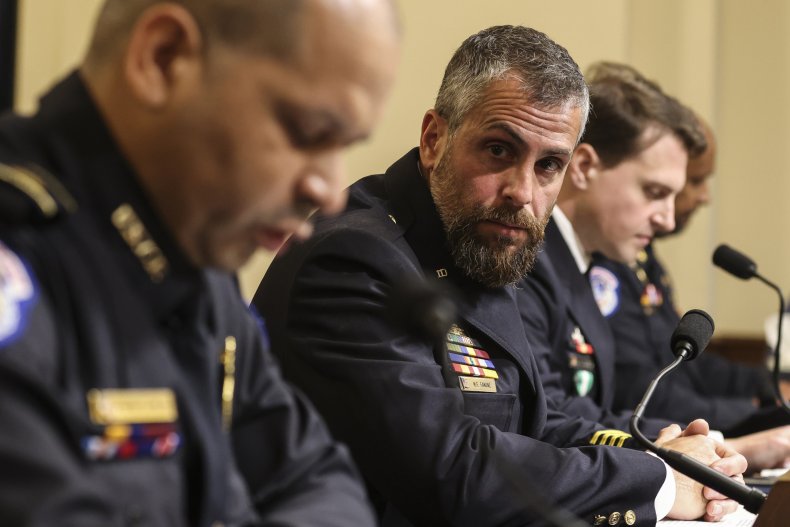 Fanone feared that he would be killed as he was trying to protect the Capitol during the insurrection.
"I was at risk of being stripped of and killed with my own firearm as I heard chants of 'kill him with his own gun'," Fanone said. "I can still hear those words in my head today."
Hodges said that he believes former President Donald Trump's "Stop the Steal" rally and his behavior on social media helped fuel the Capitol insurrection.
"As patrol officers, we can only deal with the crimes that happen on the streets, the misdemeanors, and occasionally the violent felonies, but you guys are the only ones we've got to deal with crimes that occur above us. I need you guys to address if anyone in power had a role in this," said Hodges.
So far, there have been numerous arrests and charges brought up against those who participated in the Capitol insurrection. On July 15, two Florida police officers, Kevin Tuck, 51, and Nathaniel Tuck, 29, were arrested for their roles in the insurrection.