'Handmaids' in the House? Dress Code Requires (Most) Women to Cover Their Shoulders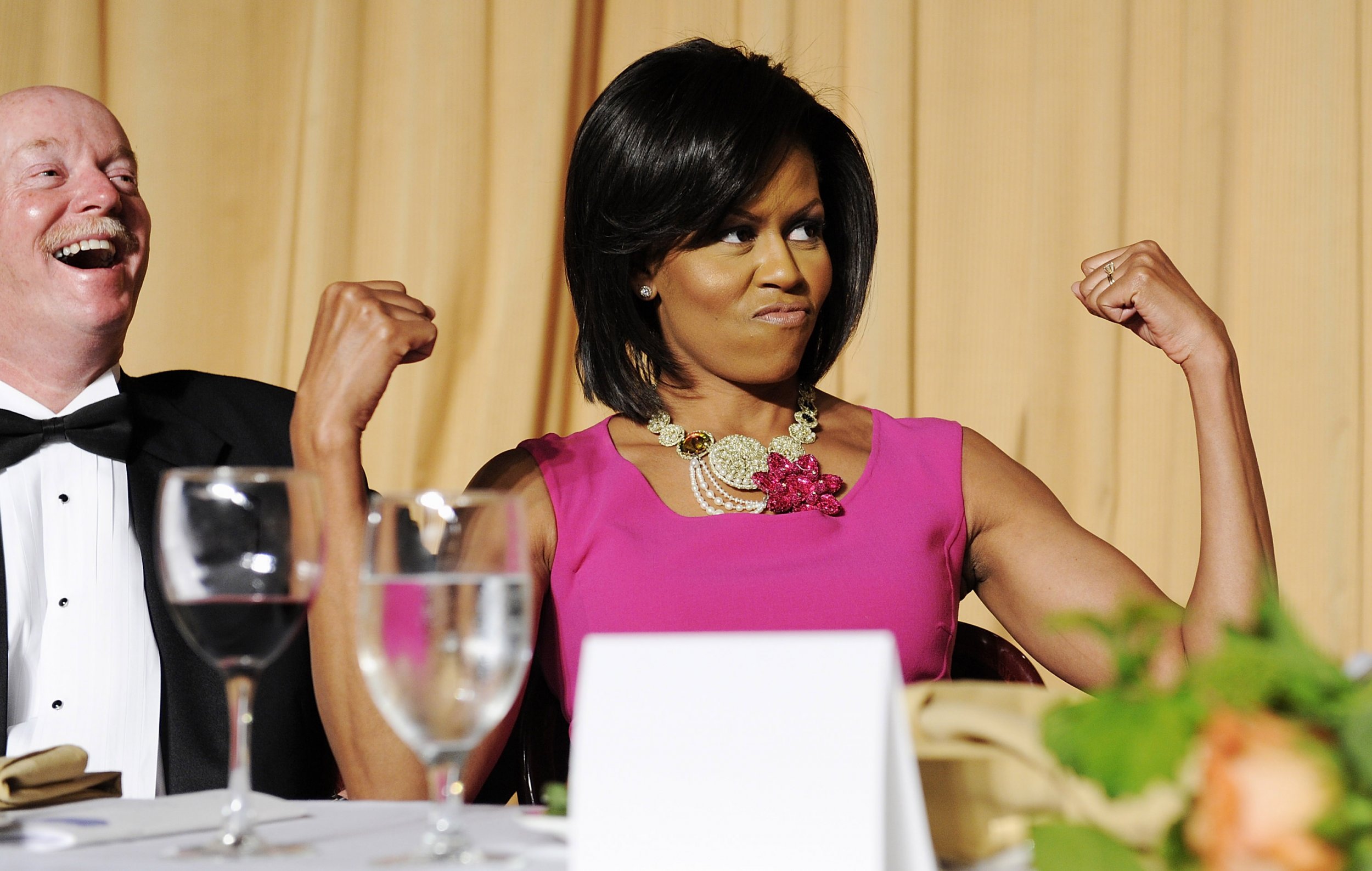 If you're covering the House of Representatives, you'd better cover up.
That was subject of much online debate this week after CBS News published an article dissecting the dress code for female reporters in the U.S. House chamber. The report, which went live early Thursday morning, told the story of a woman who was recently blocked from entering the Speaker's Lobby because she was wearing a sleeveless dress.
Related: White House women face bigger gender pay gap than national average
She tried to cover her shoulders with pages from her notebook, but she still broke the dress code.
Women "have been told they're not allowed to wear sleeveless blouses or dresses, sneakers or open-toed shoes," the story read, adding that men are expected to wear suit jackets and ties in the House chamber and Speaker's Lobby. "These rules are far from clear-cut, and there are no visible signs defining them. They are also not enforced on the Senate side of the Capitol."
The article went on to explain that, though House Speaker Paul Ryan has asked representatives to "wear appropriate business attire during all sittings," and those requirements apply to the Speaker's Lobby, the policy apparently isn't universal. Not only did former first lady Michelle Obama regularly forego sleeves in the chamber, but current first daughter Ivanka Trump has done so as well. In 2011, Roll Call wrote Minnesota Republican Michele Bachmann "frequently [wore] sleeveless tops on the floor to vote."
By Thursday afternoon, Jezebel had condemned the rule, writing, "It really is truly something that the House wants to deny essential health benefits to women, including prenatal care, while simultaneously worrying themselves over the appropriateness of shoulders and toes."
The CBS News report also made waves on Twitter, where several female journalists shared their own encounters with the dress code.
Others weighed in as well, with responses ranging from comparisons to the sexist dystopia in The Handmaid's Tale to arguments it was a non-issue.
And, of course, another part of the internet seized upon the opportunity to make Second Amendment jokes, echoing President Barack Obama's 2009 quip at the White House Correspondents' Association Dinner: Don't women have the right to bare arms?