Lone Democrat Who Didn't Vote on Baby Formula Aid Faces Tough Texas Race
The only House Democrat who did not stake out a position on bills aimed at alleviating the ongoing baby formula crisis could soon face a tough race against a Republican incumbent in the 2022 midterm elections.
On Wednesday evening, the United States House of Representatives passed H.R 7790, the Infant Formula Supplemental Appropriations Act, and H.R. 7791, the Access to Baby Formula Act. H.R. 7790 passed by a 231-192 margin largely along party lines, with 12 Republicans in the House crossing over to vote with the Democrats. H.R. 7791 passed with nearly unanimous support, with a 414-9 vote.
However, the only Democrat not to vote on the bills was Texas Representative Vicente Gonzalez, who currently represents Texas' 15th Congressional District. But due to redistricting in the Lone Star State, Gonzalez has announced that he will be running in November to represent another district, the 34th Congressional District, where a special election to be held in June may put a Republican incumbent on the ballot in the onetime Democratic stronghold to face Gonzalez in November, according to Politico.
The potential political shakeup could come as the GOP continues to make inroads with Latinos in southern Texas, Politico added. Biden, the outlet reported, won districts in the region only by a few points in 2020 after Hillary Clinton took them by double digits in 2016.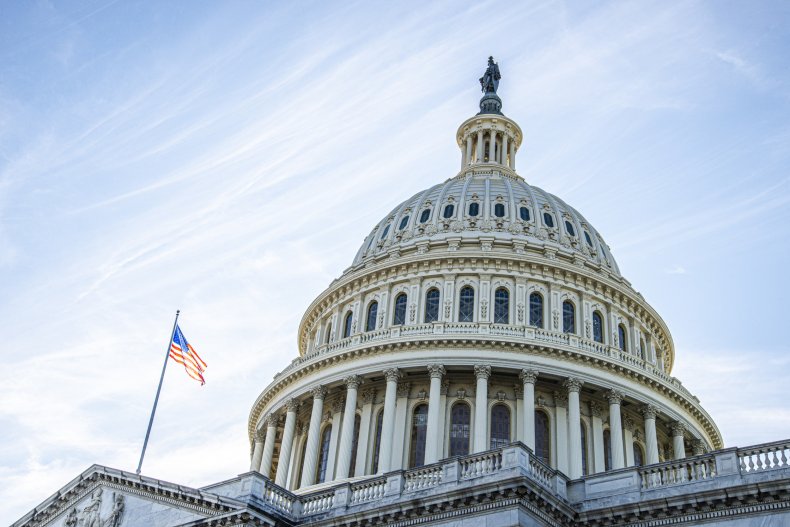 On June 14, Texans in the 34th Congressional District will head to the polls to select the person who will carry out the rest of Democratic Representative Filemon Vela's term until November. Vela confirmed in March that he would be stepping down, leaving his seat to take a job at a law firm, according to The Texas Tribune.
Regarding the special election for Vela's former seat, a poll released by Ragnar Research on April 29 showed Republican Mayra Flores leading Democrat Dan Sanchez by 24 percent to 19 percent. The poll also indicated more bad news for Democrats, as it showed Biden was unpopular there, with 55 percent of respondents disapproving of the president and 41 percent approving.
"Republicans have a real chance to win this district for the first time ever and flip a Democrat-held seat," pollster Chris Perkins stated regarding June's special election in a memo obtained by Politico.
If Flores wins in June, it would set up a race between two incumbent members of Congress from different parties in November in an area long considered safely Democratic.
However, incumbency, while a powerful tool for both fundraising and name recognition, does not guarantee an election win, as illustrated by North Carolina Republican Representative Madison Cawthorn's defeat in a GOP primary earlier this week.
Newsweek reached out to Gonzalez's office for comment.