Housing Comes Back as Single-Family Starts Rise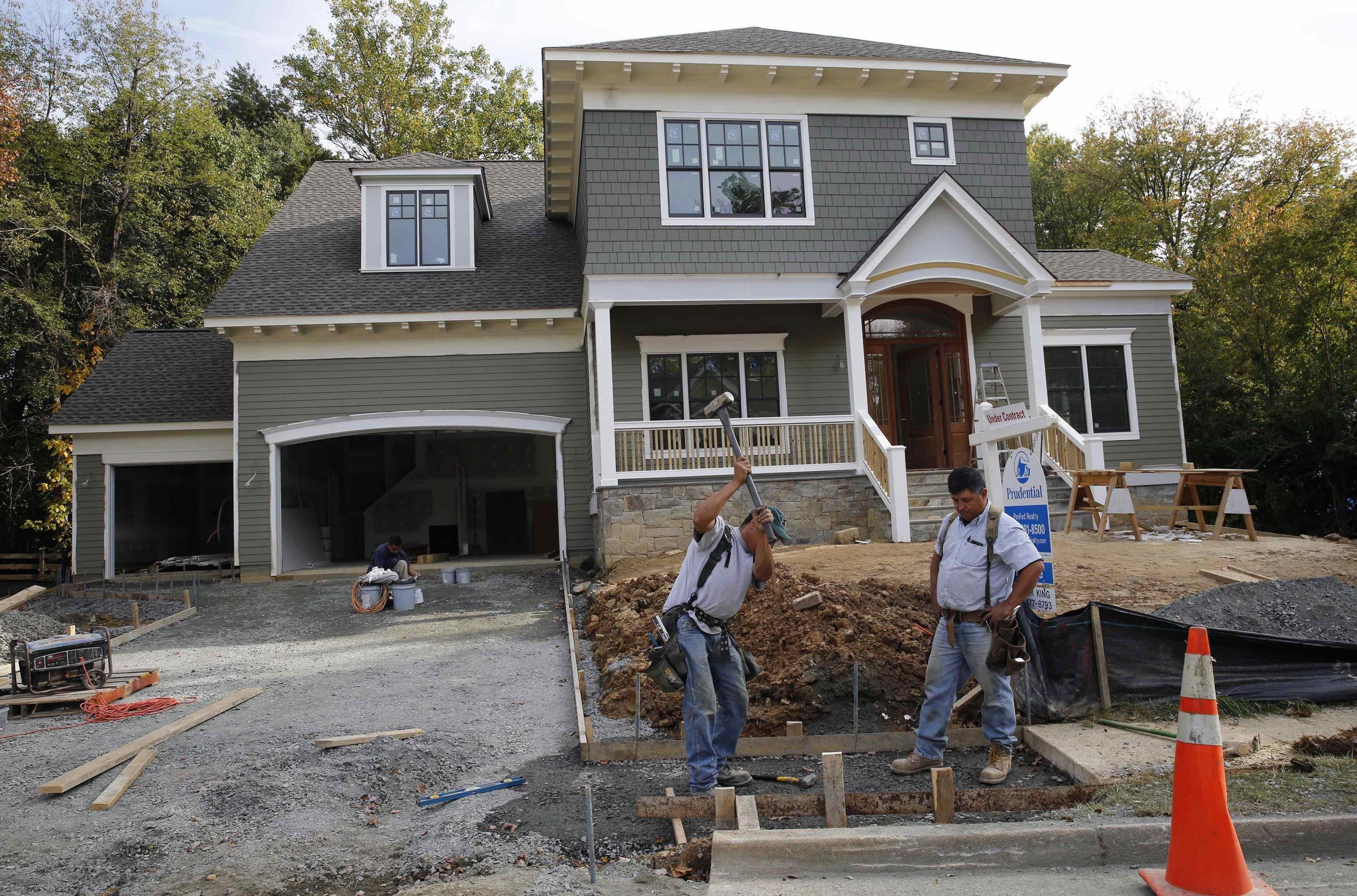 WASHINGTON (Reuters) - Starts for U.S. single-family homes rose for a second straight month in October and building permits neared a 6-1/2-year high, suggesting the housing market was still on a recovery path.
The Commerce Department said on Wednesday groundbreaking for single-family homes, which account for more than two-thirds of the market, increased 4.2 percent to a seasonally adjusted 696,000-unit annual pace, the highest since last November.
At the same time, permits for single- and multi-family housing jumped 4.8 percent to a 1.08 million-unit pace, the highest since June 2008. It also was the second straight monthly gain.
"Housing activity continues to recover, although the pace of the recovery remains slower than in the previous couple of years, owing to the decline in housing affordability," said Blerina Uruci, an economist at Barclays in New York.
A 15.4 percent plunge in starts for the volatile multi-family homes portion of the market, however, caused overall groundbreaking to fall 2.8 percent to a 1.009 million-unit pace.
Housing remains constrained by sluggish wage growth and still-stringent lending practices, but the housing starts data bolstered views that home building would contribute to economic growth this quarter after being neutral in the third quarter.
With the labor market gradually tightening, wages should accelerate and support further housing gains. Declining mortgage rates, which have seen the fixed 30-year rate hit a 17-month low, should also provide a boost.
A separate report from the Mortgage Bankers Association showed applications for loans to purchase homes surged last week as low rates lured potential buyers.
U.S. financial markets were little moved by the data as investors awaited the minutes of the Federal Reserve's Oct. 28-29 policy meeting.
The housing market index was down 0.39 percent, with shares in D.R. Horton Inc , the largest U.S. homebuilder, largely unchanged. Last week, the company reported better-than-expected quarterly revenue and a jump in orders.
But shares in Lowe's Cos Inc rose more than 6 percent after the No. 2 U.S. home improvement products retailer raised its full-year profit and sales forecast.
Last month, permits for single-family homes rose 1.4 percent, while multi-family housing permits surged 10 percent.