China Worried About a Housing Bubble as Prices Soar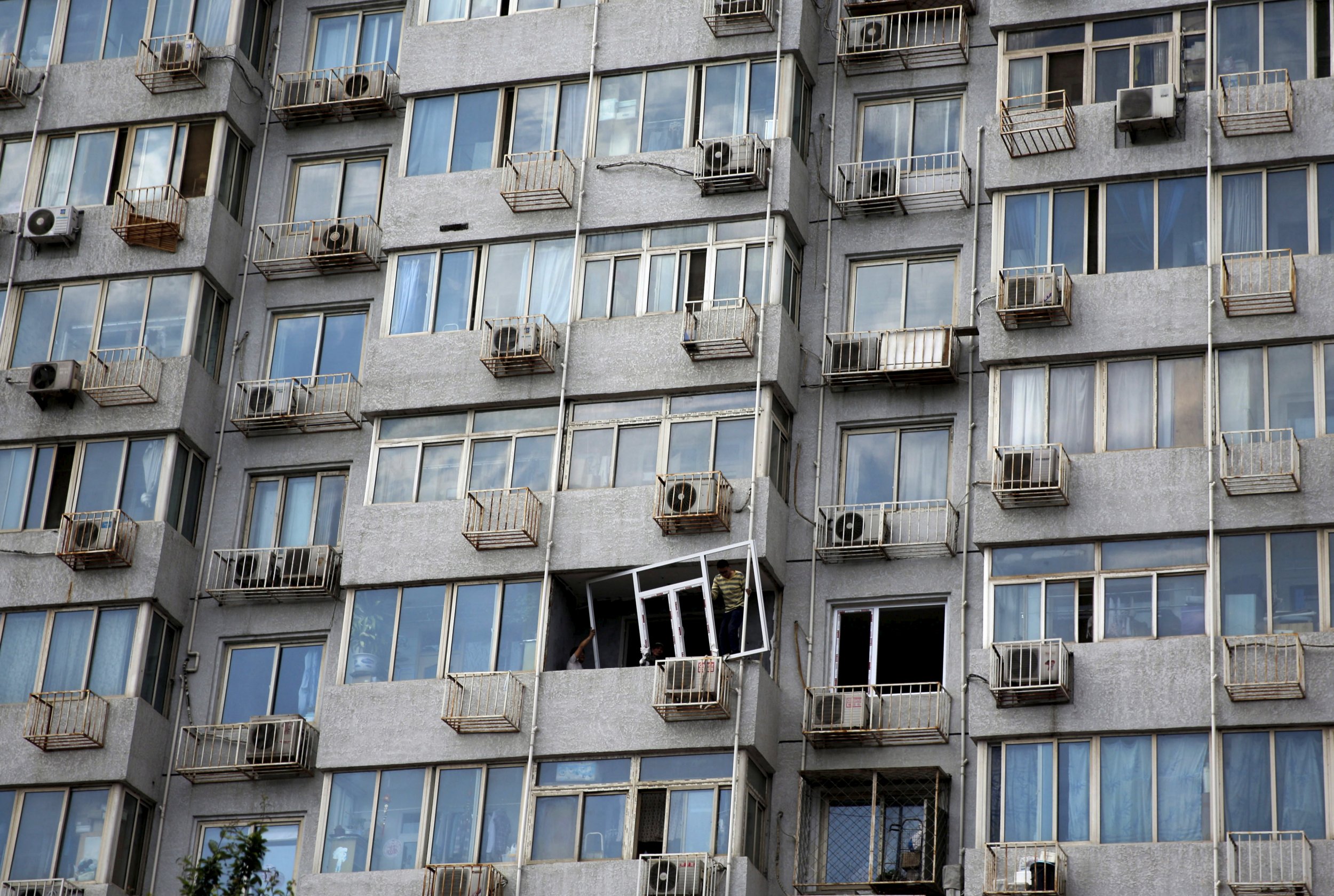 China is worried about soaring home prices in its massive capital city. Beijing announced Friday it would takes steps to keep home prices from spiking further by raising the down payment required for second homes and suspending some housing loans.
The new policy announced by the Beijing Municipal Commission of Housing and Urban-Rural Development will see the minimum down payment ratio jump to 60 percent from 50 percent, according to local media reports. "We should better regulate housing development, marketing and intermediary services, and keep home prices from rising too quickly in popular cities," said the government work report delivered by Premier Li Keqiang on March 5 at the annual session of the national legislature.
Han Wenxiu, deputy director of the State Council Research Office who helped draft the report, also urged local governments to pass policies that discourage home buying to keep the housing market more affordable, the South China Morning Post reported. "Generally speaking, we should reduce high inventory but also stabilize property prices," Han said.
The move comes as housing prices in hubs such as Beijing, Shanghai and Shenzhen have soared beyond the average Chinese worker's reach. In some districts in Beijing, apartments are going for 120,000 yuan, or roughly $135,000 per square meter, according to Homelink, a real estate services company.
"To buy a house in Shanghai, I definitely can't do it alone, I'd need my parents to help," 28 year-old Barret Xu, a designer in Shanghai, told Reuters.
Across China, average new home prices in 70 major cities grew by 12.4 percent in December compared with a year earlier and average home prices were expected to go up by 4.1 percent in 2017.
"The government should strengthen price controls on commercial housing to prohibit exorbitant profits by executing a price cap on new houses, which should be calculated by adding reasonable profits, say at maximum 20 percent, to costs," said Tang Yuan, department chief at the Policy Research Office of the State Council.