The Housing Market Is Coming Back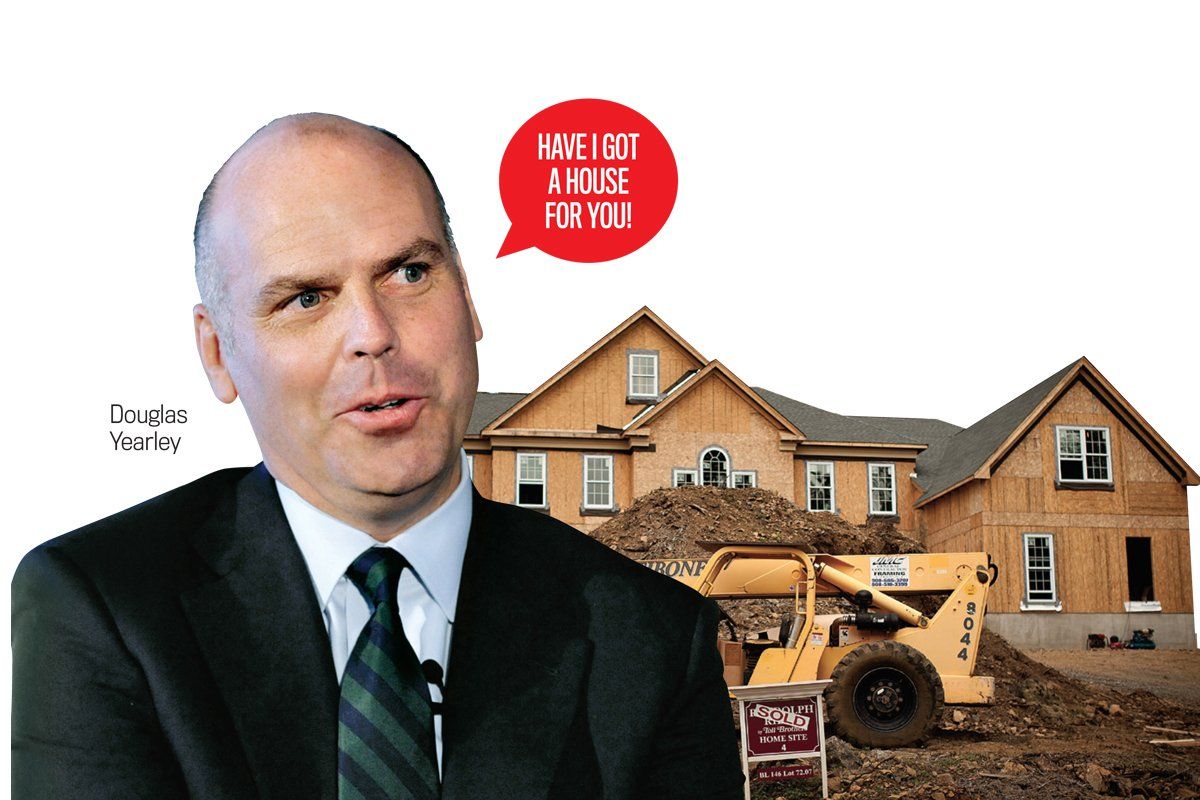 Until recently Douglas Yearley was among the many real-estate CEOs laid low by the housing crisis. Two years ago his company, Toll Brothers, produced a paltry 2,642 homes, far below the 15,000 they'd projected during the boom year of 2005. But last week he had an announcement: Toll Brothers, the past and future king of McMansions, is back.
"We are enjoying the most sustained demand we've experienced in over five years," Yearley said on Aug. 22, talking about his company's impressive earnings. Toll Brothers' home sales were up nearly 40 percent from the year before; its stock has risen 122 percent in the past year. And Toll Brothers isn't alone. Six years after the peak and despite the ongoing foreclosure and mortgage mess, there are undeniable signs that a sustainable recovery is underway.
The same day Toll Brothers published its earnings, the National Association of Realtors delivered a rare report in which the organization's natural boosterism was justified. Existing-home sales rose 10.4 percent in July from last year, while the price of a typical home climbed 9.4 percent. Compared with a year ago, there are now more first-time buyers, a smaller proportion of foreclosure sales, and less surplus inventory. Barring a collapse, 2012 is likely to be the first year since 2005 in which the number of homes sold and the price they typically sell for rise.
For years, declining home values have been a massive weight on the economy, but now the death spiral is turning into a virtuous circle. Rising home prices mean fewer people are underwater on their mortgages, which means more people can afford to sell their homes and move up. And every time a home is sold, that's money in the pockets of real-estate agents, mortgage brokers, appraisers, lawyers, and movers.
An improving housing market is also encouraging more people to take the plunge on newly constructed homes. New-home sales peaked at 1.28 million in 2005, but plummeted after the bust–to a mere 306,000 in 2011. But last week the Census Bureau reported that new-home sales in July were up 25 percent from the year before. This is also very good news.
Home construction isn't particularly amenable to technology and automation, so when more homes are built, long-unemployed sheetrockers, roofers, and carpenters come off the sidelines. The naysayers are right to note that we're a still long way from the recent peaks. But that's like comparing home-run totals of today's ballplayers to the gaudy numbers put up by sluggers in the steroid era–they were fake records, caused by artificial stimulants that ended in shame. Meanwhile, the housing sector is gaining momentum. And this time, it's doing so without the juice of a mortgage bubble.