Housing Market Continues to Improve Despite Pandemic as Buyers Take Advantage of Low Mortgage Rates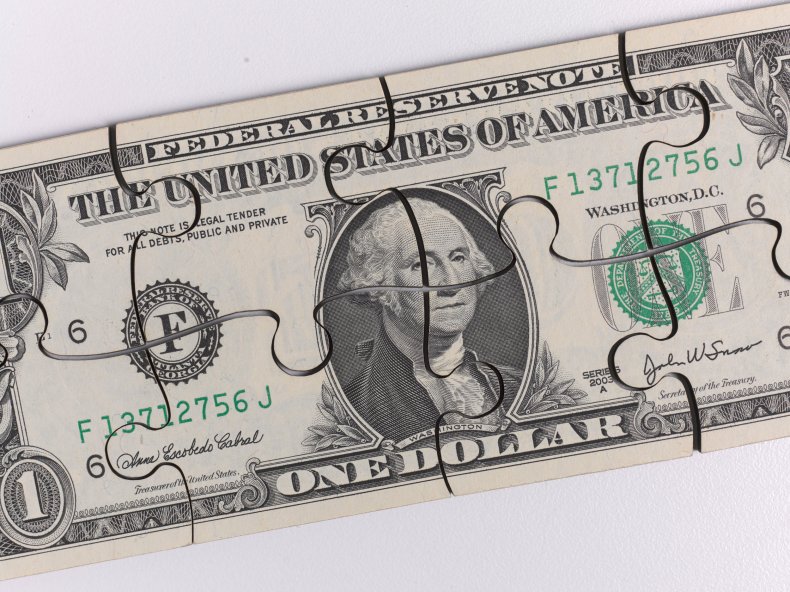 Residential real estate sales continue to climb, but the market split between high- and low-income workers persists, underscoring the uneven recovery following the economic shutdown intended to curb spread of the coronavirus.
Existing-home sales, driven largely by professionals who can work from home, increased for the fourth consecutive month in September to a seasonally adjusted annual rate of 6.54 million, a real estate trade group reported. Sales rose 9.4% in September from August, and are up about 21% from the same period a year ago.
"The housing market has been exceptional during the pandemic," Lawrence Yun, chief economist at National Association of Realtors, a trade organization in Washington, told Newsweek.
Despite a resurging pandemic, he predicts higher sales this year than last.
"Home sales in 2020 will be notably better than 2019," Yun said. "People are taking advantage of record-low mortgage rates."
In a strange twist, the pandemic actually had a positive effect on home sales, he said.
"Working from home has stimulated demand for new houses," Yun said. "Many of those who have the financial resources but weren't considering buying a new home found that their current space was too small to accommodate working from home."
The Federal Home Loan Mortgage Corp., known as Freddie Mack, lists its fixed mortgage rates at 2.80% for a 30-year term and 2.33% for a 15-year.
In March, the U.S. Federal Reserve, the nation's central bank, cut interest rates to 0-0.25% as part of the effort to spur investment and consumer spending. The previous target rate was 1-1.25%. The Fed Funds rate is the benchmark for short-term loans and the peg for many consumer rates, including mortgages and credit cards.
But the rebound in home sales, like the job market, shows a K-shaped recovery, where different sectors of the economy recover at different rates. The unemployment rate peaked at 14.7% in April – the highest since data collection began in 1948 – and declined to 7.9% in September. In February, prior to the shutdown, the unemployment rate was 3.5%.
Service jobs in restaurant, retail and hospitality were hit hard and first during the economic shutdown. About half of all jobs lost during the pandemic have returned, but it may take years to reach pre-pandemic employment levels, economists said.
Many buyers flee big cities for the suburbs. Single-family houses outpace condo sales as buyers seek more interior space and a private yard. Additionally, major companies, including Aetna, Amazon, Facebook, MasterCard, Microsoft, Nationwide and PayPal, have announced plans to allow many employees to work from home during the pandemic.
Some companies hope to have workers return to the office by next summer, others plan a mix of office and home employment and a few, such as Twitter and Zillow, expect to allow employees to work from home indefinitely.
However, people at the lower end of the income spectrum, including most hourly workers, weren't prospective buyers, and are likely to be left farther behind as prices for new and existing houses continue to rise, Yun said.
Hourly workers have been hit hard as restaurants struggle to survive with reduced hours and seating capacity. Many shoppers have moved online and some major bricks-and-mortar retailers, including Century 21, Lord & Taylor, Neiman Marcus and J. Crew, have been forced into bankruptcy. Hotels and airlines are also struggling as business and leisure travelers stay home.
All regions in the nation have reported strong residential sales, Yun said. Existing home sales increased 16.2% in the Northeast, 9.6% in the West, 8.5% in the South and 7.1% in the Midwest, the trade group said.
Yun said strong demand drives prices up and therefore some buyers may decide to wait. The risk, he said, is that prices are likely to continue to rise and negate any advantage they hoped to gain by delaying a purchase. He said the mortgage market is strong and qualifying requirements are high.
"What's different this time [as compared to 2008] is that buyers won't have a mortgage that over-stretches their budget," Yun told Newsweek.
The collapse of the sub-prime mortgage market in 2008 led to the Great Recession. In addition, an oversupply of houses, both existing and new construction, undercut prices. This created a downward spiral. This year, demand for existing houses has outstripped supply in many areas, leading to multiple offers and bidding wars. New construction is strong, but hasn't outstripped demand, Yun said.
"The downside risk to the housing market is if the economy takes a U-turn and goes back into job-cutting," Yun said. "That will hit confidence in making a major expenditure like buying a home."
The Conference Board, an independent, non-partisan think tank in New York, said the Consumer Confidence Index dipped in October after a sharp increase in September. The index now stands at 100.9, down from 101.3 in September (1985 is the benchmark year for the Index, as it reflected neither a peak nor a trough, and is set at 100).
The housing market is a dynamic element in the greater economic picture, which remains uncertain at present with the pandemic.
"Consumers' assessment of current conditions improved while expectations declined, driven primarily by a softening in the short-term outlook for jobs," Lynn Franco, Senior Director of Economic Indicators at The Conference Board, said in a statement. "There is little to suggest that consumers foresee the economy gaining momentum in the final months of 2020, especially with COVID-19 cases on the rise and unemployment still high."
The International Monetary Fund, a global organization based in Washington, foresees a "long and difficult ascent" for the world economy.
"With the pandemic spreading and accelerating in places, many countries slowed reopening, and some are reinstating partial lockdowns. While the swift recovery in China has surprised on the upside, the global economy's long ascent back to pre-pandemic levels of activity remains prone to setbacks," the IMF said in a report issued this month.