New Jersey and Illinois are facing a stressed housing market that's grappling with gaps in affordable homes, underwater mortgages, foreclosures and unemployment, according to a new report, at a time of uncertainty for the housing market amid high interest rates.
ATTOM, a real estate data analysis firm, revealed that nearly half of the counties most at risk are in those two states. New Jersey exhibited the highest rates of foreclosures among the top 50 counties facing the downside. The biggest clusters were found to be in New York City, Chicago and Philadelphia.
Meanwhile, the southern United States and the northeast demonstrated a more solid environment in the second quarter of 2023.
"We continue to see pockets of the U.S. housing market where the foundation is a bit shakier – or more solid – than others, based on important quarterly metrics," ATTOM CEO Rob Barber said in a statement.
Barber warned not to draw too definitive long-term conclusions based on the data.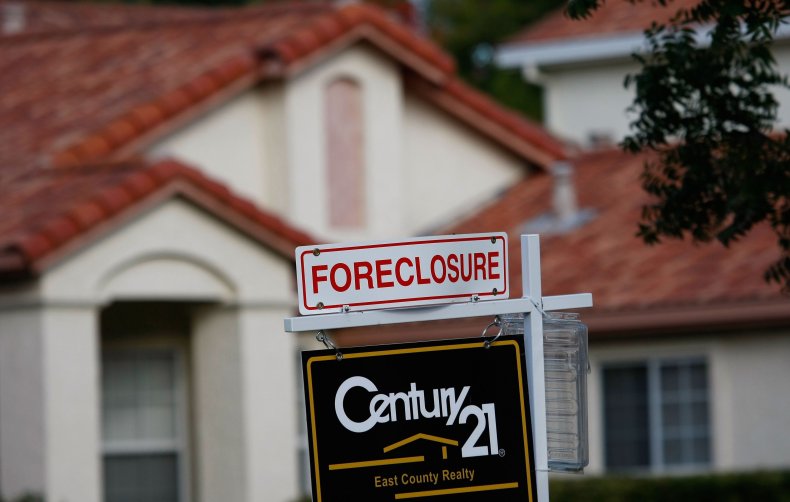 "It doesn't mean any one area or cluster of areas is about to crash," he said. "The overall market and the economy remain way too strong for imminent warnings to be sounded. But there are weak spots that are still popping up as areas to watch, especially if the market turns back downward."
Home prices soared by 10 percent in the second quarter after they declined by 7 percent in the previous three quarters, according to ATTOM.
"That happened as a surge in mortgage rates stabilized within a range of 6 percent to 7 percent for 30-year home loans, consumer-price inflation fell back to about 4 percent and the stock market improved," the report said.
Foreclosures Jump
ATTOM looked at data from 574 counties around the country and despite some encouraging top-line numbers, data showed that 5.5 percent of mortgages were underwater, meaning that owners owed more on their houses than the value of those properties.
Foreclosures have jumped, ATTOM pointed out, blaming the end in July 2021 of a government-instituted pause on banks repossessing homes where owners had failed to pay their mortgages on time that was in effect during the COVID-19 pandemic.
"While the increase has slowed, nearly twice as many foreclosure cases were open in the second quarter of this year compared to same period in 2021," ATTOM said in its report.