House Prices Are Falling in These 10 U.S. Cities as Market Shifts
Ten cities across the United States have seen housing prices slashed substantially over the summer amidst a rocky market, according to a leading home-selling website.
Realtor.com compared listings on their site across 200 metro areas to find out which had seen the most price reductions in June. The company revealed the ten cities which have seen the greatest number of reductions, with the caveat that they selected no more than one per state to maximize geographical spread.
There are growing fears the U.S. could be heading for a recession, triggered in part by spiraling inflation, causing the housing market to cool down after a coronavirus pandemic surge.
Realtor.com found that Reno, Nevada had the most price cuts, with 32.6 percent of the city's properties listed on the website seeing a reduction in June, with a median list price of $677,500. Reno was followed closely by Austin, Texas, which saw 32.4 percent of its listed properties reducing prices, with a median property price of $620,000.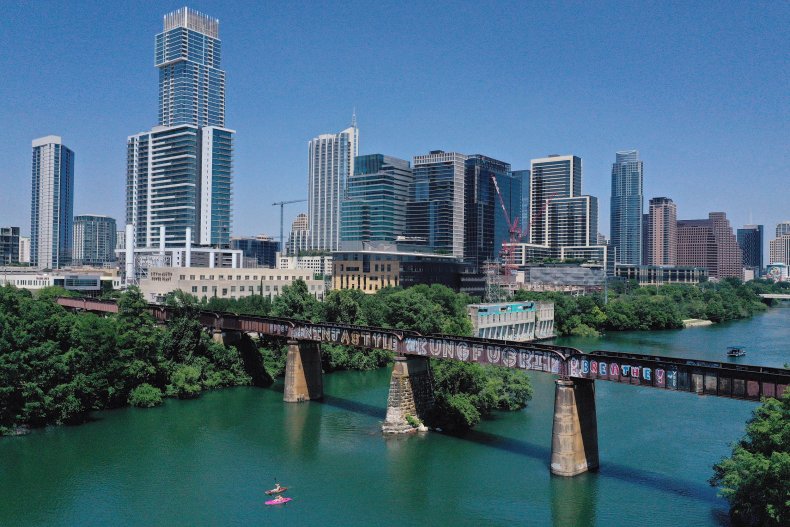 Phoenix, Arizona, and Anchorage, Alaska made up the remainder of the top four, with reductions to 29.5 percent and 28.5 percent of properties listed, respectively.
Fifth and sixth place was a near tie between Boise, Idaho, and Ogden, Utah, both of which saw 27.4 percent of listed properties reduce their prices.
Sacramento, California, and Colorado Springs, Colorado came next in the price drop list, with reductions for 25.2 percent and 25.1 percent of listed homes, and a median price of $642,500 and $550,000 respectively.
The list ended with Evansville, Indiana, and Medford, Oregon, which had 24.7 percent and 23.2 percent of listed homes reduced in asking price.
George Ratiu, a senior economist at Realtor.com, said growing reticence from buyers is forcing sellers to drop their prices.
"With buyers pulling back, homes linger for a longer time on the market and more homeowners have to slash prices to get a deal done," he said. "For buyers, the change points to more opportunities in the months ahead, especially the fall and winter."
The U.S. housing market has been booming with a median sale price of $416,000 for existing homes in June, up 13.4 percent on the June 2021 figure.
However, experts are warning this trend is unlikely to continue, with the Federal Reserve raising interest rates by another 0.75 percent on Wednesday to combat inflation.
Speaking to Newsweek, Dennis McGill, the Director of Research at Zelman & Associates, said: "We do think there's going to be home price declines, home price deflation on a national basis. That was actually our expectation prior to this big increase in mortgage rates."
A more severe warning was given by Jose Torres, who works for Interactive Brokers as a senior economist, who said the U.S. could be facing a "perfect storm" for house prices similar to that triggered by the 2008 financial crisis.
He forecast house prices will fall in the second half of 2022, and could collapse by up to 25 percent over the next few years.