Ben Carson Protesters Say "He's Not Here to Help" at Chicago Housing Meeting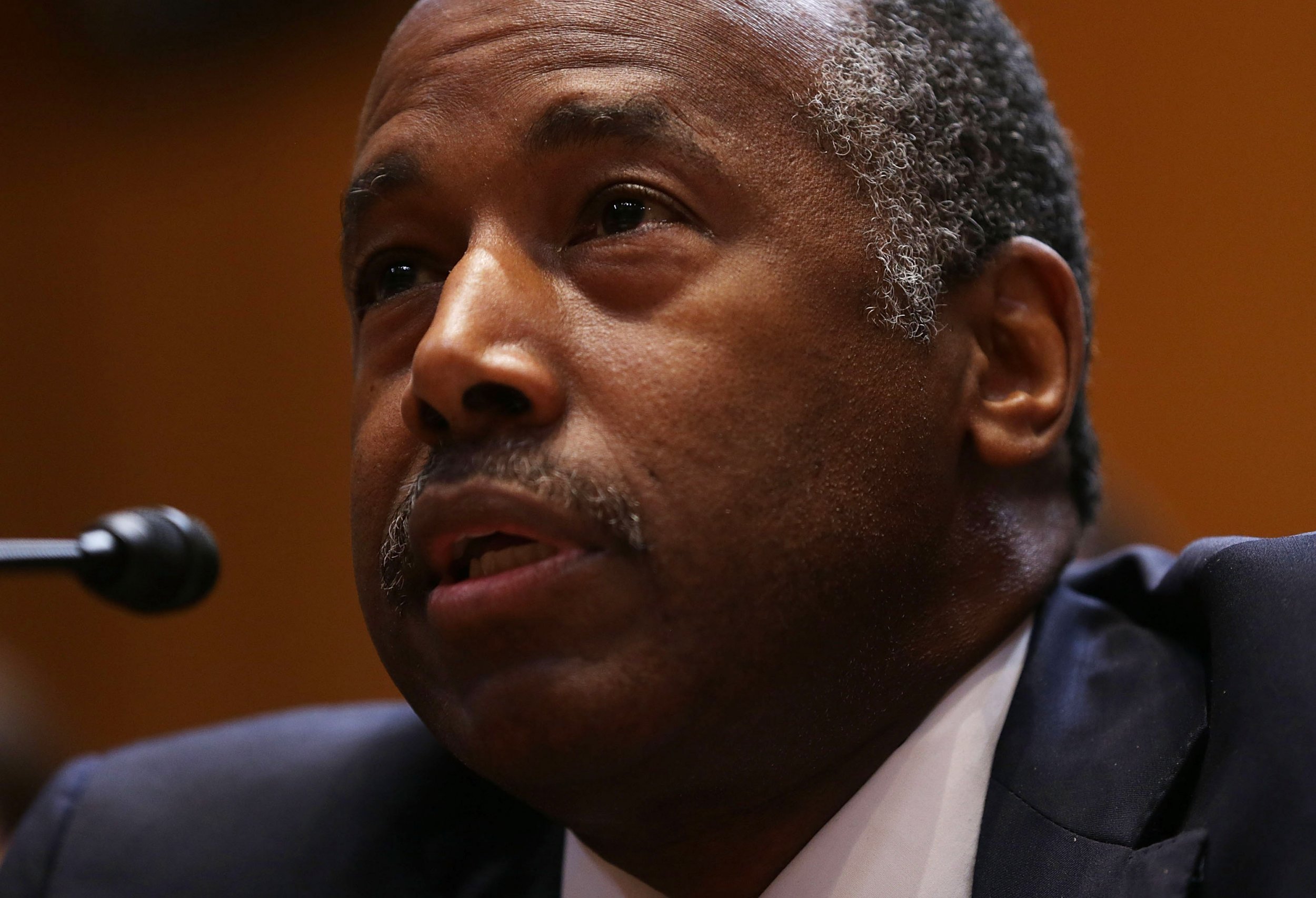 Activists gathered on Monday to protest a meeting with Housing and Urban Development Secretary Ben Carson in Chicago.
One protester was escorted out by security after demanding answers from Carson about the department's recent decision to delay an Obama-era regulation that would help millions of low-income families find housing and opportunities in high-income communities.
"He's not here to help, and he's not here to provide," said Debra Miller, according to The Chicago Tribune. "He never talked about what he knew of housing, he never said the word 'housing.' But I did. It's a human right."
Miller lives in Chicago's Edgewater suburb with the help of a housing voucher, and repeatedly questioned Carson about housing help for the homeless and senior citizens. A video of Miller shouting questions at Carson was tweeted by Jane Addams Senior Caucus, a grassroots organization led by seniors in Chicago.
"I did not ask her to do that," Carson joked with the crowd, but he did not answer her questions. Miller, a member of the caucus, was asked to leave the closed-door meeting. The secretary had initially planned to talk about economic development with local housing leaders.
Local advocates, however, were more interested in HUD's decisionto delay the enforcement of the 2015 Affirmatively Furthering Fair Housing (AFFH) regulation for communities until after 2020.
Protesters began gathering outside the meeting on Monday morning. "Fair housing advocates & community leaders protest Trump's anti-housing policies at HUD ahead of Sec. Carson's visit today," said Jawanza Malone, executive director of the Kenwood-Oakland Community Organization (KOCO) on Chicago's Southside, in a tweet that showed photos of protesters outside the building where the meeting was held.
Activists said the Affirmatively Furthering Fair Housing rule is crucial to help end housing segregation along with the 1968 Fair Housing Act, and 76 civil rights, housing and faith-basedorganizations came together to oppose the HUD delay in a Friday statement.
"Americans strongly believe that a zip code should not determine a child's future and that everyone—regardless of their race or national origin, the language they speak or whether they have children or have a disability—should have access to the opportunities they need to succeed," National Fair Housing Alliance CEO and president Shanna L. Smith said in a statement. Smith added that actions taken by HUD and government agencies "have left us more segregated than we were 100 years ago."
HUD said that the department made the decision to delay enforcement of the Obama-era regulation because of cities that struggle to meet the requirements of the rule. Though the Chicago Housing Authority has recently offered more vouchers to those seeking housing assistance, according to the Tribune, many voucher beneficiaries are still provided housing in low-income neighborhoods.
"We have a segregated city, and we have disparities in access to education, in access to opportunity for employment, to health outcomes...," Housing Alliance's community engagement and education manager, told the Tribune.