A virologist from Texas A&M University warned that the COVID-19 Delta variant should be a "wake-up call to communities," to prove the success of vaccines and the risks that COVID-19 still poses, as Houston faces an outbreak of the contagious variant.
According to the Houston Chronicle, over 125 positive COVID-19 cases were reported in an outbreak last week, and at least three were positive for the Delta variant.
Dr. Benjamin Neuman, a virologist and professor at Texas A&M, told the Texas Tribune: "Clearly, COVID is not over."
"COVID isn't ever gone until it's completely gone," Neuman said. "And I think we've made the mistake of assuming that the virus would go away or assuming that the virus wouldn't affect children....We keep stumbling into the same mistakes over and over, and that is not a way out of COVID-19."
The Houston Chronicle reported that the Delta variant, and the COVID outbreak in Houston, was spread through a camp retreat by a church group.
Galveston County Health Authority Philip Keiser told the Chronicle on Tuesday that unvaccinated Texans "should be on high alert."
"We have a pocket of people who are unvaccinated or who have not gotten infected, and they are totally vulnerable to this infection," Keiser said. "And it is spreading incredibly fast."
About 450 people attended the church camp, most of them teenagers from Clear Creek Community Church in League City, Texas, 30 minutes outside of Houston.
Keiser told the Chronicle that he expects the Delta variant to account for most, if not all, of the cases tied to the camp, and he expects the number of infected people to surpass 250.
Dr. Rebecca Fischer, an infectious disease epidemiologist and assistant professor at Texas A&M University's School of Public Health, told the Tribune that the Delta variant is the most transmissible so far.
"Don't let your guard down," she said. "We're so close to getting our lives back, and we are, in some way, moving in that direction...but this is another curveball by this virus."
Keiser added: "I cannot stress enough—there is no reason to not get vaccinated if you're old enough. There are plenty of vaccines available."
Keiser said that the outbreak might have been prevented if more of the people that tested positive were vaccinated.
"In this outbreak, at least as of now, it appears most of the people who have tested positive are old enough to be vaccinated," he said. "These vaccines are safe, effective and they offer the best protection against COVID-19 to you, your family and your community."
According to the Texas Tribune's COVID-19 tracker, about 41.5 percent of Texans are fully vaccinated, compared to the Centers for Disease Control's national rate of 47.5 percent.
Newsweek reached out to the Galveston County Health District for comment but did not hear back before publication.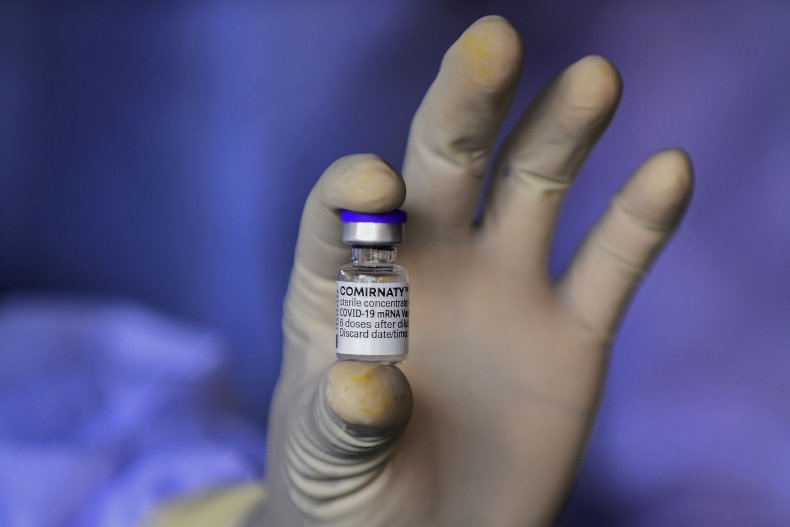 Uncommon Knowledge
Newsweek is committed to challenging conventional wisdom and finding connections in the search for common ground.
Newsweek is committed to challenging conventional wisdom and finding connections in the search for common ground.
About the writer
Emma Mayer is a Newsweek Culture Writer based in Wyoming. Her focus is reporting on celebrities, books, movies, and music. She covered general news and politics before joining the culture team and loves to cover news about new books, films, Taylor Swift, BTS, and anything else she might be obsessing over at the moment. Emma joined Newsweek as a fellow in 2021 and came on full-time in January 2022 after graduating from Colorado Christian University in December. You can get in touch with Emma by carrier pigeon or by emailing e.mayer@newsweek.com. Languages: English.