Houston Could Send $1,200 Checks to Residents Amid Federal Stimulus Failure
Houston, Texas may soon offer residents relief checks of $1,200 as national efforts to pass a new COVID-19 stimulus package continue to falter.
Under the new proposal, the city would open a $30 million direct relief fund for those struggling financially due to the pandemic, along with another $10 million to help small businesses, according to a Tuesday report from The Houston Chronicle. Harris County, which contains Houston, launched a similar program in November.
"People can utilize that on whatever—utility, rent, you name it," Houston Mayor Sylvester Turner told the paper. "We're doing everything we can with the dollars we've been given to try to meet those needs or people where they are."
The fund, administered to up to 23,750 residents by Houston nonprofit BakerRipley, could help some of the 25,000 city residents who reportedly applied but failed to receive funds from the county program. Exact eligibility requirements have yet to be announced and the proposal is expected to be discussed at a city council meeting on Wednesday.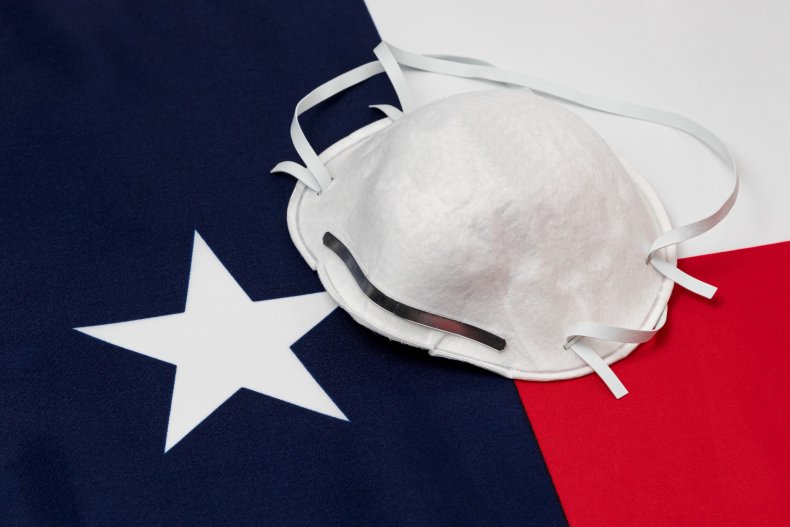 The program would use funds that the city received from the Coronavirus Aid, Relief, and Economic Security (CARES) Act earlier this year. Of the $30 million, $28.5 million would go to residents and the remaining $1.5 million would be set aside as a payment to BakerRipley. The initial disbursement would be in the amount of $10 million.
"Mayor Turner recognizes the need is great during the pandemic," Mary Benton, Turner's director of communications, said in a statement to Newsweek. "People have lost jobs, faced illness as a result of the virus and are struggling to pay rent and put food on the table."
"This is not the first time the City of Houston is implementing programs using CARES Act money to help people," Benton added. "There have been two rental assistance packages, money for small business, money for the arts and musicians who cannot perform at events because venues have shutdown."
In addition to financial strain, many residents of the Lone Star State have experienced severe health impacts during the pandemic. There were 1,238,752 confirmed cases of COVID-19 in Texas as of Tuesday, the most of any U.S. state, according to Johns Hopkins University. At least 21,896 residents have died due to the virus.
More than eight months after the passage of the CARES act, efforts to pass another relief bill have remained stalled due to partisan disagreements in Congress. Sticking points have included both details of specific provisions and the overall size of a new bill, with Democrats favoring a proposal costing an amount similar to the CARES Act and Republicans preferring a much smaller bill.
The $1,200 checks that many Americans received through the CARES Act earlier in the year accounted for less than $300 billion of the $2.2 trillion bill. However, relief checks were not part of a $908 billion bipartisan compromise introduced on Tuesday. The proposal was rejected by Senate Majority Leader Mitch McConnell (R-Ky.), who favors a $500 billion plan that also does not include direct payments.
Regardless of direct payments, any relief that remains from leftover CARES Act funds is likely to expire soon unless a new bill is passed. Treasury Secretary Steven Mnuchin has demanded that the Federal Reserve return more than $400 billion in unused funds from the program if it remains unused by the end of December, insisting that the deadline is legally mandated and that Congress should use the funds to pass a new bill.
Update 12/1, 9:37 p.m.: This article has been updated to include a statement from the office of Houston Mayor Sylvester Turner.