Hurricane Harvey Day 3 As It Happened: Alerts, Pictures and Updates on Texas and Louisiana Storm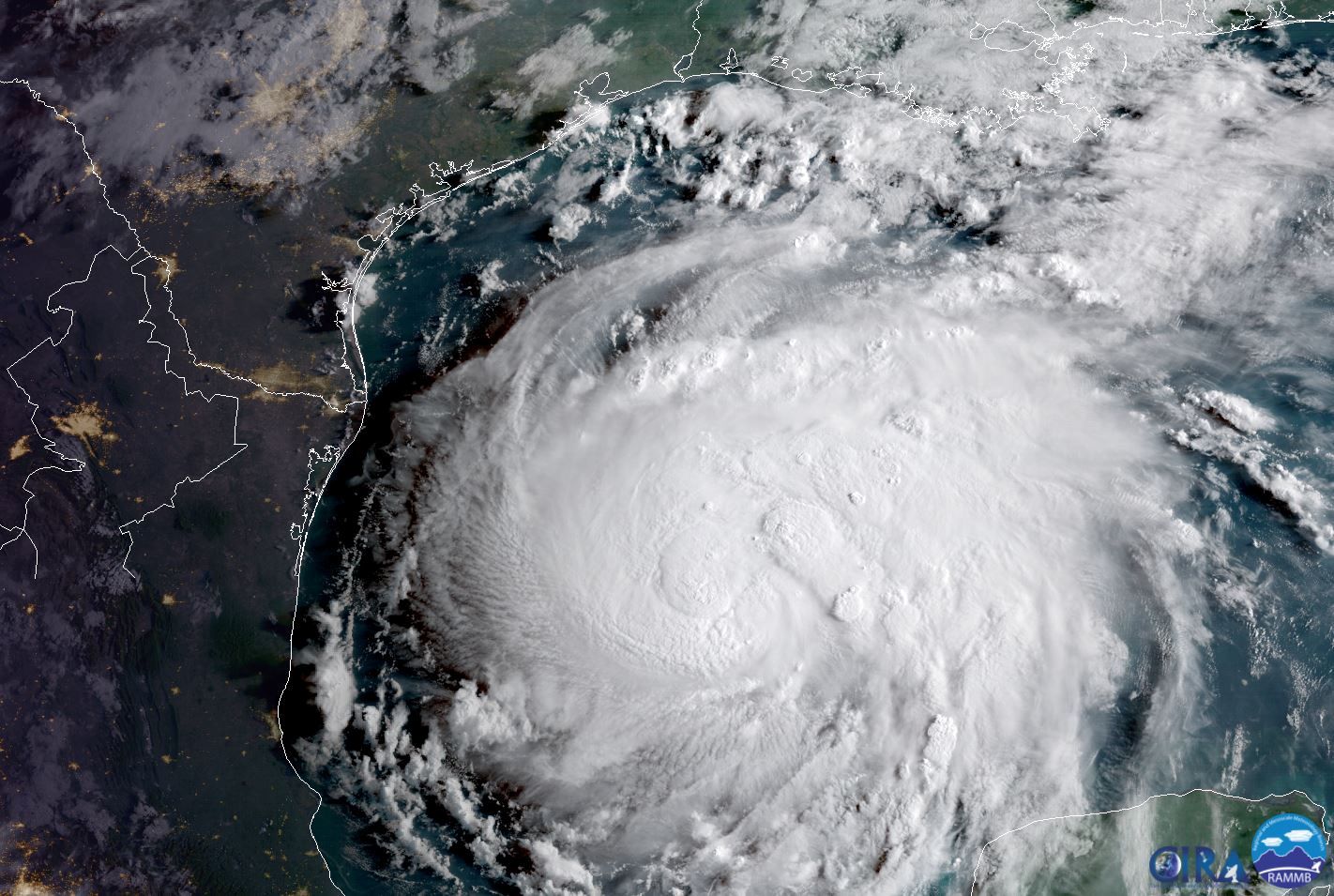 Houston metro area and other deluged towns in southeastern Texas braced for devastating floods and pummeling rainfall on Sunday
The second fatality in the storm occurred in the Houston area when a woman drove her vehicle into high water, police said
The first fatality was reported in the coastal city of Rockport, where the victim died in a house fire during the storm
More than 200,000 people across Texas are still without electricity
Though the storm slowed Saturday and was downgraded to a tropical storm, the National Hurricane Center has predicted "catastrophic" flooding. "It's going to last four to five days," said Houston Mayor Sylvester Turner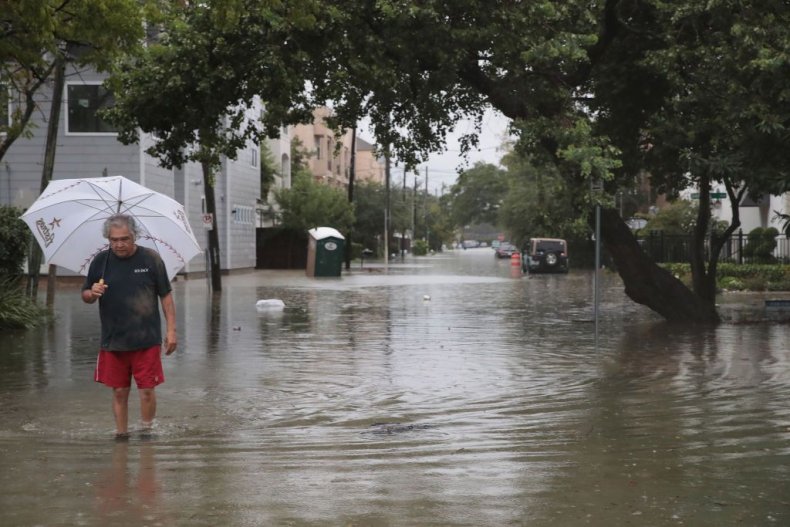 Update 1:47 p.m. E.T. - "This will be a devastating disaster, probably the worst disaster the state's seen," FEMA director William "Brock" Long told The Washington Post on Sunday, referring to the impact of Hurricane Harvey on Texas. "The recovery to this event is going to last many years to be able to help Texas and the people impacted by this event achieve a new normal."
Update 1:06 p.m. E.T. - At least five people have been reported dead following catastrophic flooding in what the National Weather Service described as an "unprecedented" event.
Residents in Houston and other areas of Texas are being advised not to drive in floodwater, which authorities say is where the majority of fatalities occur. Driving through heavy flooding also could create a wake that would push more water into people's homes.
Update: 10.47 a.m. ET - One Twitter user has posted pictures taken by her cousin as he waits for help on the roof of his home in Houston, his neighborhood submerged.
All morning, desperate residents have tweeted requests for help from the rooftops of their homes, where they took refuge as the waters rose.
Update: 10.26. a.m. ET - With the city battered by floods and storms, a tornado warning was issued for southern Houston, with those in its path advised to move away from windows.
Update: 10.15. a.m. ET - Houston's mayor says there have been more than 2,000 calls for rescue amid the flooding, and the city's convention center has opened as an emergency shelter, Associated Press is reporting.
Update: 10.04 a.m. ET - Houston police are asking locals with boats to help them with their rescue efforts. Earlier, authorities asked people not to call 911 unless their problem was urgent, as they struggled to deal with the waves of calls for assistance.
Update: 9.56 a.m. ET - Texas governor Greg Abbott has told ABC that the flooding from Harvey may be the worst Houston has ever seen.
Update: 9.41 a.m. ET - Footage shows Houston residents waist-deep in water, with their belongings piled on makeshift rafts as they attempt to find safety.
Update: 9.14 a.m. ET - According to reports, the death toll from the floods has risen to five.
Earlier, a woman and child were reported to have been killed when their vehicle became trapped by rising floodwaters near Houston.
Update: 9.05 a.m. ET - President Trump has tweeted about the storm and the devastating floods in Texas, and announced he plans to visit the state as soon as it is viable without disrupting emergency and rescue efforts.
Update: 8.58 a.m. ET - Residents affected by the floods sent desperate tweets to officials as waters rose overnight.
Update: 8.53 a.m. ET - Pictures show roads and highways near Houston completely submerged after torrential rainfall overnight.
Update: 8.49 a.m. ET - Houston mayor Sylvester Turner is urging residents to check on their neighbors, the elderly and those with disabilities as the devastating floods continue.
Update: 8.04 a.m. ET - Houston news network KHOU11 is reportedly having to move to its second floor, with floodwater seeping into the studio.
Update: 7.51 a.m. ET - Former Arkansas Governor Mike Huckabee has described the damage caused by the storm as "almost apocalyptic" in a Fox News interview.
Update: 7.46 a.m. ET - Authorities have ctold residents in Houston not to take refuge from rising floodwaters in their attics, but to access roofs instead.
Update: 6.22 a.m. ET - The death toll of the storm has reportedly risen to three, with a woman and child killed in flooding on an interstate highway, according to the Houston Chronicle.
The first fatality was reported in the coastal town of Rockport, where a woman died in a house fire during the storm.
Images on social media show roads in the Houston area submerged in water overnight.
Update: 6.16 a.m. ET - A dog carrying a bag of food in storm-swept Houston has become an unlikely viral hero and a symbol of Texan resilience.
The image has been shared more than 24,000 times on Facebook.
Update: 5.11 a.m. ET - NBC is reporting hundreds of water rescues underway in Houston. According to the Houston Chronicle, families are being forced to flee into attics to escape rising flood waters.
Houston Police Chief Art Acevedo tweeted:
Update: 5.01 a.m. ET - The National Weather Center said that "catastrophic, life-threatening" flooding is ongoing across southeast Texas.
Update: 4.57 a.m. ET - Footage is emerging of the heavy flooding in Austin, Texas, which has been battered by heavy rainfall overnight.