Houston Gas Station Owner Shoots Customer in Slim Jim Beef
An argument that began over the price of a Slim Jim snack ended in a parking lot shooting in Houston on Tuesday.
Gas station owner Mohammed Kahloon shot 25-year-old Cameron Carson after the two argued over the beef stick, local news station KTRK-TV reported, which Kahloon accused Carson of stealing.
The victim was taken to the local Ben Taub hospital and underwent surgery and is now recovering, while the shooter was taken to a police station for questioning. It is not yet clear if any charges will be filed.
Kenny Allen, who was travelling with Carson and witnessed the shooting, told KTRK, "This guy came running out of the store while I'm pumping gas yelling, 'You didn't pay for that Slim Jim.' [Carson] said, 'I did pay for the Slim Jim.' The next thing you know, this guy reaches in his back, pulls out his gun and shoots him."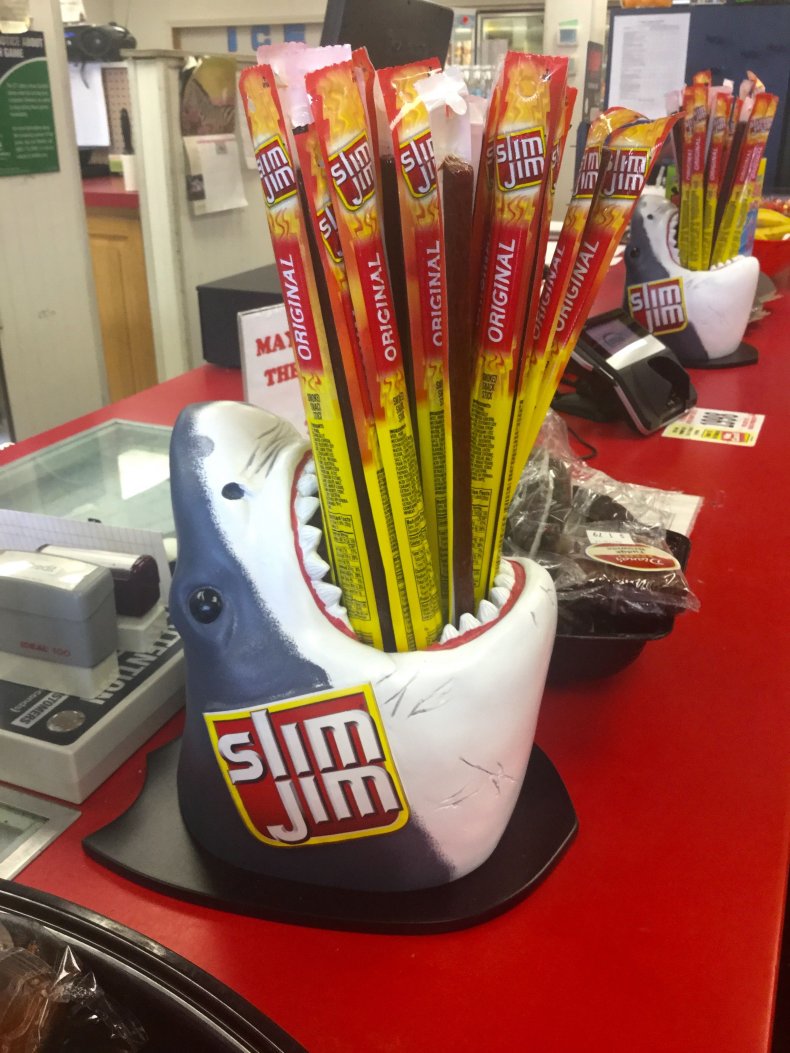 While recovering in hospital, Carson told KPRC-TV that he is suffering from flashbacks and can't sleep. He is even considering buying his own gun for self-defense. "It's sad," he said, "I don't trust nothing."
He alleged that the shop owner racially profiled him as soon as he entered the store, immediately creating a tense atmosphere. "I walked in the store and I tried to buy a Slim Jim, the guy accused me and stereotyped me for looking like I was about to get him or something. He said, 'People like you, I'll kill you'."
Carson said he paid $1.69 for the beef stick, but claimed the owner inflated the price, telling him he wanted $3. "He came at my co-worker and my co-worker gave him the money and he refused to take it, so he got in my face and I pushed him. He shot me right there by the gas pump, walked away and left me there," Carson recalled.
The bullet hit a vein in Carson's upper right leg near his groin. "A guy pulled up, he saved my life right there, he pulled his shirt off and tied it around my leg…he saved my life because I would have literally bled out," Carson said.
The receipt was thrown away with his blood-soaked pants, Carson said, but he is adamant that he paid the correct amount. He hopes that surveillance video will prove him right.
Even after all that, Carson did not get to keep his Slim Jim. Police placed an evidence marker on the snack—likely to prove the most expensive Slim Jim Carson ever buys—which was left behind on the floor of the parking lot.
A tweet from local news station Star-Telegram showed the uneaten snack on the ground.
According to KPRC-TV, Kahloon was involved in a gunfight in November 2017 when three armed men tried to rob his gas station. Kahloon was shot eight times in the arm and chest as he fought off the suspects, killing one.