A Houston Middle School Removed a 'Sexist' Quote From Its Walls After Twitter Backlash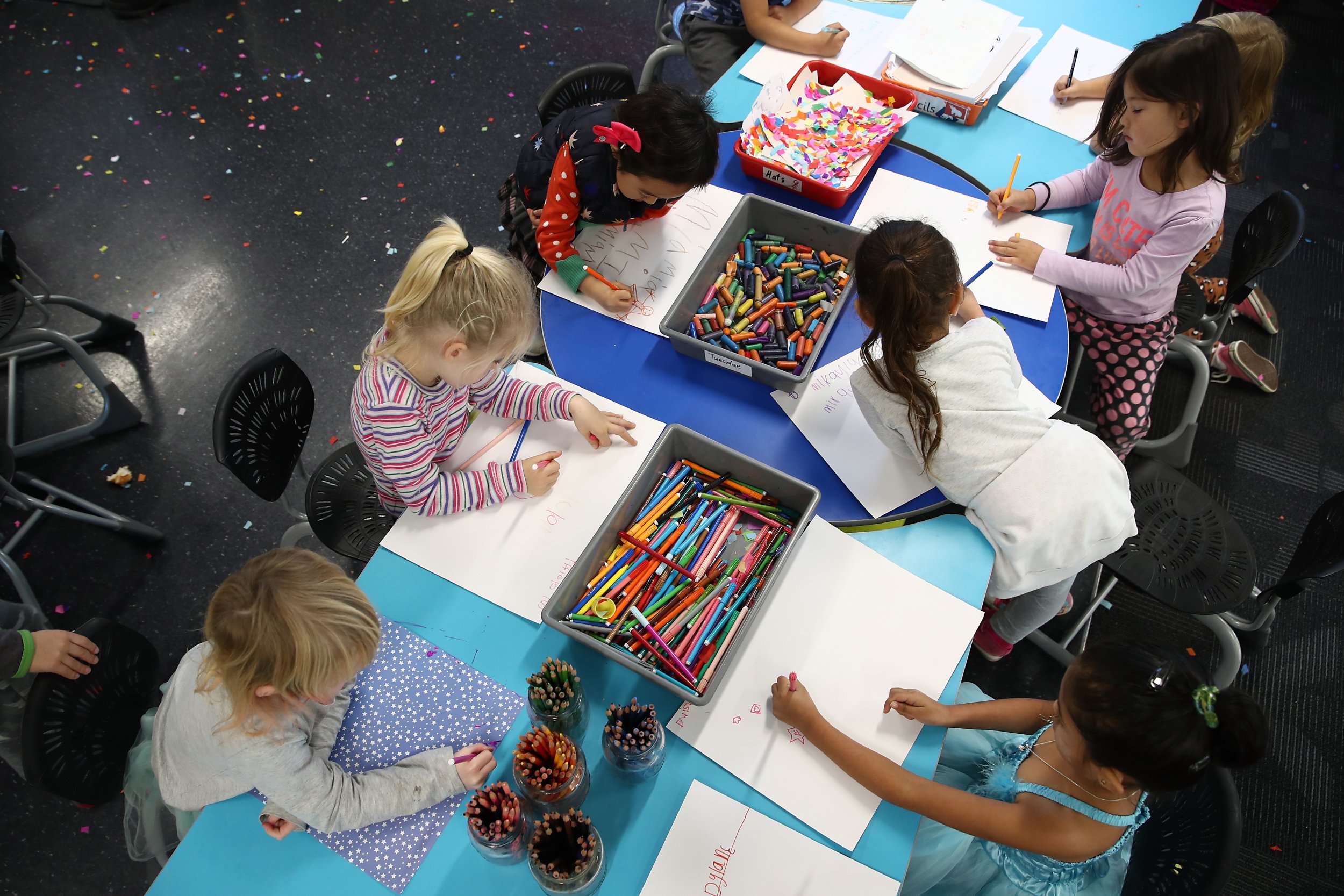 A Texas grade school removed a sexist quote from above a set of lockers on Friday following complaints after a photograph of the quote on was posted on Twitter, KHOU 11 News reported Saturday.
The quote at the Houston ISD Gregory-Lincoln middle school, which was attributed to Sydney Biddle Barrows, who owned an escort service, and was convicted for promoting prostitution in 1985, encouraged the grade school girls to act like "ladies."
"The more you act like a lady, the more he'll act like a gentleman," the quote read.
A photo of the wall was captured by Lisa Beckman. "It's perpetuating horrible gender stereotypes, shaming women, and relinquishing boys of all responsibility. It's sexist, misogynistic, and discriminatory!" she tweeted.
The quote was taken down overnight. The school issued a statement describing the quick removal.
"Please be advised that the quote on the wall of Gregory Lincoln PK-5 Education Center has been removed," it read. "Overnight, the wall decal letters were taken down, the wall was floated out, and new slab of drywall was installed and painted."
May Twitter users were outraged with the photo. Some commented they hoped the photo was fake. One user used a phone app to correct the phrase. The edited photo read "The more you teach boys to respect girls, the more he'll act like a gentleman."
Twitter users also questioned the judgment of the school's administration.
"The administrator who approved this sexist quote being placed on the wall--effectively shaming the young ladies who walk the halls of the school, blaming them for negative attention from the boys--THAT PERSON SHOULD BE FIRED!," a tweet read. "Not enough sense to investigate the source. Dopes."
Some Twitter users didn't find the quote problematic.
Former Playboy model, Robbin Young, commented in support of the quote. The model translated the quote with posted quotes of her own choosing. "Respect yourself and others will too," she tweeted.
Another responded to her tweet, citing "nasty women" as those who find the quote offensive or misogynistic.
One Twitter user followed up and explained "chivalry is not sexism."
Another commented on the bad reputation surrounding the third wave of feminism.
"I can't believe the school buckled down under all the pressure. I know I'm going to be attacked for saying this, but I personally didn't see anything wrong with the quote," the tweet read. "I thought it was totally acceptable. No wonder why 3rd wave feminism has gained such a bad rap."
An email was sent to faculty warning of media attention and the removal of the quote. An original statement was sent.
"The quote does not align with HISD values, and it will be taken down," the brief statement read.