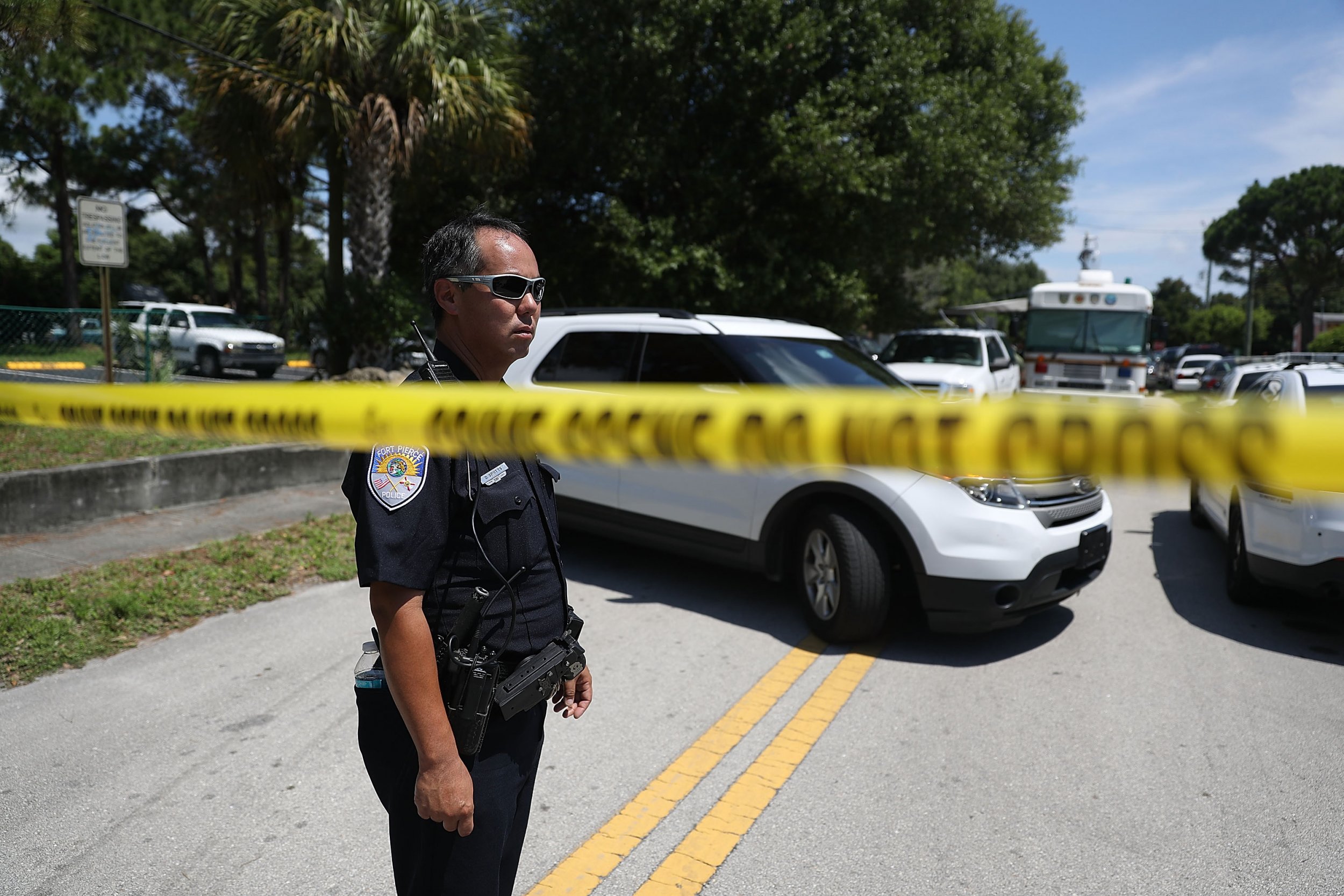 A Houston man reportedly slipped out of his parents's house with two knives in his hands, leaving his 70-year-old mother's decapitated body on the floor behind him.
Her head was "completely separated from her body," according to court records obtained by the Houston Chronicle. His father, wounded, ran to the neighbors for help.
Kyriakos Savvas Georghiou, 27, was charged with murder and aggravated assault that left his mother dead and his father in intensive care at the hospital, according to the Associated Press. He allegedly stabbed his parents in their home Friday evening.
Police were called to the house around 5:20 p.m. They took Georghiou into custody without incident and found paramedics treating his father for multiple stab wounds.
Georghiou was quiet and "didn't say a whole lot" when police arrived, Houston Police Department Assistant Chief Wendy Bainbridge told the Chronicle. According to police, he had a history of drug use and violence and had spent time in prison for attacking his mother on previous occasions.
Once, in 2014, Georghiou punched his mother in the face and knocked out two of her teeth.
"I beat your mother's a** and I'm going to jail," he said at the time, according to charging documents obtained by the Chronicle. It ended in a three-year prison sentence.
Earlier this year, he punched his mother in her face again, while she was sitting in the passenger seat of his car, according to the Chronicle. He knocked out another tooth.
Georghiou's sister told officers that her brother didn't have any mental health problems, according to the Chronicle, and had previously assaulted his mother—but she didn't call the police because she didn't want her son arrested.
The police did eventually charge Georghiou last spring, and he was released on bail and banned from contact with his mother. He was still on bail when he allegedly killed her.
Georghiou is currently being held in the county jail without bail, according to online records obtained by the Chronicle. As of Monday morning, he did not have a lawyer, the Associated Press reported. Police said the case is under investigation and they do not know yet why Georghiou allegedly decapitated his mother and stabbed his father multiple times.