Houston Mayor Invites Elon Musk to Bring Tesla HQ to City, Points to History in Space Flight
Houston Mayor Sylvester Turner invited entrepreneur Elon Musk to bring Tesla to Texas in a Friday letter, citing the city's history in scientific advancements.
Musk threatened to move the headquarters and manufacturing facilities of his automotive company, Tesla, out of California after officials in the company's home base, Alameda County, kept the factory's doors closed because of coronavirus mitigation protocols. Musk announced on Saturday that he was suing the county over the order.
After a Saturday tweet in which Musk said he would move Tesla's "HQ and future programs to Texas/Nevada immediately," Mayor Turner strove to place Houston into contention for Musk's business.
"Houston is a leading global city where collaboration to solve the problems that matter is routine—a man on the moon, the first artificial heart, the transition of the energy industry to a lower-carbon future," Turner wrote. "As we continue our industrial revolution, I invite you to play a leading role in our story."
Newsweek reached out to Tesla for comment. This story will be updated with any response.
Turner touted Houston's low cost of living, its commitment to renewable energy resources and a "diverse and skilled talent base" among the potential reasons why Tesla should relocate to the city.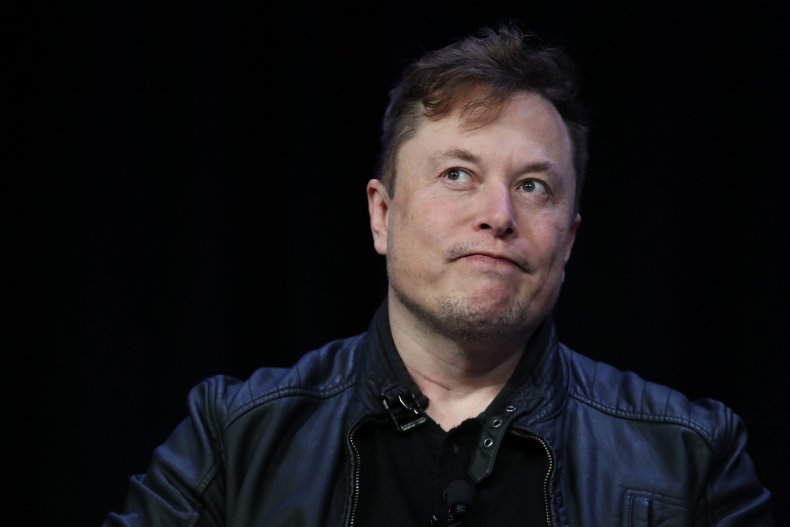 Although Tesla may be relocating to Texas, it may not choose to settle in Houston. Friday reporting from the Associated Press indicated that the company has chosen two finalist cities for a new manufacturing facility: Tulsa, Oklahoma and Austin, Texas. Since the selection process of a new site is kept secret, the source of the AP's information chose to remain anonymous.
Oklahoma Governor Kevin Stitt also wrote a letter to Musk Friday reiterating the state's desire to become Tesla's new home.
"As a Tulsan myself," Stitt wrote, "I can tell you that confusing the names Tulsa and Tesla has happened more than once, so it would only be appropriate to have a Tesla factory right here."
Musk acted in direct defiance of Alameda County's shelter-in-place orders Monday when he announced the manufacturing facility would be open.
"Tesla is restarting production today against Alameda County rules," Musk tweeted. "I will be on the line with everyone else. If anyone is arrested, I ask that it only be me."
Although the facility was open, the Alameda County Health Department said they were not running at full capacity. "Tesla has confirmed that its operations require a substantial lead time to become fully operational," said health department spokeswoman Neetu Balram Wednesday, "and their current operations are only slightly above minimum business operations."
Public health officials for the county said in a press release Tuesday that they had received a site-specific plan from Tesla outlining the company's coronavirus mitigation plans. Tesla's California plant is expected to resume business as usual on Monday.