Houston Mayor Warns Texas GOP Convention Could Be Shut by Health Officials
Houston Mayor Sylvester Turner warned the Texas Republican Party on Monday that its convention could be shuttered by health officials if coronavirus guidelines are not followed.
The Democratic mayor said the event scheduled to go ahead at the George R. Brown Convention Center later this month should be held virtually, as he urged the state GOP executive to reconsider their plans for an in-person convention.
Houston's Health Authority Dr. David Persse also warned that the convention would be a "super spreader" event and called on Republicans to make the "wise" decision to hold the event online.
According to the Texas GOP website, its state convention is set to take place in Houston' George R. Brown Convention Center between July 16 and July 18.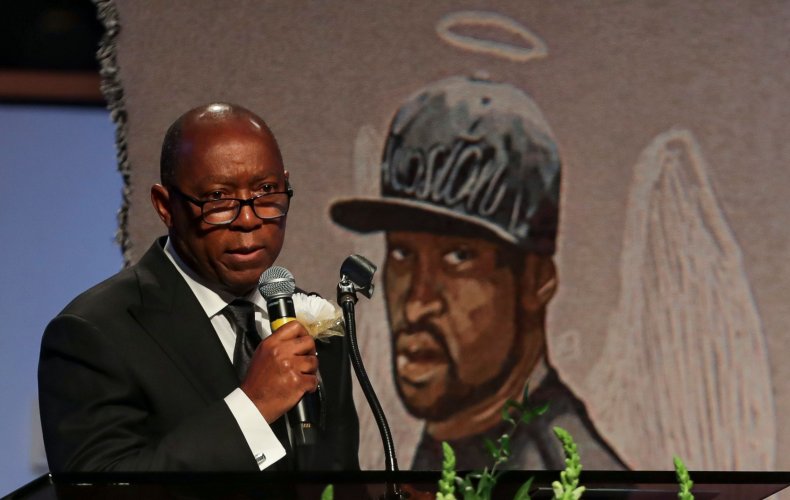 Speaking at a press conference on Monday, Turner said: "We're sending a letter to the executive director of the Republican Party of Texas to strongly encourage the GOP to cancel its in-person convention scheduled to take place on July 16 at the George R. Brown Center.
"I believe canceling the in-person convention is the responsible action to take while we are in a critical moment in our battle against the COVID-19 pandemic."
The mayor went on to urge the Texas GOP to be "mindful" of the health of employees working at the convention center and nearby hotels.
"I'm going to call on the sponsors of this particular convention to join with us in asking the state Republican executive committee to cancel their plans to have an in-person convention in the city at this time," Turner added.
"I would strongly, strongly recommend that it be a virtual event."
After listing off public health requirements that would have to be followed should the convention go ahead, including the mandatory use of face masks, the Houston mayor said: "We expect all of these rules to be strictly adhered to if this convention should go forward. There will be health inspectors and monitors who will be at the convention the entire time.
"To the extent any of these measures are not adhered to, and adhered to in the strictest of terms, then the health inspectors will have the authority to immediately close the convention at that point."
Houston Health Authority Dr. Persse reiterated the mayor's remarks, saying the "wise, prudent" decision would be for the Texas GOP to reconsider holding its convention later this month.
"Another large event like this, which is known as a super spreader event, is probably not the most responsible thing to do," he warned.
Newsweek has contacted the Texas Republican Party for comment and will update this article with any response.