New Year's Eve Gunman Suspect Arrested in Houston, Small Arsenal of Guns Found in Hotel Room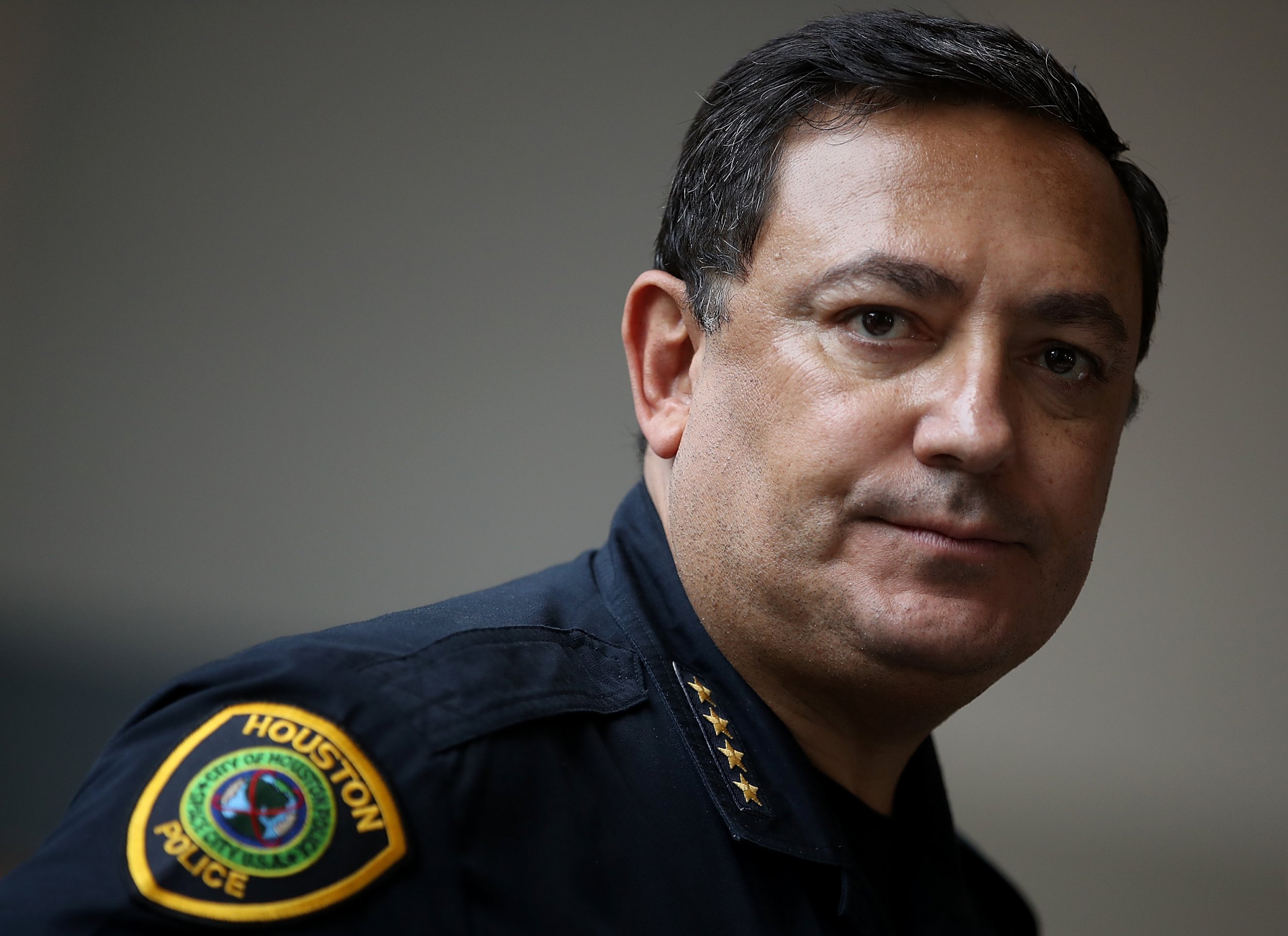 Houston Police have arrested a man after finding a "small arsenal" of weapons on the top floor of a Hyatt Regency hotel in Houston. The downtown hotel had planned a New Year's Eve celebration that expected hundreds of people to attend a 50,000 balloon drop.
Police arrested the intoxicated individual for trespassing, according to The Houston Chronicle, and discovered a semi-automatic AR-15 rifle, handgun, shotgun, and a lot of ammunition in his top-floor hotel room overlooking downtown Houston. Houston Police responded to the call from Hyatt hotel staff about a drunk man at the hotel bar early Sunday morning before discovering the weapons in a hotel room search. Authorities also discovered weapons in the man's vehicle.
NBC reporter Jacob Rascon said on Twitter that the Hyatt Hotel had planned celebrations for Sunday night in honor of the 40th anniversary of Houston's New Year's Eve party and expected hundreds of guests to join.
Authorities said the man now faces charges of unlawful carry and intoxication. "He's intoxicated so they won't be able to interview him till he's sobered up a bit," said Lieutenant Gordon Macintosh of the Houston Police Department about the arrest.
The arrest in Houston draws an eerie comparison to the October Las Vegas shooting in which gunman Steven Paddock hid hundreds of rounds of ammunition and weapons in his hotel room on the 32nd floor of the Mandalay Bay Resort and Casino before opening fire on a crowd of people attending a country music festival. The shooting left 58 people dead and injured hundreds more.
As people gather for New Year's Eve celebrations around the country, cities including New York and Las Vegas have reported that unprecedented numbers of police officers and National Guard service members will be deployed to help keep people safe after terror attacks shook both cities in 2017. The federal government will be sending personnel to help assist with security during celebrations on Las Vegas Boulevard. New York is planning heightened security for its Times Square celebration.