Nazis 'Enforced Their Laws as Well': Houston Police Chief Blasts Order to Deport Child Without Family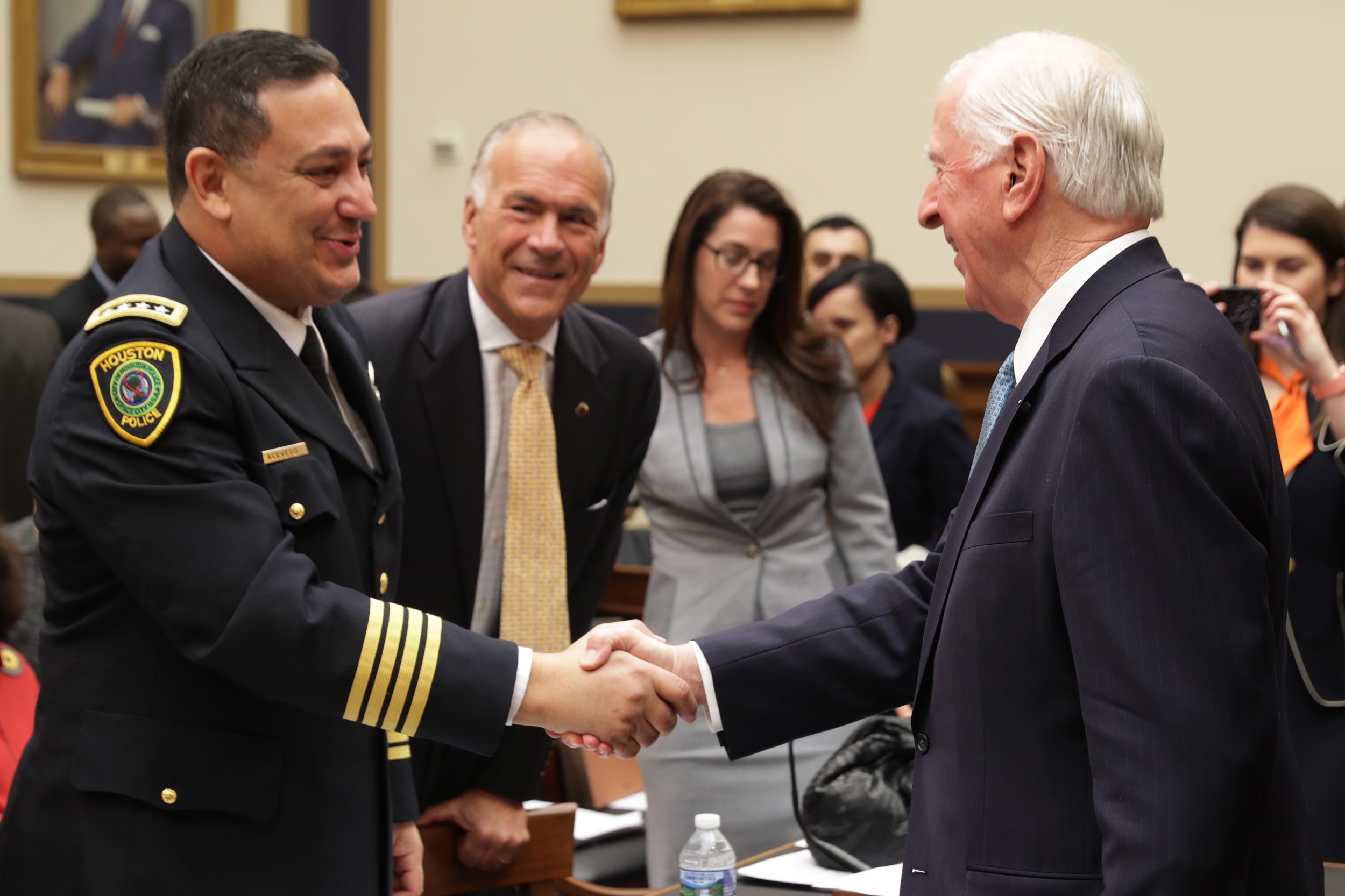 Houston Police Chief Art Acevedo lashed out on Friday at the government's order to deport an 11-year-old girl without her family, saying, "The Nazis enforced their laws as well."
The Houston Chronicle reported on Thursday that the child had been ordered back to El Salvador without her mother, Dora Alvarado, and 15-year-old sister. The family's lawyer, Silvia Mintz, blamed immigration officials for the 11-year-old missing a court appearance and subsequently receiving the deportation order.
"This is heart-wrenching. 1,000 points of light? Family values? Ameican values? Judeo-Christian values? If you're a person of faith, speak out. WWJD? Eleven-year-old ordered deported without her family," Acevedo wrote Friday in a series of tweets.
"Yep. The Nazi's [sic] enforced their laws as well. You don't separate children from their families! Ever! You'd have to kill me to take my child from me simply because I was trying to get them to a better place for a better tomorrow. I am glad to be on the right side of history. Keep them together and if they don't meet asylum requirements deport them as a family unit. We need comprehensive immigration reform but both major political parties have failed to address this problem because it gives tnem [sic] an issue to pander to their respective base," he said.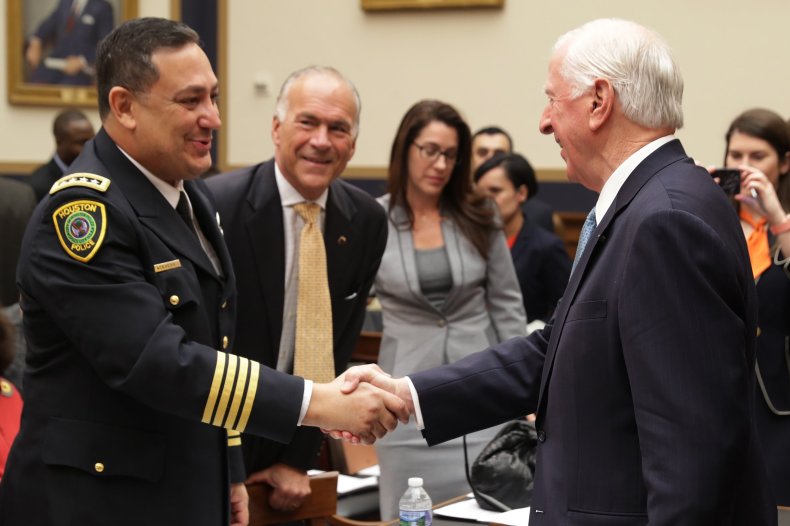 The Department of Homeland Security and the Executive Office for Immigration Review, a Justice Department branch that Mintz said had acted in error, did not immediately respond to Newsweek's request for comment.
Mintz said she would seek to reopen the case.
Authorities apprehended the family at the U.S.-Mexico border in October. The family was released and had followed government instructions since then, visiting Immigration and Customs Enforcement officials every two weeks.
This was not the first time Acevedo had attacked the government' over immigration. He previously blasted the Trump administration's "zero tolerance" policy, which resulted in thousands of children being forcibly separated from their parents.
His previous criticism also included references to the Holocaust, and questioned the religious sincerity of Republicans.
"American values? Conservative values? Progressive values? Judeo-Christian values? Family values? History & God will be unkind to those who are silent or support this oppressive, inhumane, unGodly policy. God is watching us, we can't hide from him," Acevedo tweeted in June, along with report about the conditions in a shelter for detained children.
Acevedo also responded to a critic last year who said the chief should run the police department and leave politics to politicians. The police chief said: "We have 600,000+ immigrants in this city and ensuring they trust their police department is critical to our mission of keeping our city safe. Messages like yours must be what the German Police were told leading up to the Holocaust. Not this chief, not this Nation, not his time!"