1 Police Officer Killed, Another Injured in Houston Helicopter Crash
A helicopter crashed into an apartment complex in North Houston Saturday, killing a Houston police officer and injuring another officer.
The Houston Police Department's Twitter account reported the crash at 4:03 a.m. EST, writing that both officers were being taken to area hospitals following the crash.
Houston Police Department Chief Art Acevedo provided an update in a press conference. He said that police received a call, reporting bodies in the Green's Point bayou shortly before 2 a.m. A pair of police officers were on board a helicopter in a search for the bodies in the bayou.
Officials at a Houston forensic science center that were processing a crime scene saw the chopper go down and crash into an apartment complex.
The officer who died was later identified as Jason Knox, who leaves behind a wife and two children.
Acevedo tweeted a memorial for Knox: "Jason will be missed but we will carry him in our hearts and in our memories. We will forge ahead as a department & as an Air Unit, because Jason would demand it of us. When knocked down this man always got back up. His spirit and character will serve to inspire generations to come. Jason, please know your family, colleagues and friends will take it from here."
The other officer, who reportedly piloted the copter, was in surgery at the time of the press conference.
"He's very banged up, some significant injuries, but we're hopeful that he'll survive," Acevedo said, before asking Houston citizens to keep the officer in their prayers.
Acevedo also said that the National Transport Safety Board (NTSB) and Federal Aviation Administration (FAA) will conduct investigations into the crash along with the Houston Police Department.
"The police department will actually approach this, from our investigative standpoint, as a homicide investigation, because we've lost one of our own," he said. "We know that, we don't leave no stone unturned as part of our investigation as to the cause of the factor of this crash. So, we'll look at it from a criminal standpoint again to make sure that there was no criminal activity that led to this tragic incident."
Despite the loss of the officer, Acevedo said that it was fortunate that the helicopter did not crash into a populated apartment complex and there wasn't any further loss of life.
At the press conference, Houston Mayor Sylvester Turner asked Houston citizens to keep the officer who was killed and his family in their thoughts and prayers. "I want to ask the city of Houston to continue to lift up, number one: both families, but especially lift up the family of the police officer who has died this morning," he said.
The Houston Police Department declined Newsweek's request for further comment.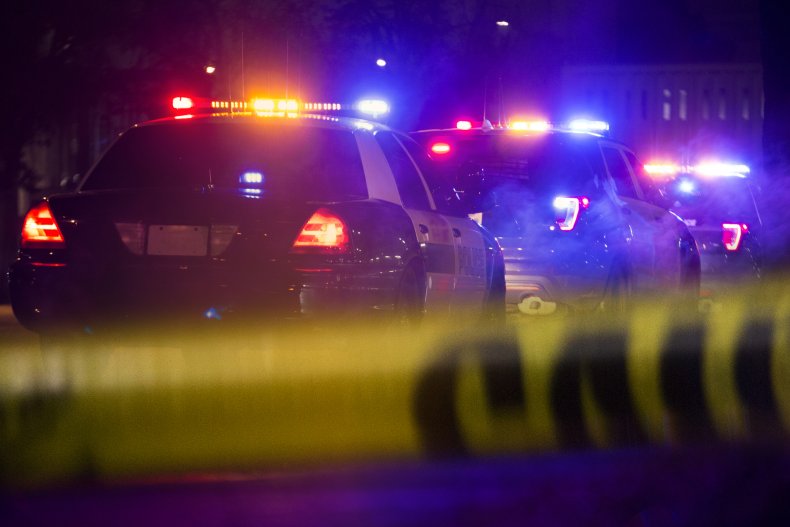 Update 5/2/20 12:14 p.m. ET: This story has been updated to include Acevedo's tweet identifying the officer.