Anti-Gay Group Sues Houston Public Library Over Drag Queen Storytime Events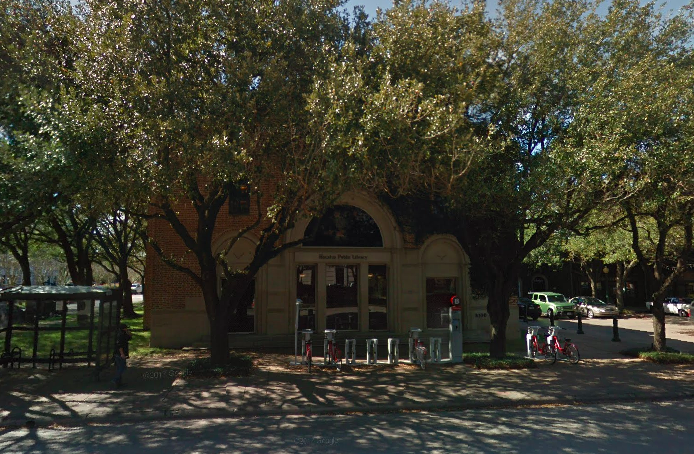 The Houston Public Library and the city's mayor were sued by anti-gay protesters over the city-sponsored Drag Queen Storytime, a series that began last summer.
The library events, held at the Freed-Montrose Neighborhood branch, aimed to provide local children with positive role models in the city's historic gay area. A group of anti-gay demonstrators rallied outside the federal courthouse on Friday to announce the lawsuit, claiming the events violated their freedom of religion.
The group, which has been vocal in its opposition to marriage equality and a proposed city ordinance that would lift gender restrictions on bathrooms, requested that a federal judge halt the reading events, the Houston Chronicle reported. The plaintiffs identified themselves as "Christ followers," taxpayers and library patrons.
Tex Christopher, one of the plaintiffs, said he homeschooled his children using books from the library. Meanwhile, fellow plaintiff Chris Sevier has filed several lawsuits across the U.S. arguing that if same-sex marriages are legal, it should be legal for him to marry his laptop.
The other plaintiffs included an evangelical minister and a woman who was reportedly in a custody battle with her husband after he left her for a transgender woman.
The suit claimed that the storytelling sessions, which were promoted as appropriate for all ages, should not be funded with taxpayer dollars because the library did not host a "man-woman marriage storytelling hour," according to the Houston Chronicle. It named the library director and Houston Mayor Sylvester Turner as defendants.
Turner's office declined to release a comment about the lawsuit when asked by Newsweek on Monday.
The Houston Public Library's website was promoting at least two more Drag Queen Storytime events before the end of the year. One event was scheduled for October 27, and another was listed for December 29.
The event page called on patrons to "break out the dress up chest and let your imagination run wild," and promised, "These vibrant Queens will help instill a sense of love and acceptance in our children while encouraging them to be true to themselves."
The America Library Association (ALA) endorsed Drag Queen Storytime during its annual conference in New Orleans, according to a blog post by the Association for Library Services to Children, which is a division of the ALA.