Houston Rockets' Mike D'Antoni Says it's NOT All About Winning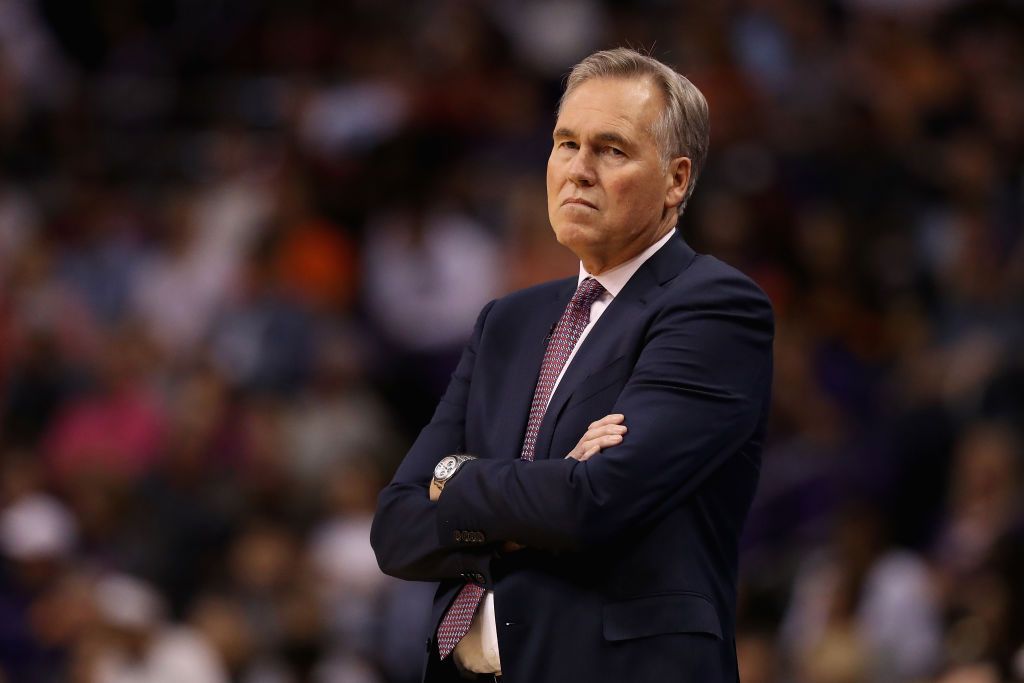 Mike D'Antoni's career NBA playoff record going into this postseason stands at 32-38, which may explain why he's looked to play down the importance of winning the championship.
His Houston Rockets team has been far and away the best team in the Western Conference, eclipsing even the current champions Golden State Warriors. Steph Curry went so far as to say that the Rockets reminded him of a younger version of the Warriors.
But D'Antoni insists that, whatever happens in the postseason, his team's franchise-record-setting season, along with the likely possibility of James Harden being named the league's MVP, constitutes a success.
"I read something the other day [that said] sure James Harden should be the MVP, sure Chris Paul and James have been great, sure they set a franchise record [for wins by] about six games' worth, but they'll ultimately be judged by if they win a championship or not," D'Antoni said, as quoted by ESPN. "Really? It doesn't diminish what these guys have done."
The Rockets securing the best record in the NBA this season marks the first time a D'Antoni team has done that since his Phoenix Suns team of 2004-05. That team, led by Steve Nash, was beaten 4 games to 1 by the San Antonio Spurs in the Western Conference finals.
D'Antoni's defensive response came after he was asked how he will celebrate Rockets' achievement.
"So how I celebrate is I enjoy every freaking day I go into the locker room with these guys and go on the court and all the games we've won and all the trips we've made back from games on the road back [as] winners, that's what's enjoyable," he said. "Now obviously, we would love to celebrate it with a championship, everybody would."
But that message has not been shared by some of his players. Earlier this week, Harden insisted that the team is aiming for the championship and nothing less would do.
"The ultimate goal is holding that trophy up," Harden told the Associated Press. "So until we do that there's no celebrations. We haven't done anything yet."