Houston Serial Killer? Jose Gilberto Rodriguez Cut Off Ankle Monitor Before Crime Spree
Police in Houston, Texas, are warning people not to approach a possible "armed and extremely dangerous" serial killer who is accused of committing three homicides during the past week.
Jose Gilberto Rodriguez, 46, has been linked to series of attacks, including three shooting deaths, while going on a "rampage" across Harris County and Houston.
Officers believe Rodriguez first attacked someone during a home invasion and robbery on July 9.
On July 13, he is then suspected to have shot dead Pamela Johnson, 62, at her home in Cypress before stealing her car, reports the Houston Chronicle.
The next day (Saturday July 14) Rodriguez is alleged to have shot Mattress Firm employee Allie Barrow, 28, who was found dead in the back of the store by her manager.
He later allegedly shot dead another Mattress One employee, Edward Magana, who worked at another store at a shopping center less than two miles away, on Monday afternoon, reports KPRC.
On Monday (July 16), a Metro driver was shot and robbed at a gas station in another attack linked to Rodriguez. The male victim, reported to be 22, was taken to hospital.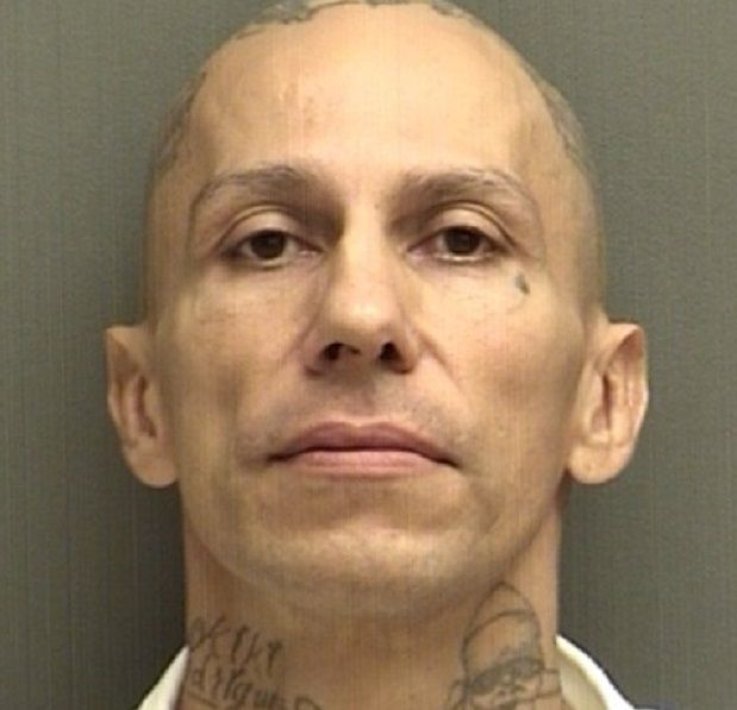 Police are now appealing for help to capture the suspect believed to be responsible for the recent attacks and murders.
"We have serious concerns that this individual will strike again," Harris County Sheriff Ed Gonzalez said during a press conference.
"The sooner we get him into custody, the sooner we can all breathe a little better," Houston Police Chief Art Acevedo added.
Rodriguez is described as a Hispanic male, around 5 feet 7 inches, 135 pounds, thin build, with distinctive tattoos on his neck and the top of his head.
Police also confirmed the suspect, a registered sex offender, is currently on parole for weapons charges and cut off his ankle monitor a few days ago.
He is believed to be driving a dark gray 2017 Nissan Sentra with Texas license plate number KPD-2805.
"A serial killer is three or more murders usually without a motive," Acevedo said. "This guy's motive appears to be robbery in a lot of cases."
When asked why the suspect targeted two separate mattress store employees, Acevedo added "we don't care" and that capturing the suspect is all that currently matters with regards to the investigation.
Rodriguez has been spotted in the Houston area knocking on people's doors pretending to be looking for someone, police warned.
Anyone with information should call the Harris County Sheriff's Office Homicide Unit at 713-274-9100.
Houston Serial Killer? Jose Gilberto Rodriguez Cut Off Ankle Monitor Before Crime Spree | U.S.