Houston Texans Take a Knee in Protest of Team Owner's Comments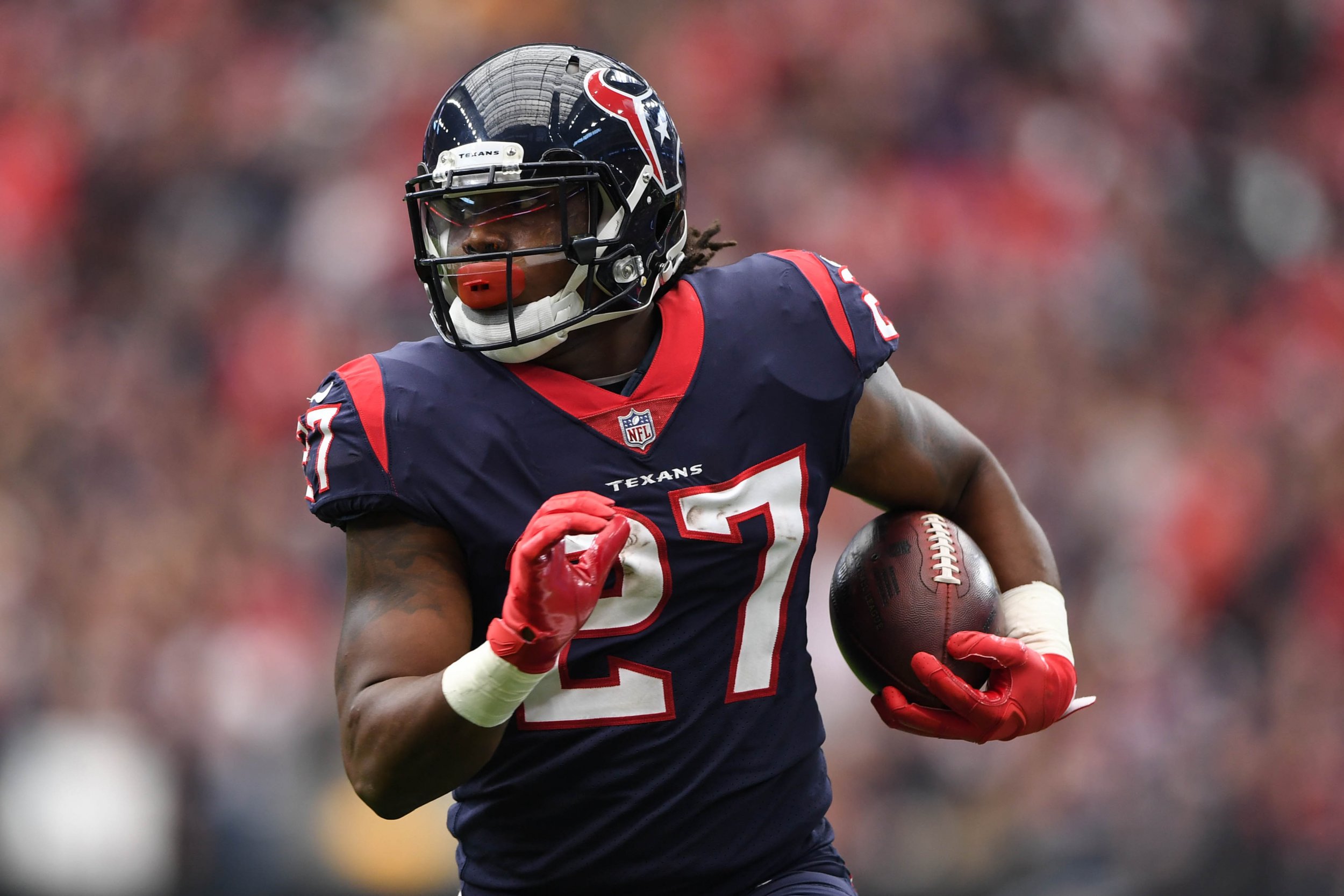 All but six players of the Houston Texans took a knee during the national anthem before their game against the Seattle Seahawks.
The protest comes two days after Texans owner Robert C. McNair referred to NFL players protesting anti-black police brutality during the national anthem as "inmates running the prison."
It was previously reported that as many as 70 percent of Houston's players would be participating in today's protest. And, according to writer and activist Shaun King who spoke to a player on the team, agreement on the protest was split along racial lines.
On Friday, shortly after the comments came to light, McNair issued an apology via Twitter:
"I regret that I used that expression," McNair's statement said. "I never meant to offend anyone and I was not referring to our players. I used a figure of speech that was never intended to be taken literally. I would never characterize our players or our league that way and I apologize to anyone who was offended by it."
McNair, who donated $1.5 million to Donald Trump's presidential campaign and inaugural committee last year, made the comments during an NFL owners meeting in which the issue of players kneeling before the anthem was of central concern.
The comments drew fire from fans and players alike.
Ten Houston Texans players left practice early on Friday, including Pro Bowl wide receiver DeAndre Hopkins, in protest of the comments. Later that evening, at a tour stop in Anaheim, California, rapper Jay-Z addressed the crowd to criticize McNair.
"[They're] injuring themselves on the field, giving it all they got. That's how they look at you. That's what they think about you. We got so much further to go. The truth is we all believe in whatever you believe in. God, Allah. Whatever you believe in, we come from one source which means we are all brothers and sisters at the end of the day."
Richard Sherman, cornerback for the Seahawks, said that while he knows not all owners share McNair's views, it's not just a one-man band, either.
"I think there are very progressive owners in this league who don't feel that way," Sherman said. "But do I think there are some conservative owners who have Confederate flags at their homes and things like that? Yes, yes I do."
On Saturday, reports surfaced that some Texans players considered staging a walkout before Sunday's game.
Americans are split on their support for professional athletes' choice to kneel during the national anthem.
An HBO Real Sports/Marist poll conducted earlier this month showed 51 percent of respondents did not want players to be made to stand by decree, with 47 percent of respondents supporting such a rule change. That's a drastic shift from one year ago, when 52 percent of respondents believed it was a good idea to require players to stand during the anthem.