Texas Woman Killed by New Year's Eve Celebratory Gunfire, Stray Bullet Struck Her During Fireworks: Deputies
A 61-year-old Texas woman and longtime nurse was identified as the victim of celebratory gunfire that accidentally struck her just after midnight in Harris County, deputies told several local news stations.
Deputies from the Harris County Sheriff's Office said Philippa Ashford was lighting fireworks off with her family at the end of their driveway New Year's Eve when she was hit by a stray bullet, KHOU-TV reported Wednesday. Deputies said they canvassed the entire cul-de-sac and surrounding neighborhoods for shell casings, but believe the celebratory gunfire occurred far from where Ashford was declared dead at the scene.
Authorities told KTRK-TV in Houston that Ashford was talking with friends and family in the driveway around fireworks when suddenly she clutched her body and said, "I think I've been shot." She then collapsed to the ground and died before paramedics arrived at the scene in the 12300 block of May Lauren Drive in the Laurel Oaks subdivision of Harris County.
The Menninger Clinic in Houston, a psychiatric hospital which treats adults and adolescents, confirmed to local news stations that Ashford was a nurse at the facility for more than 15 years and that her co-workers are in "disbelief" over the incident. She was also an adjunct professor at the University of Texas Health Science Center.
"I don't know if you can figure out what the odds are, but you got the family together, they're out here celebrating the New Year, and basically the matriarch of the family is now deceased," Harris County Sheriff's Office Sgt. Ben Beall told KHOU-TV.
HCSO had warned residents Tuesday evening against firing weapons into the air for celebration purposes. Beall added there was "no indication" a family member or anyone else in the nearby homes was responsible for the celebratory gunfire that struck Ashford.
"Using your firearm irresponsibly is dangerous and could get you in a lot of trouble. If you hear gunshots at any time, call 911 immediately," their official account tweeted.
According to the post, celebratory gunfire can be classified as deadly conduct, a Class A misdemeanor punishable by up to a $4,000 fine and up to one year in jail. In several states it is a felony to openly discharge one's legally owned firearm for celebratory purposes.
The International Association of Chiefs of Police previously issued a report describing New Year's Eve as the busiest night of the year for illegal celebratory gunfire.
Houston authorities told local news outlets that a second person was shot in the wrist as a result of celebratory gunfire on the other side of northeast Harris County Tuesday night. He was rushed to the hospital but was not in critical condition.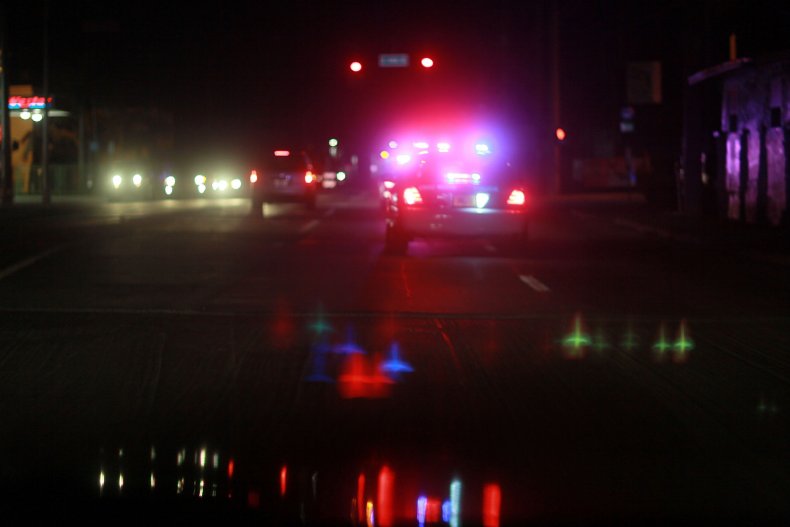 Texas Woman Killed by New Year's Eve Celebratory Gunfire, Stray Bullet Struck Her During Fireworks: Deputies | U.S.