Hova-Load? Tidal Announces Exclusive Jay Z Concert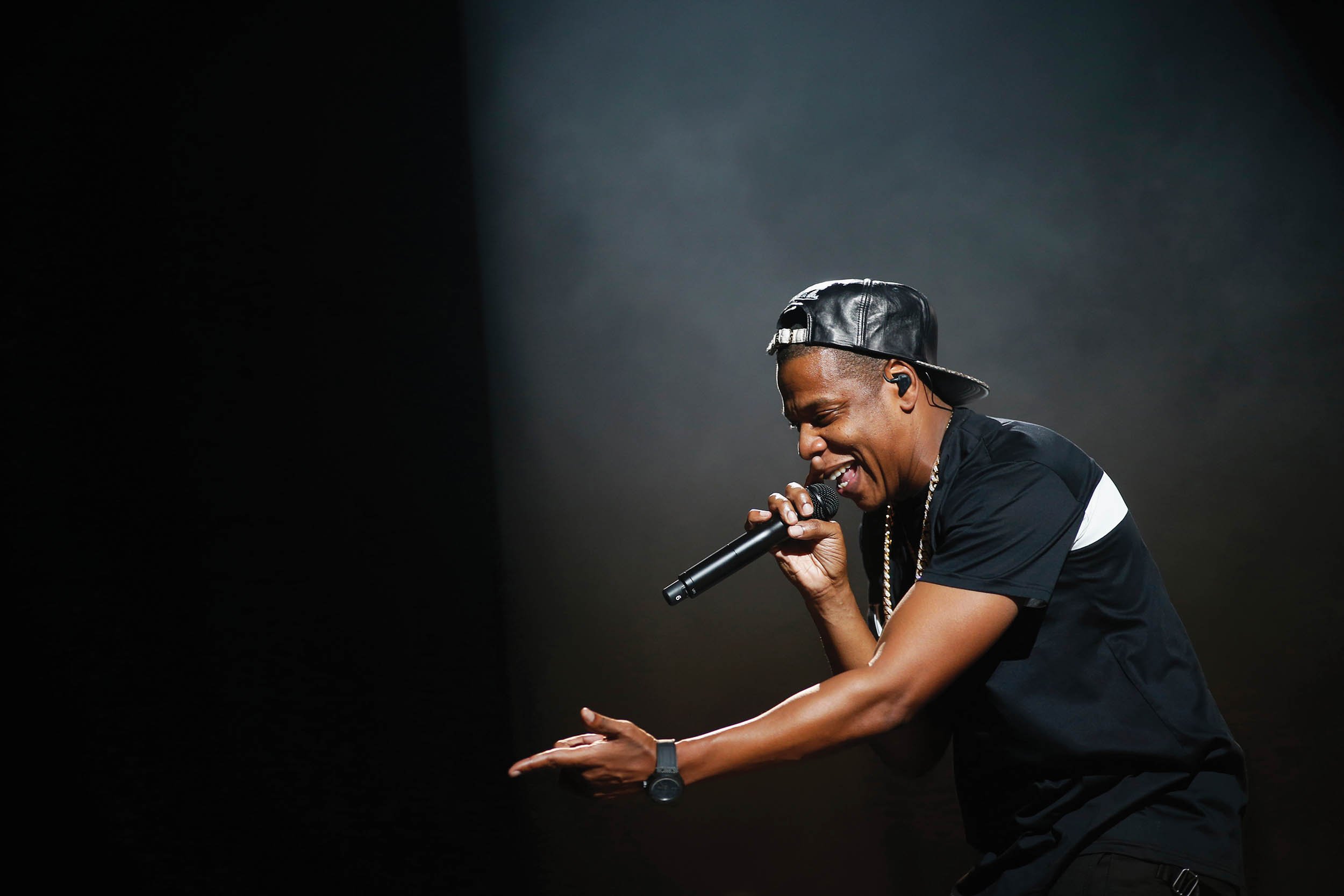 If you haven't signed up yet for Tidal, Jay Z's new music-streaming service, he's sure trying to give you a reason.
In a new promotion announced Wednesday, Tidal is promising its subscribers exclusive access to Jay Z B-Sides, a May 13 concert in a to-be-announced "intimate New York City venue" that will showcase songs that he hasn't performed in a decade or, in some cases, ever. Any Tidal subscriber will be able to watch the concert in real time or later, as it will live only on Tidal.
But that's not the only way the platform is shunning non-Tidalites. Tickets to the actual event will not be available to the masses for purchase.
Only Tidal subscribers will be able to enter to win free tickets to the Hova-load, by curating their own playlist on Tidal and sharing it on Twitter using the hashtag #TIDALXJAYZ. A panel of judges put together by Project Panther Ltd., an entity controlled by Jay Z, will select 1,100 potential winners based on the diversity of artists used, the incorporation of different genres and the playlist's overall sequence.
Only one playlist submission is allowed, which is due online before May 8 at 11:59 p.m. (EDT). Winners, which are restricted to "legal residents...who are 18 years or older at the time of entry," will each receive two tickets, with an estimated retail value of $200.
With the number of pop stars onstage during its debut event at the end of March, Tidal had all the appearances of a certain success. It even touted a worthy cause: paying artists more than the pittance they receive from competitors. In the days following Tidal's lavish inauguration, it broke the U.S. iPhone top 20 download chart, which is no easy feat for apps that aren't Facebook. But the stint at the top was brief, and it quickly disappeared from the 700-slotted chart. Meanwhile, rivals Pandora and Spotify reached the Nos. 3 and 4 positions, respectively.
Considering the chart-topping caliber of its investors, this is just the first of many Tidal hustles whose knock-ability remains to be seen.