Watch: A New Hoverboard That Actually Hovers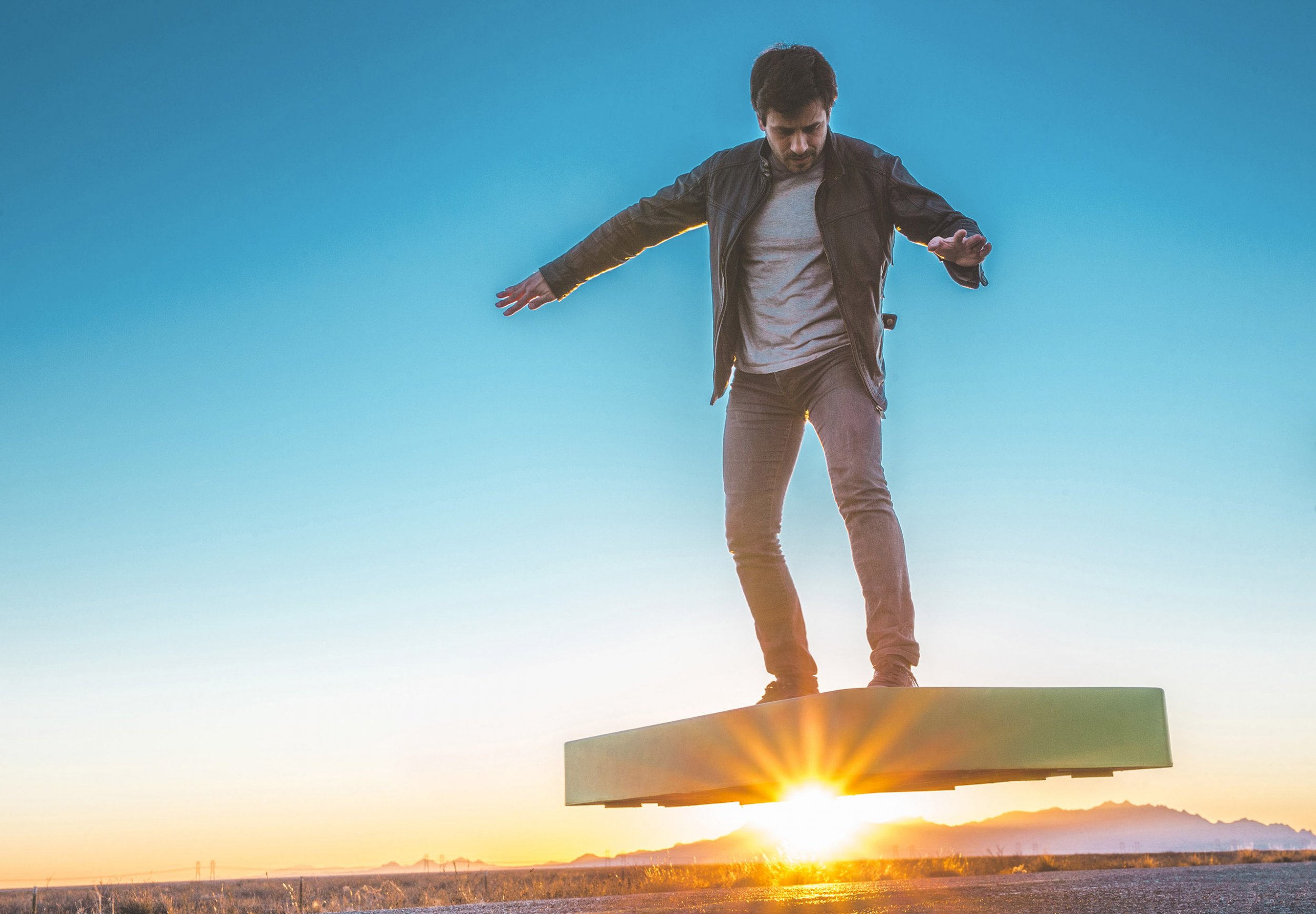 With Christmas 2016 just under 12 months away, it's time to think about what to include in your letter to Santa.
To help you decide, Arca Space, a New Mexico-based corporation that specializes in aerospace vehicles for private use—like electric-powered airplanes—has launched the ArcaBoard, a large rectangular hoverboard that, at 4 feet and 7 inches long, may struggle to fit under the average Christmas tree.
The ArcaBoard, lifted by 36 battery powered electric ducted fans, will glide a foot off any surface at a maximum speed of 12.5mph and can even be navigated using your phone.
The company is confident that its hoverboard is the "revolutionary breakthrough" in transportation the world has been waiting for since the invention of the airplane, adding on its website that users "will be able to fly anytime, anywhere."
But that claim could be seen as ambitious, given the ArcaBoard can only fly for a maximum of six minutes (or three minutes, if you weigh over 243 lbs) and takes 35 minutes to recharge.
For many consumers, though, the biggest issue may not be the ultra-short flight time or even the $19,900 price tag—it's the fact that hoverboards have a history of bursting into flames.
According to CNET, the U.S. Consumer Product Safety Commission has investigated 12 incidents in the U.S. alone of hoverboards catching fire due to overheating batteries.
But reports around the world have varied as to the causes of the fires. In October, the London Fire Brigade urged users to "especially keep an eye on their devices whilst they are on charge," after a series of products caught fire in the U.K.
Arca makes a point to reassure potential customers that accidental fire doesn't come as standard with its hoverboards. "The [ArcaBoard's] batteries are the best quality available on the market, used by ARCA for its aerospace vehicles," the company says on its website. "We never had a single problem with overheating batteries during 10 years [of] usage."
The ArcaBoard will begin shipping in April 2016.