Hoverboard Recall 2017 Sees Toys Explode During Play: Full List of Products Affected and How to Get a Refund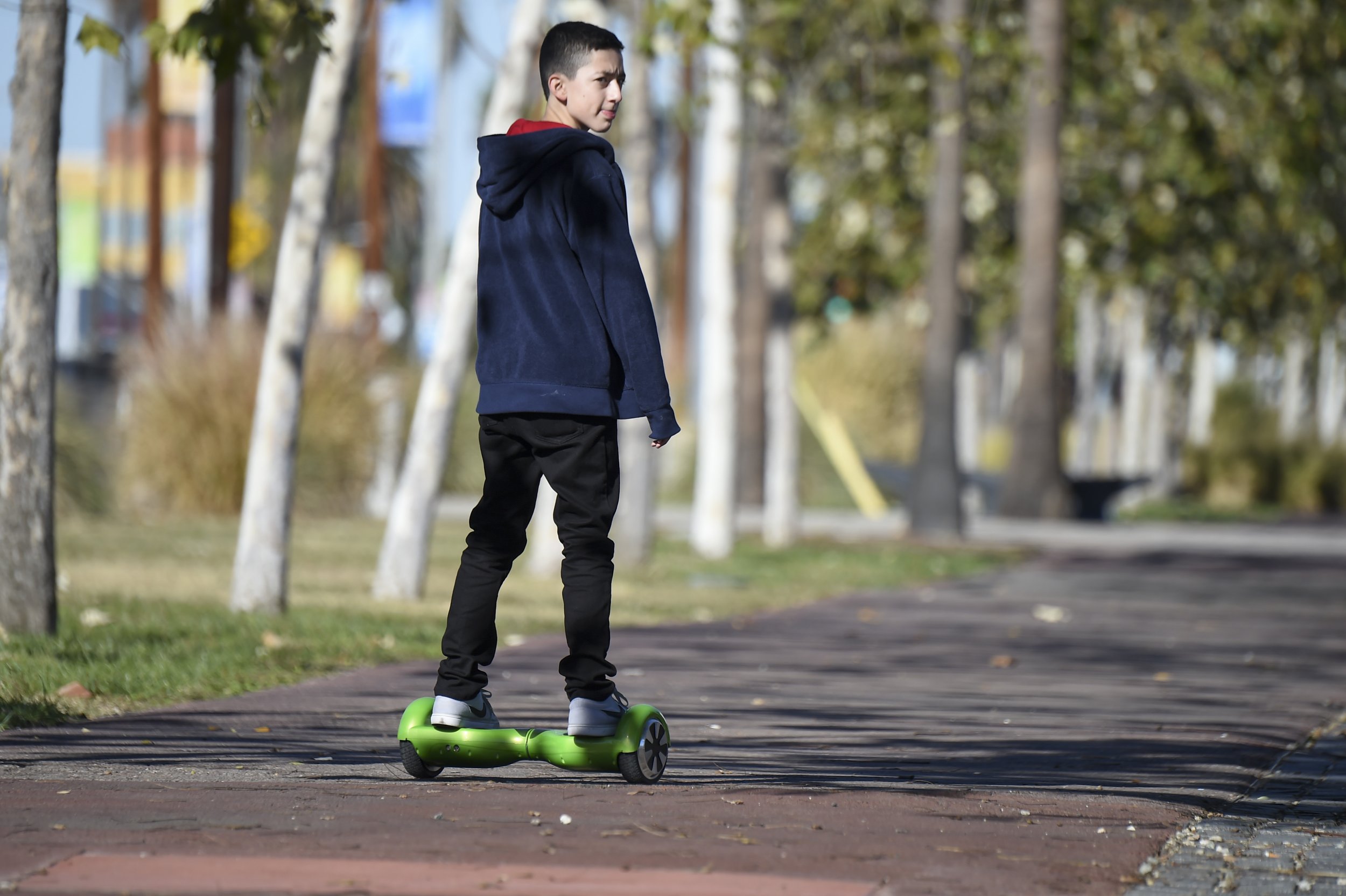 U.S. safety officials recalled another wave of hoverboards this week, warning toy-lovers that roughly 14,000 of the self-balancing scooters are (still) at risk of smoking, catching fire and even exploding.
The Consumer Product Safety Commission posted seven hoverboard recall notices on its website Tuesday. The products were sold online and in stores across the country, selling especially well in Mississippi, Tennessee and Louisiana.
The scooters were being pulled from shelves due to risks posed by their lithium-ion battery packs, which the commission said can easily overheat and cause the toys to go up in flames. Owners of the recalled hoverboards are advised to stop using them immediately and contact the company for a free replacement.
The list of affected products includes:​
8,700 iLive hoverboards sold in Ace Hardware and hhgregg stores across the country as well as in Heartland America catalogs and online between April 2016 and March 2017
1,800 Go Wheels hoverboards imported by Four Star Imports and sold at the Village Mart store in Memphis, Tennessee, between October 2015 and March 2016
1,000 Sonic Smart Wheels hoverboards sold at Dollar Mania locations in Bossier City and Shreveport, Louisiana, between August 2015 and December 2016
900 iHoverspeed scooters imported by Simplified Wireless and sold on Amazon and other websites between November 2015 and December 2015
700 hoverboards made by Smart Balance Wheel and sold at Salvage World stores in Hattiesburg, Mississippi, between August 2016 and March 2017
700 hoverboards made by Drone Nerds and sold at dronenerds.com and the Drone Nerds store in Aventura, Florida, between November 2015 and March 2016
100 Tech Drift hoverboards sold on Amazon and techdrift.com between December 2015 and April 2016
If your product isn't named, that doesn't necessarily mean it's safe—Tuesday's alert followed a similar recall of 500,000 hoverboards in July 2016.
The commission issued a news release Tuesday telling people to immediately abandon their LayZ Board hoverboards, one of which was thought to have caused a house fire last month in Manchester Township, Pennsylvania. A faulty LayZ Board scooter also started a blaze in Harrisburg in March, killing two girls.
Authorities said LayZ Board owners shouldn't even charge the gadgets—just take them to a recycling center as soon as possible.
"These dangerous products need to be off the market and out of homes," Consumers Union policy analyst William Wallace told Consumer Reports. "But this news won't reach everyone. We urge consumers to tell friends and family about it, and encourage them to take action now if they have a recalled hoverboard."