Hoverboard-Style Scooters Illegal on British Roads and Pavements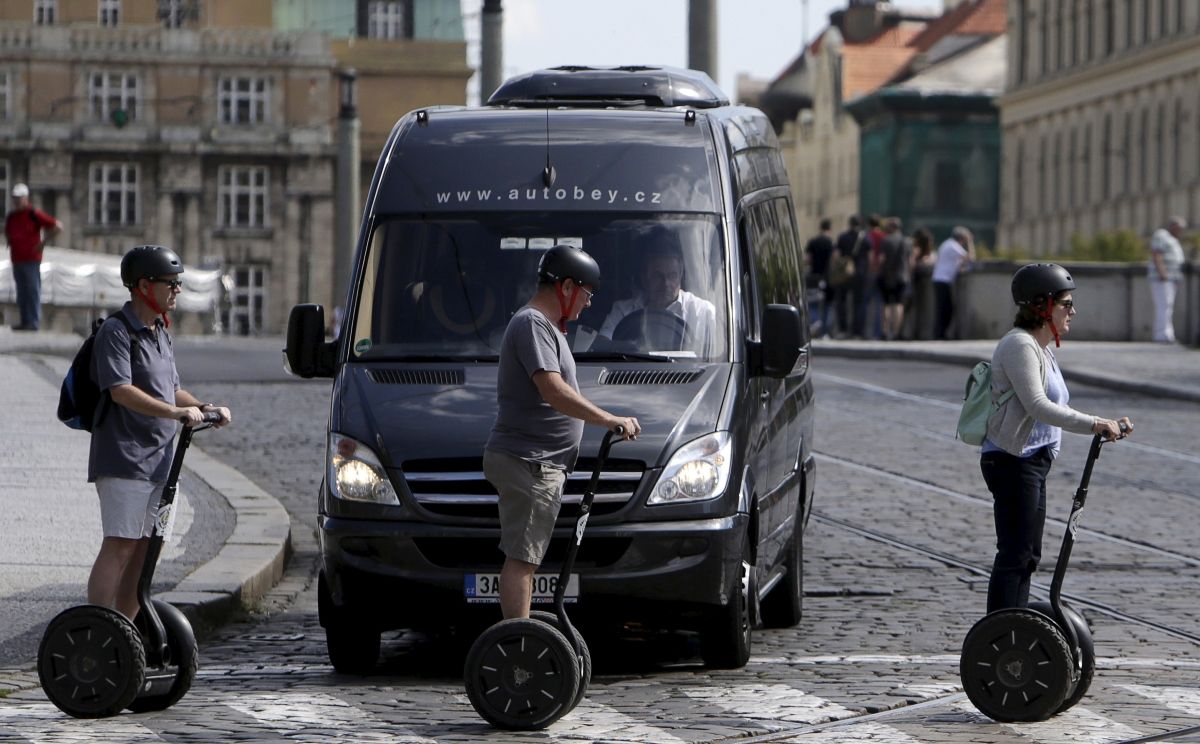 Futuristic, self-balancing scooters that allow users to glide around with minimal effort are illegal to ride on British public roads and pavements, according to the Crown Prosecution Service (CPS).
The hands-free devices (commonly referred to as hoverboards despite the fact they have wheels) do not meet the criteria for legal road use in the U.K. However, since they are motorized vehicles, users are also banned from riding them on pavements under the Highway Act 1835.
London's Metropolitan Police Service tweeted a link to the guidance as a reminder to current or potential owners of the devices:
The guidance reads: "You can only ride an unregistered self-balancing scooter on land which is private property and with the landowner's permission. The Department for Transport would advise that appropriate safety clothing should be worn at all times."
Self-balancing scooters come under the same restrictions as Segways. The CPS class Segways as electric-powered devices consisting of two or more wheels and capable of speeds up to 12 mph.
The "hoverboard" devices have gained in popularity recently, proving well-liked by Premier League footballers—Manchester City's Raheem Sterling has a gold verison—and rap and hip-hop musicians. American rapper Wiz Khalifa was arrested in August after failing to dismount his scooter at Los Angeles international airport. One such device, the IO Hawk, retails at $1,799.99 and takes just 30 minutes to master, according to the company's website.
They've shown up in other news from around the world as well; in September, a Muslim pilgrim was filmed performing a religious ritual in Mecca while standing on a hands-free scooter.
Hoverboard-Style Scooters Illegal on British Roads and Pavements | Tech & Science