How the 1970 Solar Eclipse Helped Me Understand My Father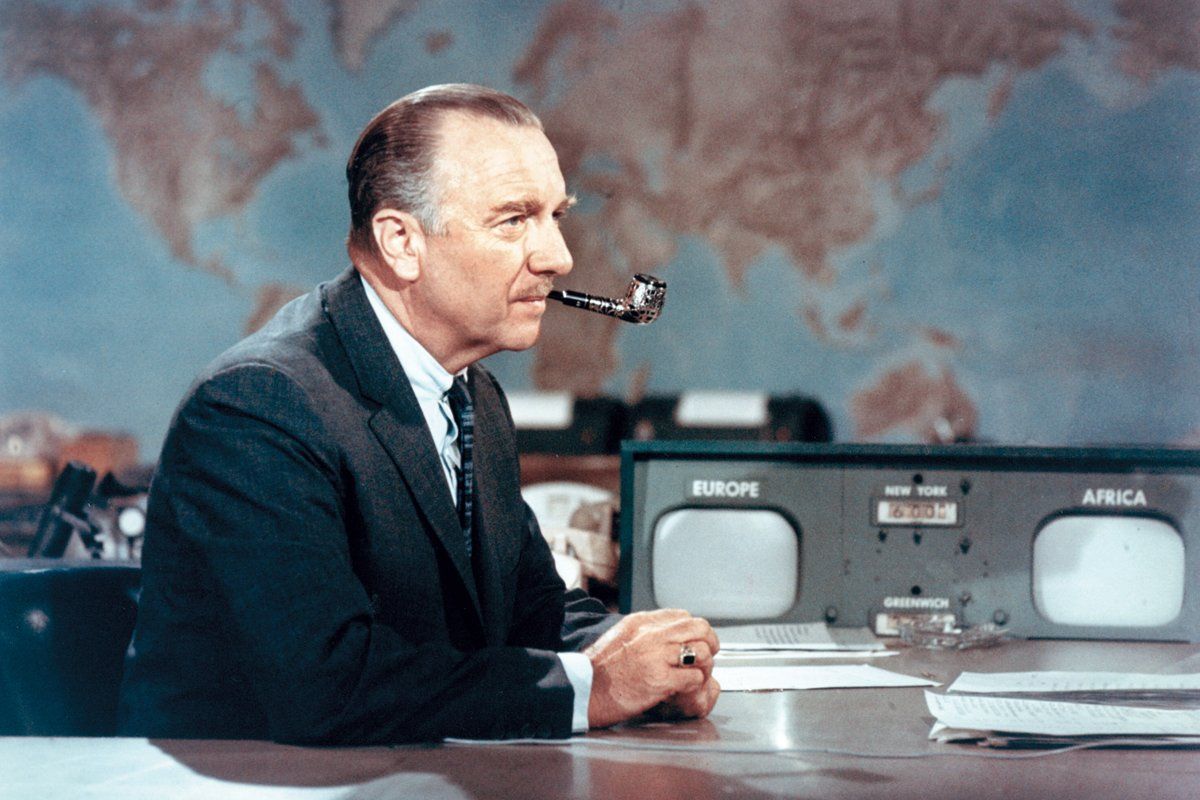 It was called the Eclipse of the Century, and the big three television networks—CBS, NBC and ABC—cut into their programming on March 7, 1970 to cover its path across North America. We were told that if we missed the eclipse there wasn't going to be another one like it until the year 2017—when, presumably, we could watch it from our flying saucers and houses on the moon.
I was 7 years old that late winter morning, and I remember watching the event with my father, Dan. An MIT Ph.D. and nuclear physicist, he was 44 at the time and brought a scientist's enthusiasm to the celestial event. It was a Saturday, and my mom wasn't around at our house in an upper-middle-class neighborhood in South Orange, New Jersey. She took classes at the Art Students League in Midtown Manhattan every Saturday, and so it was just us and some cardboard. My sister, a teenager, wasn't around and my brother, already in his 20s, had left home. That left me and the old man to deal with one of those pinhole contraptions that would allow us to watch the thing lest we lose our vision. Then as now, there were dire warnings of a lifetime of blindness if we looked directly at the sun. (The curse of blindness was a constant threat hanging over pre-pubescent and adolescent boys of that era, so it fit well into a narrative of sin and loss of vision.) We actually had one of the first portable TVs from Sony, and we set it up on the backyard so we could listen to a blow-by-blow as we futzed with our eclipse-watching contraption. We set up in a corner of the driveway where my mother, who had a thing for Japanese gardens, had planted bamboo. Those stalks are still there, now taller than the South Orange house, maybe 40 feet high. My father moved out in 2000 and died six years later, at 80, having moved back to Cambridge, Massachusetts, to be closer to MIT.
Here's my big "listen up, kids" lesson for today: You probably won't long remember the eclipse itself as the sky darkens, the temperature drops and you watch the solar and lunar alignment on your cardboard or computer. A lesson from 7-year-old me: the actual event was anticlimactic. It may have been a low-tech era, but NBC's Star Trek had come and gone and we expected something cooler than a shadow puppet, and a dot at that. After all, we suburban boys occasionally lit things on fire using a magnifying glass and the sun. The eclipse was barely better than the rival cartoons that were on TV that Saturday morning. (Kids, Saturday morning was the only time you could see cartoons unless your last name was Disney or Warner.)
But I do remember feeling closer to my father that day. Like all fathers and sons, we had a complicated relationship. At times it was close, and at others it was achingly distant. Adolescence was marked by long silences when I didn't want to tell him anything about what was going on in my life—not because it was interesting or raffish enough to merit secrets, but because I could. Likewise, I'm sure his long commutes into New York City, his strained relationship with my mom and the other woes of the Mad Men/Ice Storm era weighed on him. But as we fumbled to see how the tiny moon could block out the much larger sun, we somehow seemed drawn together, as happened with Mets games and tennis and pastrami and unexpected moments in the family Volkswagen or Oldsmobile. There are times you see your parents in all of their glaring faults and needs. But at other times you see the best of them, their enthusiasms and the clarity of their love for you. On that day, the sun and moon brought us together as he busily explained the physics of the moment, the predictable yet miraculous rotation of the Earth and orbit of the planets and moon and how it all led to this rare moment. He had stepped away from physics in his career, turning toward the then lucrative publishing industry. (Ha!) But at times like that, his youthful enthusiasm for all things cosmic came rushing back and I was swept up in his excitement.
It may have been a Solar System event, but its effects were decidedly local. I just double-checked the weather for that day on one of those historical charts and it was just as I remembered it: brisk and clear, March material. It's more than 47 years later, but vivid. My guess is that what you'll remember from this day in 2017 decades from now is more who you were on the ground with than what you saw in the sky. It's as if the concentrated light of the sun's corona brings the people around you into sharper focus, both their flaws and greatness. The sun illuminates the son—and the father. Thanks, Dad. Thanks, universe.