How Advertising Can Turbocharge Consumer Confidence as America Reopens | Opinion
As Americans dig out of the economic devastation brought about by COVID, Congress must assess our current economic vulnerabilities and begin a thoughtful public conversation over how to structure the nation's economic priorities moving forward.
Yes, to the extent possible, we should relocate our medical supply chain. Yes, we should increase America's manufacturing footprint. Yes, we should modernize our aging infrastructure. Yes, we should invest more in pandemic preparedness for the next crisis. These are all admirable long-term goals for the American economy.
However, as businesses begin to reopen, what the economy needs right now more than anything is an immediate surge in consumer demand.
For better or worse, the U.S. economy is a consumer-driven one. Consumer spending is tied to roughly 70 percent of America's massive $22 trillion gross domestic product , and America's employment levels, wages, production and tax base are all inextricably linked to it. While the COVID-19 crisis might force us to realign our economic focus, Americans must spend—and spend quickly—to get us out of this crisis.
The good news is that unlike the U.S.'s worst economic days of the 1930s, consumers have been shut out of the marketplace not by purely financial circumstances, but by government edicts. People are eager for the economy to get back to normal. They want to fill local restaurants, shop at malls and salvage their summer vacations. That's why it's incumbent upon federal, state and local governments to increase consumers' confidence in participating in the economy again, just as decision-makers have done in past crises.
While increased consumer confidence will come naturally with time, federal, state and local governments can help our economic rebound in the coming weeks and months by accelerating the speed that it's realized. They can do so by investing in mass-targeted public awareness campaigns to communicate with the public in a way that both informs and provides certainty.
The goal of these campaigns should be to reassure consumers that it's permissible and safe to visit establishments as long as they follow all health and safety guidelines. Congress should ensure that agencies, along with state and local governments, can utilize the relief funds it appropriates for such campaigns while prioritizing these funds for immediate use.
In addition to its own public awareness campaign efforts, all levels of government should begin advertising partnerships with various industries in need of bolstered consumer confidence. For example, the tourism industry brings in billions of dollars for federal, state and local governments. A federal partnership with the airline industry that assures consumers it's safe to return to the skies would likely prove a worthy investment for taxpayers. According to the Ad Council's most recent projections, every $1 of ad spending produced roughly $19 in economic activity. That's the kind of investment return our country and our taxpayers need now more than ever.
Advertising's impact on sales activity during recessions is unquestioned. A study from McGraw-Hill Research's Laboratory of Advertising Performance found "that business-to-business firms that maintained or increased their advertising expenditures during the 1981-82 recession averaged significantly higher sales growth during the recession and for the following three years than those which eliminated or decreased advertising."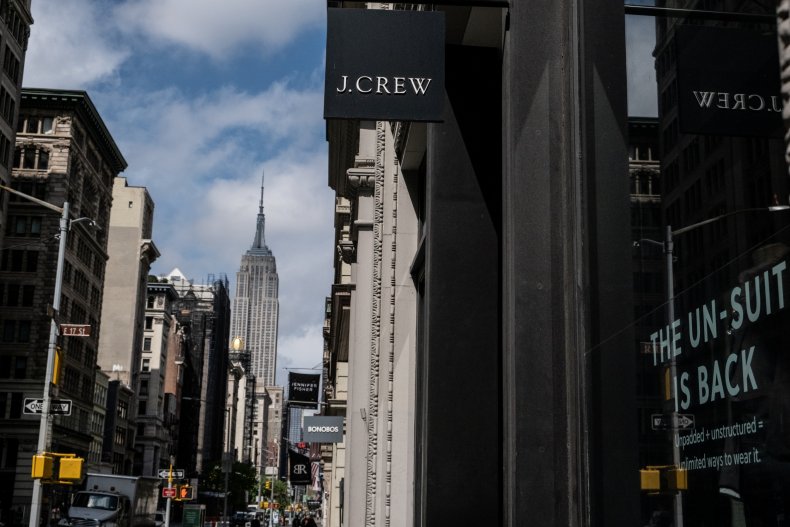 These results of advertising have remained consistent over time. In the 1990-1991 recession, McDonald's slashed its advertising budget and saw a 28 percent drop in sales. Pizza Hut took the opposite approach and saw business soar by over 60 percent. Its importance has not changed since the turn of the century. In the economic slump that occurred after 9/11, for example, General Motors began an aggressive advertising campaign just ten days after the tragedy. Their "Keep America Rolling" commercials emphasized the importance of continuing to spend to protect American workers and businesses. As a result, October 2001 became the second best ever month for U.S. auto sales despite the largest terrorist attack on American soil occurring just weeks earlier.
For most businesses, the problem is not failing to acknowledge the importance of advertising in increasing demand during recessions; the problem is one of liquidity. Many local businesses have been forcibly closed by government mandate. With little to no revenue coming in, and PPP and Federal Reserve lending programs dried up, advertising has not been an option for these businesses as they try to merely pay rent and make payroll. Even the largest corporations have been forced to recognize fewer available dollars for advertising.
Congress can help secure businesses of all shapes and sizes by making advertising more affordable. It should consider creating a new class of favorable loans for businesses of all sizes, making some forgivable if used for advertising. It could also establish an advertising tax credit to help struggling enterprises drive demand. Whatever the form, Congress must stimulate economic activity in some way through promoting the stagnating advertising market.
America is reopening for business, and most companies are going to have to start re-introducing themselves to consumers. A "Grand Opening" across America is needed. If Congress prioritizes driving consumer demand in the near term, one may be right around the corner.
Peter Ferrara is the Dunn Liberty Fellow in Economics at King's College in New York, and senior policy adviser to NTLF. He served in the White House Office of Policy Development under President Reagan and as associate deputy U.S. attorney general under President George H.W. Bush.
The views expressed in this article are the writer's own.