How AG Bill Barr Could Punish Google | Opinion
Where do I start? Last week we found out, thanks to Bob Woodward's new book Rage, that President Trump knew all along that COVID-19 was deadlier than the flu and and lied about it. Also: Bill Barr, the president's attorney general/Roy Cohn, decided that taxpayers should defend Mr. Trump in a defamation suit. If that's not enough news for a week, a Department of Homeland Security whistleblower complaint was unveiled that contended there was pressure to underplay the threat of white supremacists—you know, the "good people on both sides" guys. Meanwhile, Wall Street was down for the second week in a row—the S&P 500 declined 2.5 percent. What was to blame? Not Bob Woodward. Not the lousy unemployment filing numbers. Not the fact the the West was in flames. The culprit continues to be the selloff of tech stocks. Traders don't care about what's going on in the country —right? Big investors will be doing just fine when robots take over the world. Anyway, here's what we have in the latest edition of On the Street: Bill Barr vs. Google; singles vs. parents in Silicon Valley; and the suits vs. journalism. And the usual music thing. Enjoy, if that's the right word: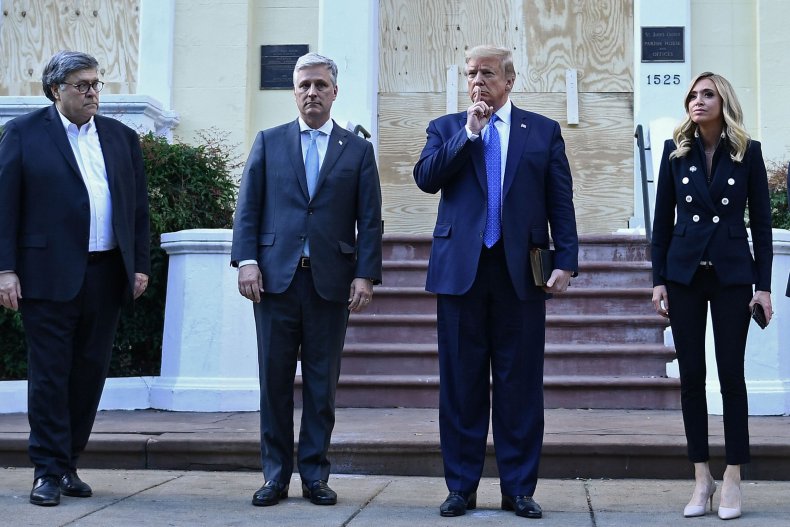 Google Under Siege: U.S. Attorney General Bill Barr is going to bring antitrust charges against Alphabet Inc., the parent of Google, before Election Day. Bet on it. As you may already know, there's been a lot of chatter about Barr pushing the Justice Department staff to wrap up its work early. Is that a bad thing? I'll leave that discussion for others. But here's what I'm really wondering about: what would the remedies be? What do you do with a tech company so large and dominant? I got in touch with Michael Carrier, a professor and antitrust expert at Rutgers Law School. Here's what he had to say. "The most drastic remedy would be a breakup of the company into various parts," he explained. "This has gotten a lot of attention from politicians but is not likely...Antitrust enforcers and courts are likely to believe that more targeted remedies are more appropriate." Some of the possible fixes, according to Carrier? Charging other search engines less to appear on a "choice screen," which would allow new Android users to choose a default search engine. Another fix: banning incentives to phone makers and wireless carriers to favor Google services. Also allowing handset makers to create their own versions of Android software. Finally, and this I would say is a big one. "Blocking," said Carrier, "advertising restrictions that required companies to prioritize Google advertisers over rivals."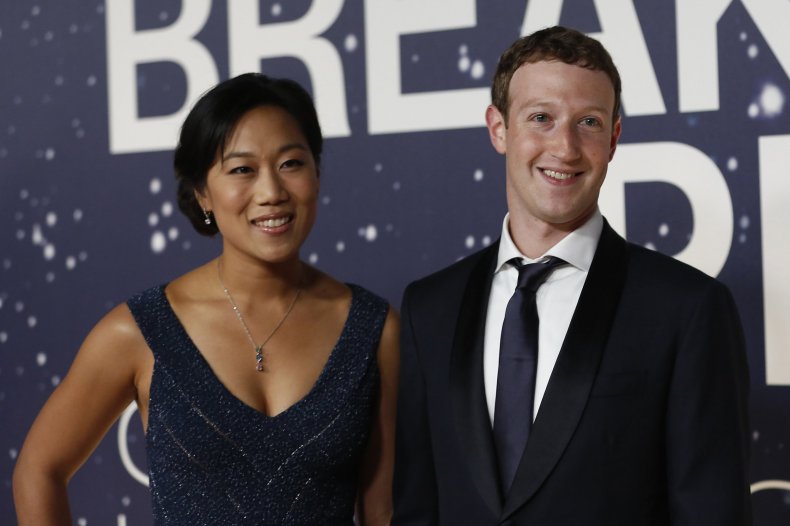 Family Feuds: The latest out of Silicon Valley—single folks complaining about parents getting more COVID benefits than they do—is what many of us would call a "first-world problem." You know, there's still the pandemic out there and climate change is doing a number on California and the Pacific Northwest. But what's happening internally at tech companies like Facebook is catnip for us management fans. Pocket review: some single workers at tech companies are grumbling that family-friendly COVID-19 policies—like extended home leaves to home school kids—discriminate against single and/or childless workers. In other words: they're not getting the same COVID breaks and, furthermore, are picking up the slack for slacker parents. Some parents respond by observing that their childless peers aren't accounting for things like their endless cigarette breaks. (I would add cyber-schmoozing and other online activities to that mix.) My advice for executives managing the combatants? Remind them they still have jobs. But there's better advice out there. That's why I asked my pal Karen Warner—president of the executive coaching firm, the Tangible Group, for some wise words for managers refereeing such disputes. "This is not new," she said. "It's as old as the modern corporation...as one non-parent friend told me, 'the reality is that during COVID, parents and non-parents need to do what they need to do. So create a culture where that's okay.' " Added Warner: "I'm not advocating anarchy, just agility; doing what's necessary to make sure everyone survives until we get back to normal." As J.M. Barrie...might say, Warner said, " 'always be a little kinder than you feel. Everyone's going through something.'"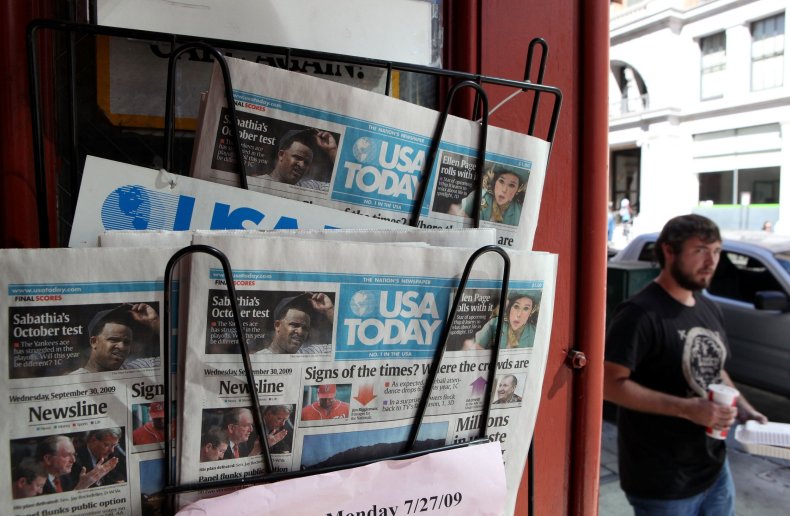 To the Rescue? First, apologies for writing about my own business this week. But can't resist. Gannett, the mega, and troubled, 200-newspaper chain hired Mayur Gupta last week to be its chief marketing and strategy officer. A computer scientist by training, he was the chief marketing officer of Freshly and a VP at Spotify. His mission: increase the company's 927,000 digital subscriber base. (The New York Times has 4.4 million digital news subscribers, per The Wall Street Journal.) All good. But Gannett CEO Michael Reed has said "permanent cost reductions" are the order of the day for the company, which produced a loss of almost $437 million in the most recent quarter. So who is going to do the work? Who is going to create the content that anyone with half a brain would read? Local news organizations, for instance, need to produce deep coverage of town governments—from town hall to the local zoning board and even the sewer commission. (I actually covered sewer commission meetings. Not sure how I stayed awake, but I did.) In other words, it costs a lot of money to do it right. If Gannett, which owns USA Today, is all about cost-cutting Mr. Gupta will have a tough time selling a subscription to a product no one cares about. The New York Times, The Wall Street Journal and The Washington Post have a lot of paying readers for a reason.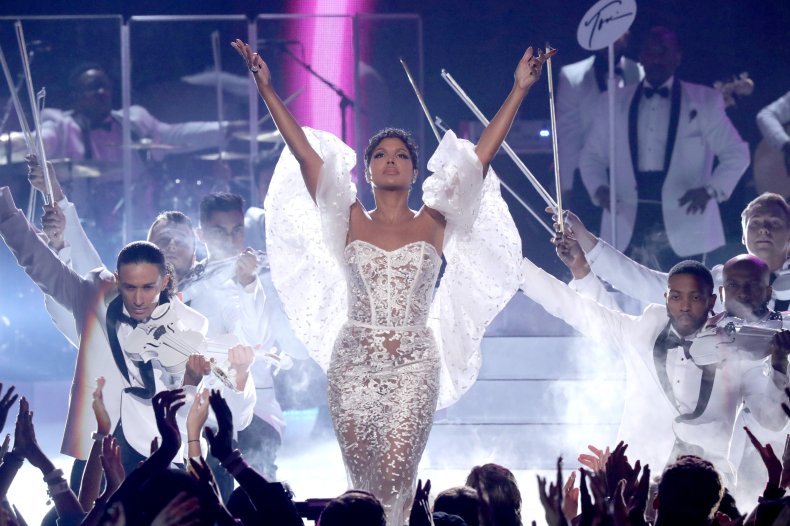 Loose Change: Maybe the glass ceiling is cracking. Okay, we shouldn't get carried away. But Citigroup said on Thursday that its chief executive, Michael Corbat, plans to walk off into the sunset in February. That means his top gun, Jane Fraser, will become the first female CEO of a big Wall Street bank...Warning Shot: Some 150 "business leaders," sent a letter to New York City Mayor Bill de Blasio last week: they told him he had to make a better effort to clean up the city and make it safer again as it recovers from the pandemic. And close the multi-billion-dollar budget gap while he's at it. Of course the CEOs of companies like Goldman Sachs and JetBlue didn't offer any solutions. But they might start by getting Congress and the Trump administration to provide relief funds to the country's major metro areas. In the meantime, we'll await the next missive from the Hamptons...On the Street Jukebox: One of my favorite things about music is the discovery process. You know, how you go about finding new stuff to listen to. That process happens in so many, and sometimes old, ways. For example, I was actually listening to FM radio on a road trip recently and heard Toni Braxton's latest, which I liked a lot. Click here for "Do It." My friends, of course, used to share music with me. (Yeah, cassettes.) Now my kids do. My son recently sent me, via text, a new song/video from the legendary David Johansen (New York Dolls; Buster Poindexter). He actually came up with a protest song: a version of Winston Edward Peters' "Sinking Ship" with lyrics added to reflect the times. His message: "SOS!"...See you next week and get your flu shot.