Here's How You Can Airbnb the Original 'Home Alone' House
You can now live life like Kevin McCallister by spending the night in the famous house from the ultimate Christmas movie, Home Alone.
Airbnb are offering fans of the franchise to stay in the Chicago house that Harry and Marv, aka The Wet Bandits, tried to rob in 1990. For one night only you can enjoy an immersive Home Alone experience with Buzz McCallister greeting you.
The Airbnb ad for the house is up on the website now, sharing preview images of what the house looks like today, and giving a nod to all of the Home Alone references hidden inside. There'll be plenty of booby-traps throughout the house but don't worry, you'll be setting them, not sidestepping them.
Airbnb and Buzz (the host) are adamant this isn't a competition, so make sure you know how to book the house when it becomes available.
How do I book to stay at the Home Alone house?
A maximum of four people are able to stay at the house for one night only, on December 12, 2021.
If you and your "crew of mischief-makers" want to stay in the McCallister home, then you can book directly through the Airbnb website.
Booking opens on Tuesday December 7 at 1 p.m. CT. The house will be available to stay in on Sunday December 12 with check in at 16:00, and check out the next day at 11:00.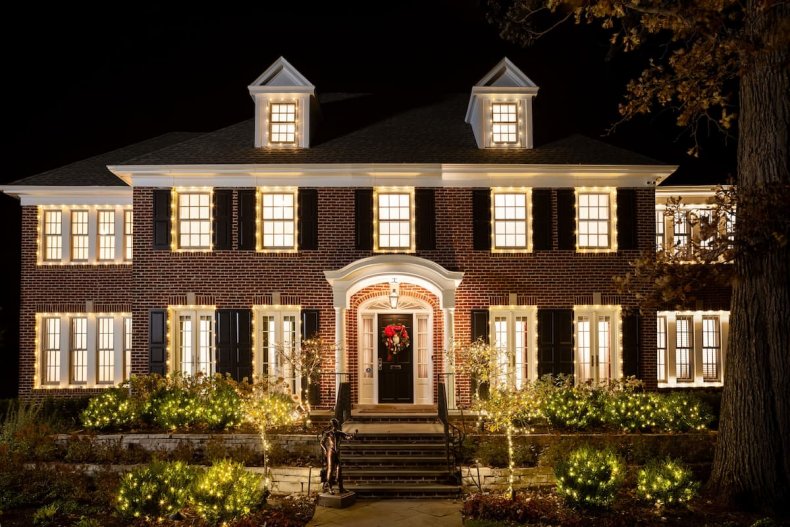 Guests are responsible for their own travel to and from the house which is located in Winnetka, Illinois, just north of Chicago. Airbnb says the exact location of the property is provided after booking.
Those who apply must be 18+, have a verified Airbnb profile and a history of positive reviews.
What is included in the Home Alone experience?
Kevin's older brother Buzz McCallister (actor Devin D. Ratray) posted the ad on Airbnb and promises to greet the guests on arrival. His ad describes all of the activities in store for the temporary inhabitants of the Home Alone house.
He writes: "This holiday season, we're playing by my little bro's rules, so feel free to eat junk food, watch rubbish on TV, borrow my dad's aftershave and choose your own adventure with a legendary battle plan as a guide. Just stay out of my room, okay?"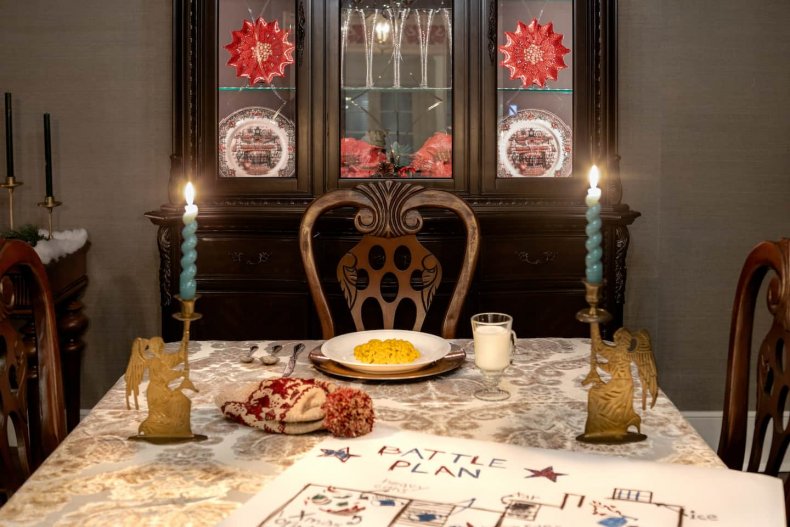 Later on you can "enjoy" a viewing of the film franchise's newest holiday adventure, Home Sweet Home Alone on Disney+.
A member of Buzz's security team will be on hand to make your stay more comfortable by showing you around, arranging meals and gifting you a LEGO Ideas Home Alone set.
Airbnb will also be making a one-time donation to Chicago's La Rabida Children's Hospital to honor the first ever stay at the McCallister home.
Lastly, Buzz asks that anyone who stays, please "don't burn the joint down and keep the change, ya filthy animal!"