How Alexander Hamilton Helped Create a Free Press, and the Libel Laws Trump Wants to Tear Down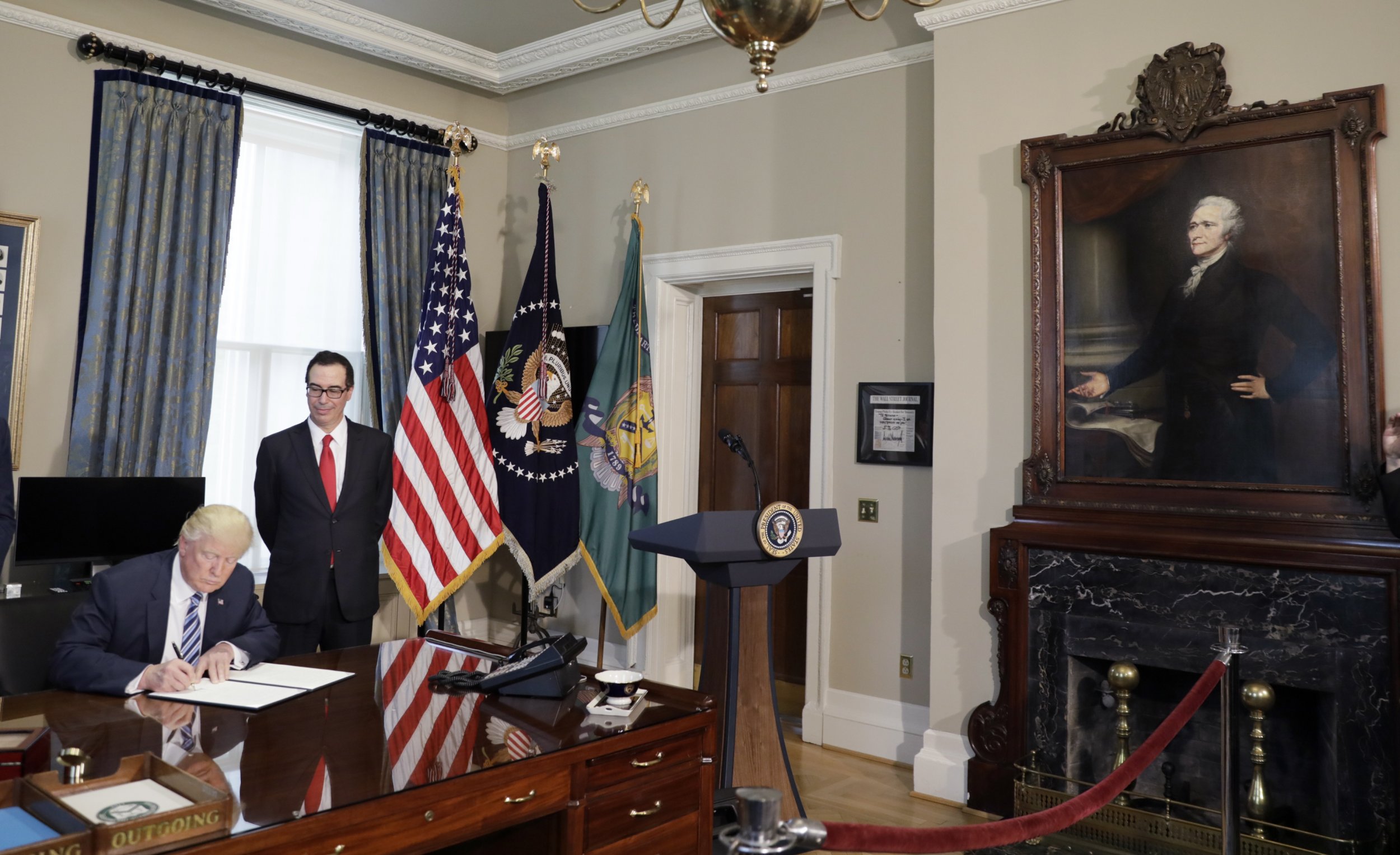 Long before his depiction in Broadway's most popular musical, Alexander Hamilton was a noted defender of the free press, advocating for journalists' right to tell the truth without facing legal retribution from the nation's most powerful men.
He probably wouldn't have been happy with the current White House chief of staff, Reince Priebus, who said Sunday the Trump administration has looked into changing those very First Amendment protections championed by Hamilton. The statement comes amid a longstanding feud between President Donald Trump and reporters who have cast his policies and statements in anything but the most flattering of language.
Priebus acknowledged that the efforts might not go anywhere, but his remarks were immediately met with derision from lawmakers in Congress, who defended the free press as a bastion of democracy. Representative Justin Amash (R-Mich.) called on voters Sunday to "fight any effort to abridge the freedom of speech or the press," while Representative Ted Lieu (D-Calif.) said that changing the nation's libel laws would be "marching America down the road to authoritarianism."
Libel laws seek to protect people against defamatory reporting, but U.S. journalists are largely shielded from libel lawsuits under the First Amendment's free speech rights. To win libel cases against journalists, state and federal policies demand that public officials and figures prove false information was knowingly published with malicious intent to damage their character or reputations. Striking down those press protections would require a constitutional amendment, which is effectively impossible under federal law.
Changing the Constitution to limit press freedoms would also be antithetical to the nation's founding principles, Hamilton might have argued (in a speech that could have then been converted into catchy rap lyrics by playwright Lin-Manuel Miranda).
Americans must have "the liberty of publishing truth, with good motives and for justifiable ends, even though it reflect on government, magistrates, or private persons," Hamilton, then a highly respected New York lawyer, argued in 1804 while representing Harry Croswell, a young editor of the Federalist newspaper the Wasp, who stood accused of libeling then-President Thomas Jefferson.
At the time, it didn't matter if journalists had written the truth; they could still be found guilty of defamation. Hamilton went on to lose the case, but his words inspired New York lawmakers a year later to pass a law protecting truthful reporting against libel suits. Other states soon followed, helping to ensure many years of press freedom.
Cue Trump's victory in the November presidential election, and what many see as his subsequent war on truth. Since taking office, the president has denied facts and called journalists "the enemy of the people." In March, Trump tweeted: "The failing @nytimes has disgraced the media world. Gotten me wrong for two solid years. Change libel laws?"
Priebus said Sunday the administration was looking into doing just that.
"I think it's something that we've looked at," Priebus told told ABC News's chief White House correspondent, Jonathan Karl. "How that gets executed or whether that goes anywhere is a different story." Priebus added that the media needs "to be more responsible with how they report the news."