How and Where to Buy 'Fire and Fury: Inside the Trump White House,' Michael Wolff's Book the President Doesn't Want You to Read
It's the book you've heard about all week—you know, the one President Donald Trump doesn't want you to read, so much so he tried to stop it being published. But on Friday, Fire and Fury: Inside the Trump White House, Michael Wolff's explosive tell-all about the first year of Trump's presidency, hit bookstores across the U.S.
Fire and Fury, Wolff says, is based on 200 interviews conducted with presidential aides, including Trump's former chief strategist Steve Bannon, and the president himself. For his part, Trump, in a tweet early Friday morning, denied that Wolff had access to the White House.
In juicy extracts published by various news outlets this week, Wolff has written that: Bannon thinks Donald Trump Jr.'s meeting with a Russian diplomat to gather dirt on Hillary Clinton was "treasonous"; Trump enjoys sleeping with the wives of his friends; and he and Melania Trump did not spend a lot of time together before he was elected president.
If you've read the excerpts and now want to get your hands on the book, here's how:
Where Can I Buy Fire and Fury?
Following pressure from Trump's lawyers to block publication, publishers Henry Holt and Co. moved the book's release from January 9 to Friday at 9 a.m. Eastern time in the U.S.
In Washington, independent store Kramerbooks opened at midnight Friday to long lines and reportedly sold out within minutes. The indie seller promised via Twitter, "We will have many more copies on Monday."
Elsewhere, you can visit your local Barnes & Noble or independent bookstore to see if it has the book in store yet.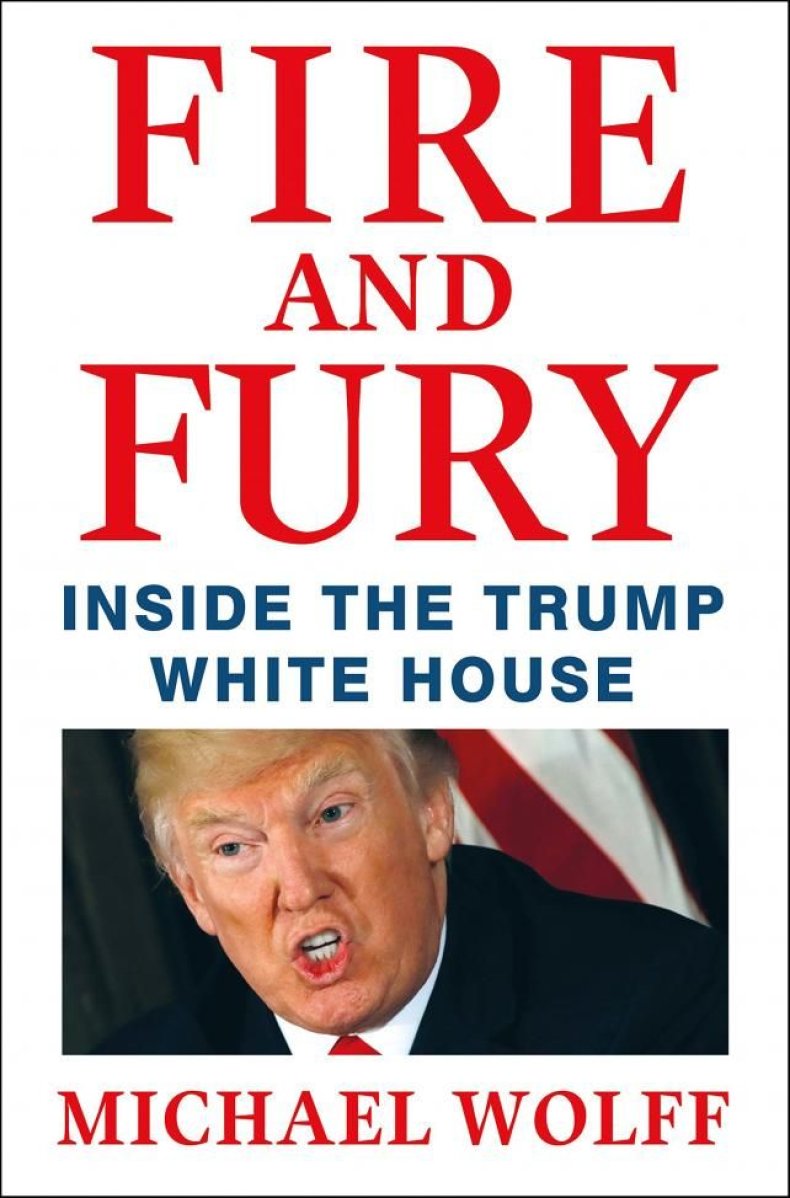 If you want to order online, Barnes & Noble is selling preorders of the hardcover for $30, though the B&N website says Fire and Fury won't begin shipping until January 10 and is temporarily out of stock online. If you want to read the book immediately, you can download it to your Nook via B&N for $14.99.
Over on Amazon, Fire and Fury is available now—but the bad news is that Amazon says the book "usually ships between 2 and 4 weeks" for the hardcover, which is priced at $20.90.
However, you can read or listen to the book faster by purchasing it to download on your Kindle for $18.99, or get the narrated version via Audible for $27.99. You can listen to the audiobook for free this way by signing up to a free trial of Audible's monthly subscription service as a new customer.
Read Extracts for Free
There has been enough published from Fire and Fury already that you may feel like you don't need to read the full thing. Excerpts have been published by the likes of New York magazine, British GQ and more this week.
Check out the excerpts at the links below: