How Anti-Gay Laws Worsen Diseases Like AIDS and TB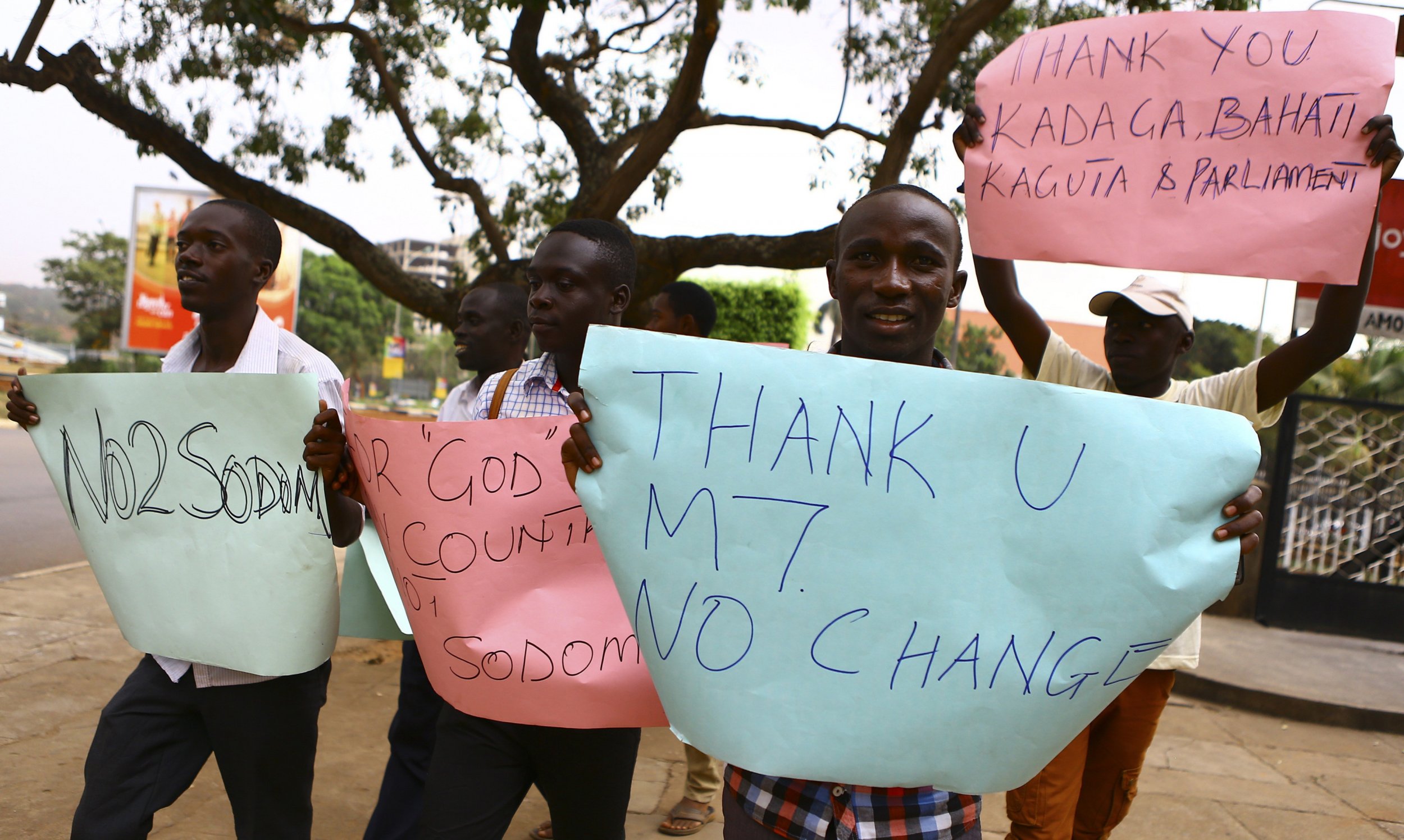 Recent anti-homosexuality laws don't just violate human rights—they might worsen the HIV/AIDS epidemic, a Johns Hopkins University epidemiologist warns in a PLOS Medicine essay published today.
While many countries and communities are expanding civil rights to the LGBT community, such as marriage equality, some nations including Nigeria, Uganda, Russia and India are criminalizing homosexuality or intensifying present anti-gay statutes. More nations are poised to follow, putting public health initiatives at risk, Dr. Chris Beyrer writes in "Pushback: The Current Wave of Anti-Homosexuality Laws and Impacts on Health."
"These laws and policies make it much more difficult to provide HIV services particularly gay and bisexual men who have sex with men, who really need these services," Beyrer tells Newsweek. "It can definitely lead to a worsening of the HIV epidemic in these countries."
For example in Nigeria, where homosexuality has long been illegal, the new Same Sex Prohibition Act limits free speech and assembly. Advocates say this might push the LGBT community and its allies deeper underground, meaning these persons won't seek HIV-prevention or -treatment services. The law, which President Goodluck Jonathan signed on January 13, has the potential to be especially damaging to the country that now reels from the second largest HIV epidemic in the world, Beyrer writes.
Uganda's recent anti-LGBT law, signed by President Yoweri Museveni on February 24, aggressively penalizes homosexuality as well, threatening life in prison for "aggravated homosexuality." (As in Nigeria, homosexuality was illegal in Uganda before this law.) Beyrer adds in the essay that "the law also makes failure to report known or suspected homosexual behavior a crime, greatly complicating efforts to work with LGBT populations, provide services, and address, among many other health issues, HIV and other sexually transmitted infections (STIs).
In the essay, Beyrer writes that it is too soon to track how these new laws have impacted LGBT health care in Nigeria and Uganda. In Beyrer's opinion, however, recent events suggest that the future climate will be hostile. On April 3, Ugandan police raided a Makerere University–Walter Reed Army Institute for Research Clinic in Kampala. As the clinic conducts HIV research and provides services to gay men, the raid indicates that the impacts of the new law "will be marked," Beyrer writes.
The problem extends far beyond Africa. In Russia, a 2013 law banning "homosexual propaganda" has also thwarted prevention efforts there. An HIV testing and counseling clinic in Moscow, with which Beyer collaborated, closed this past fall because clients and clinicians felt unsafe, he says.
An upswing in HIV/AIDS in the LGBT community presents a dire public health problem for all, Beyrer tells Newsweek. HIV/AIDS patients often have co-infections such as tuberculosis or viral hepatitis. According to the TB Alliance, "One-third of the more than 33 million people living with HIV/AIDS are also infected with tuberculosis." So preventing these patients from getting HIV/AIDS treatment also means that lots of people won't get treatment for other communicable diseases.
"When you undermine HIV programs you undermine programs for these important diseases as well," Beyrer concludes.