How to Apply for 'The Circle' on Netflix
The Circle is returning for a third season and Netflix wants you to sign up for future seasons of the social media-based reality show.
The unique premise of The Circle sees a group of strangers enter an apartment building, with each contestant getting their own separate apartment. Once there, they can all communicate via a social media platform called The Circle. Contestants can choose to be their authentic selves, or trick everyone by being someone completely different.
One by one the contestants are eliminated or blocked from playing until one tech-savvy competitor remains, winning themselves a huge cash prize in the process.
Netflix hosts the American version of the show, and has announced that it is looking for contestants to take part in future iterations of The Circle.
How to Apply to Be on 'The Circle'?
Netflix is urging people to sign up to apply to be on The Circle online now.
If you want to apply, you must be at least 18 years old at the time of applying for The Circle, you must be a resident or have the right to legally reside in the United States of America or Canada, and must not be an employee, or related to an employee, of the production company All3Media Group.
The application requires your name, email address, address and then inevitably, your social media accounts. it also asks for the number of social media followers you have.
You're then asked a number of questions seeking more information about your personality. The application asks for a short bio on yourself, a suggestion of what your profile on The Circle may look like, and what you would do to become the most popular person on The Circle.
Even if you don't make it onto The Circle, you can give the producers permission to approach you to discuss the possibility of using your profile photos as a catfish profile on the show.
You're then asked to share your opinions and experiences with social media before sharing images of yourself. The application then requests a one-minute video of you talking about yourself as well as a headshot and a full-length photo as a minimum requirement.
If you do all that and you impress the casting agents, you could be contacted to become a contestant on The Circle.
If you'd like to apply to be on the Netflix show, head to thecirclecasting.com to find out more.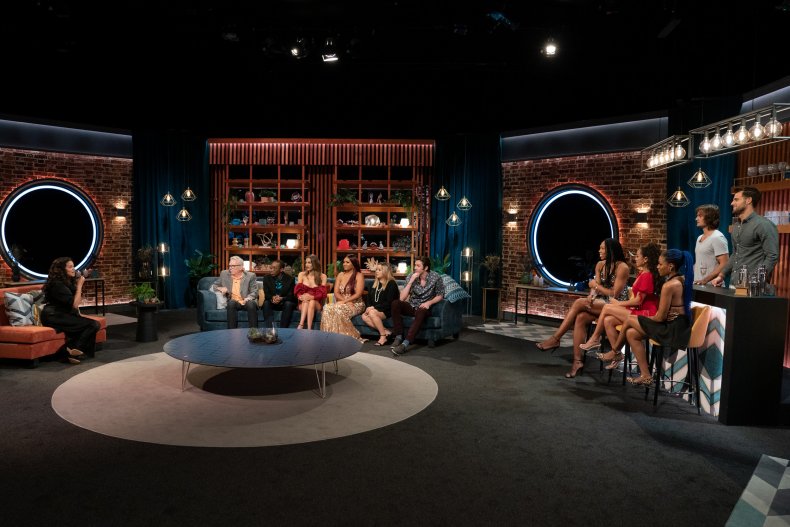 'The Circle' and More Reality Shows on Netflix
While Season 3 of The Circle is coming to the streaming service soon, Netflix has confirmed that the reality show will be back for Seasons 4 and 5 too.
In a blog post posted to the Netflix website, the vice president of Unscripted and Documentary Series, Brandon Riegg revealed why the streamer had already renewed The Circle for a further two seasons. On August 9 he said: "Season 2 was already one of our most popular unscripted shows of 2021—more than 14 million households tuned in within 28 days after it premiered in April.
"Thanks to the overwhelming response, we've already renewed the show for two more seasons (4 and 5), so fans won't have to wait long to see the new twists and surprises in store as each cast of contestants strategizes to earn the ultimate cash prize as top influencer," continued Riegg. "The talented and quick-witted Michelle Buteau will return to host both seasons."
Within the same blog post he announced that Indian Matchmaking and The American Barbecue Showdown had also been renewed, both for a second season.
Roaring Twenties will also arrive on Netflix, featuring eight 20-somethings who set out to find success in life and love in Austin, Texas, while navigating the new normal of 2020's America.
He invited fans of Netflix reality shows to apply to be on one by visiting the website netflixreality.com