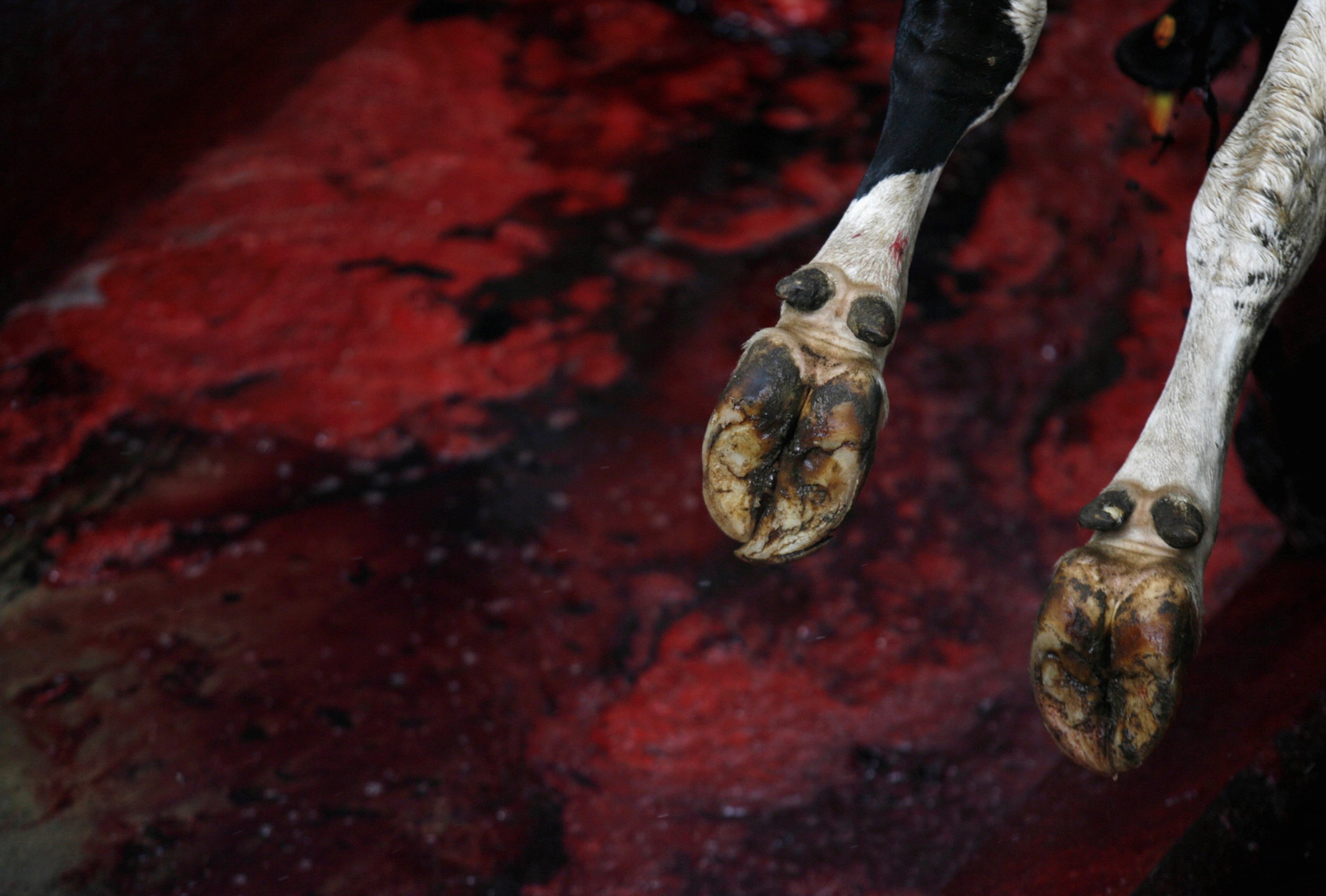 Like in the US, agriculture in the UK has long been accused of abusing animals. But now, England has done something about it: Soon, all slaughterhouses will have to be under constant closed-circuit television surveillance. That means that if a slaughterhouse worker breaks the rules, they'll be on film.
While slaughterhouses aren't fun places for animals, abattoirs at least have some regulations so that workers can minimize suffering before killing the animal. However, undercover animal rights groups have filmed workers punching, kicking, and prodding animals, and even throwing them to the ground. One investigation even found workers putting out their cigarettes on pigs' faces.
The English public became fed up with the behavior depicted in these films. According to the UK paper Express, they overwhelmingly supported the UK's Environmental Secretary in his decision to mandate surveillance in slaughterhouses.
According to The Independent, the new law will be introduced in early 2018, but the government will give abattoirs until the spring to get their facilities up to code. In all areas where animals are present in a slaughterhouse, CCTV must be installed.
Veterinarians from the Food Standards Agency will have unrestricted access to the most recent 90 days of footage, which they can inspect at their discretion. If they witness anything that goes against legal standards of food and animal safety, they can prosecute the worker, or potentially even shut down the business. If a slaughterhouse doesn't comply, they may be shut down and the owner could even face jail time.
The UK is subject to the Animal Welfare Act of 2006, which bans causing "unnecessary suffering." The US also has an Animal Welfare Act, and states have animal cruelty statutes.
Most groups involved in the decision making supported the idea of mandatory CCTV. Predictably, the RSPCA (similar to the US's ASPCA) was on board. The British Veterinary Association called the move "essential."
Even the Association of Independent Meat Suppliers supports CCTV in slaughterhouses, according to Farmer's Weekly, although they have a caveat. They would prefer that footage not be stored, but that vets only have access to live feeds of slaughterhouses. They cite the fact that it might be harder to maintain a workforce if employees know that their actions will be recorded and stored for 90 days.
Mandating that part of the animal agriculture be filmed is in stark contrast to the US. Several states specifically forbid filming of animal production facilities, in so-called "ag-gag" laws. Lawmakers who support ag-gag laws cite the potential damage to industrial interests if and when the public sees what goes on behind closed doors.