How Are Car Tire Supplies Affected by the Rubber Shortage?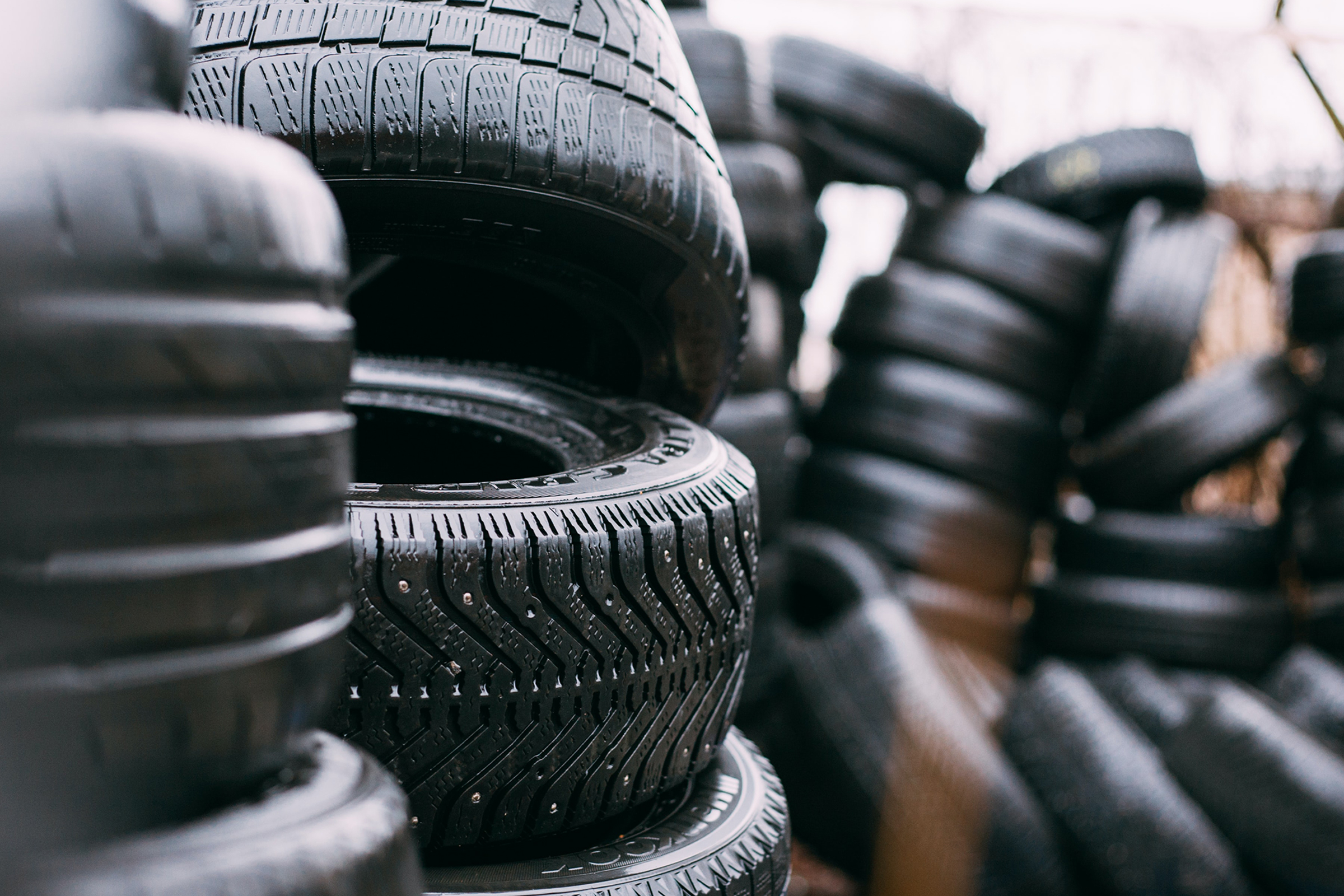 The U.S. automotive industry has been plagued with plant shutdowns due to the COVID-19 pandemic and a global semiconductor chip shortage. Now raw material for rubber is in short supply. Rubber producers are battling climate change, the pandemic, a destructive fungus, shipping container shortages and port disruptions.
The global natural rubber market was valued at nearly $40 billion in 2020, and demand for rubber only expected to increase.
The world is heavily dependent on Asia, relying on it for 90 percent of the natural rubber supply. In March 2021, the U.S. imported $140 million worth of natural rubber alone, according to Census data.
Analysts predict that the natural rubber market could be worth nearly $68.5 billion by 2026 due to higher demand for car tires.
Tire manufacturers are responding to higher prices for raw materials caused by the increasing demand and supply chain issues by raising the cost of their tires.
According to Kelly Blue Book, tire prices had been increasing before reports of a shortage, mostly because Americans have been buying more trucks and SUVs than cars, which have larger tires. The looming threat of a rubber shortage holds the potential to drive those prices even higher.
"Pirelli, like the rest of the industry, has moved through sequential price increases and, according to the U.S. Bureau of Labor Statistics, in September tire prices in general grew 6.2 percent compared with previous year," said Andrea Casaluci, general manager of operations at Pirelli.
Car tires, personal protective equipment such as masks and gloves and 40,000 other commercial everyday products rely on rubber.
The Pará rubber tree, most commonly referred to as just a rubber tree or rubber plant, grows in humid countries like Thailand and Indonesia. Natural rubber is a white sap that bleeds from rubber trees which has unique properties that make it critical for tires and car parts.
In the last year, rubber prices have increased due to flooding and leaf disease ravaging the supply. This issue is likely to be a multi-year problem as new trees take seven years to mature.
A representative from Bridgestone Corporation, the world's largest tire and rubber company, told Newsweek that "while this is a challenging time, we are very focused on business continuity and ensuring the integrity of our operations. We continue to monitor the situation closely but do not foresee any impacts to our supply at this time. Our team is also maintaining open lines of communication with all of our key stakeholders to ensure adequate supply as the situation continues to evolve."
Last year, China, the world's largest consumer of natural rubber, began making big purchases to replenish reserves as its economy opened up post-pandemic. According to a report by Bloomberg, as the rest of the world went into lockdown and prices for consumer goods went down in April 2020, China went on a buying spree purchasing mass quantities of valuable commodities including copper, oil, steel and rubber.
Synthetic rubber has its uses within the tire industry and rubber alternatives for tires have been researched by tire companies. But natural rubber, due to its rather unique properties, is still used in all tires.
Michelin has a plan to rely less on new rubber production. It has established several facilities dedicated to creating a sustainable tire development and production model with a goal of total tire transformation by 2050.
Today, Michelin tires have more than 200 components built from a variety of different families of materials including natural rubber, synthetic rubber, metal, textiles, reinforcing agents and resins as well as elements such as sulfur for vulcanization.
Pirelli and Bridgestone representatives told Newsweek that the rubber shortage is not yet a crisis. However, this does not stop the growing concern for the auto industry as they make strategic movements to ensure ample supply.
"Consumer demand should be better than the previous year, when the effects of the lockdowns and purchase delays were still visible. Pirelli is well prepared for the coming season, pre-stock orders with our dealers have been supplied on time," Casaluci said.
"And, newly introduced products, as well as new sizes for booming EV car registrations, have been protected to ensure a premium service to our customers."
Across the country there have been mentions of winter tire shortages. Reporters at ABC affiliate KOLO in Nevada interviewed a tire shop owner who has been advising customers to get their snow tires early and to make appointments in advance to put tires on hold. In Montana shops are already feeling the beginning effects of the smaller inventory with backorder on 50 Michelin medium truck stop styles, according to reporting by NBC Montana.
Experts advise that winter tire buyers should be prepared to call head and be willing to venture outside of their normal tire shops to find their seasonal, racing, farm and specialty tires. Buyers should also consider buying a spare to have on hand, just in case, if their vehicle does not come equipped with a full-size spare.