How Ariana Grande Got Her Groove Back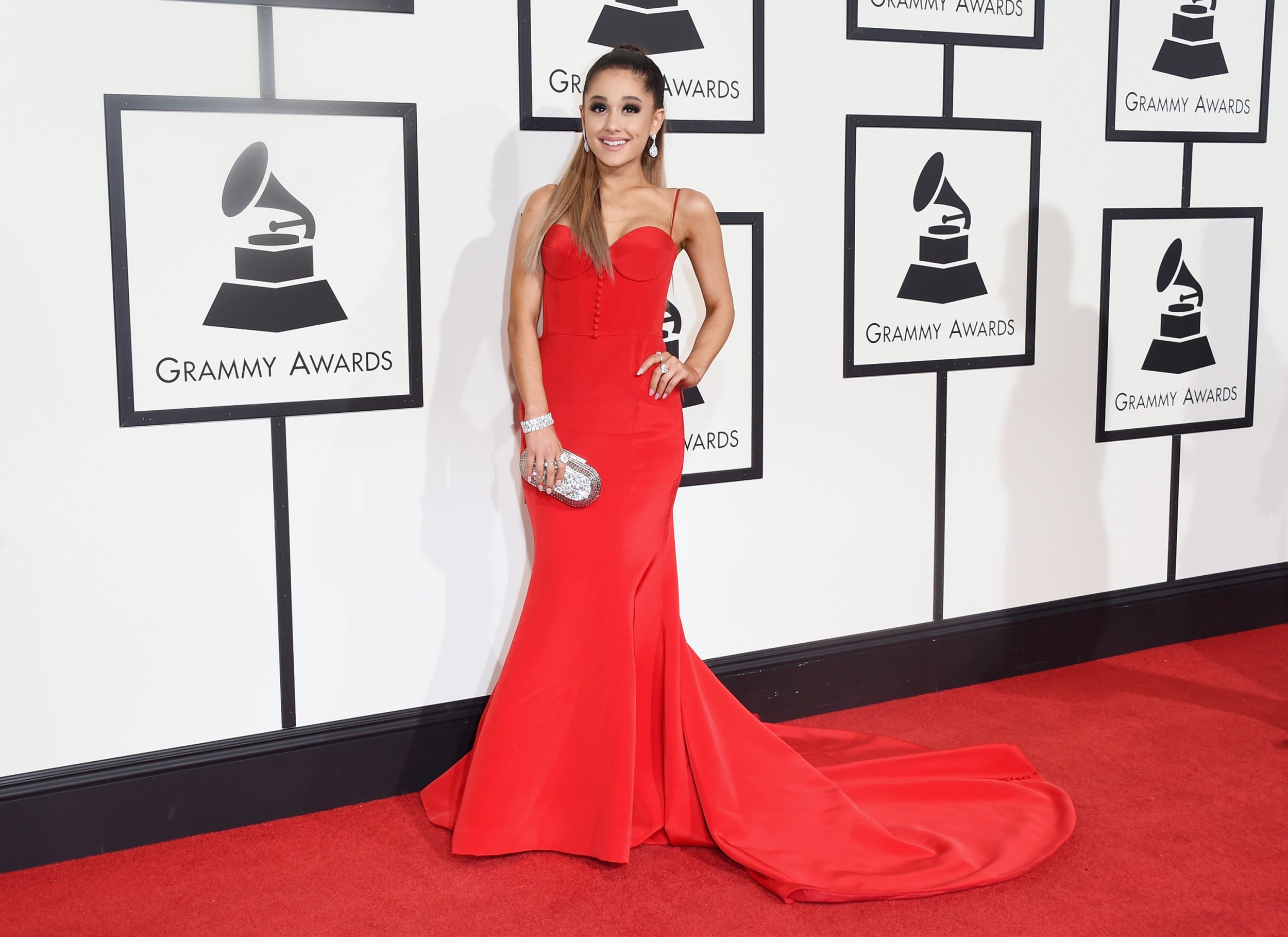 It's July 2015 and Ariana Grande, pop princess in the making—who, by the way, was hailed in her early career as the second coming of Mariah Carey—is embroiled in scandal. In music circles, the right kind of misdemeanor can only be a good thing: Miley Cyrus' pseudo-sexual "Wrecking Ball" music video helped her top the charts, Britney and Madonna's VMAs kiss is etched in MTV history, and Rihanna's transition from girl next door to carefree provocateur all but saved her career from the abyss that claimed contemporaries like Ciara.
Grande's scandal isn't anywhere near as titillating, and it is unlikely to do much to enhance her career: the singer was caught on a security camera licking a doughnut she didn't pay for. On the sliding scale of pop's unruliest moments it barely registers as a blip. More incendiary, however, was her admittedly ineloquent remarks: "I hate Americans. I hate America." She quickly clarified that part of the video footage, reasoning that her comments stemmed from worry about obesity in the U.S.
The incident culminated a year of grapevine gossip about Grande's purported "diva behavior" that, incidentally, began mounting following the breakthrough success of her song "Problem" in summer 2014. With that track and her second Billboard number one album, My Everything, Grande had become fair game for the tabloids. There was her reported fallout with co-star Jennette McCurdy on Nickelodeon show Sam & Cat; claims she demands only to be photographed from her left, or "good," side; and, best of all, one bizarre rumor that even her life coach gave up on her because, well, she was uncoachable.
All this before even hitting 23.
But her apparently lurid reputation overlooks the fact that Grande still lays claim to a sizeable young fan base that is bested by perhaps only the members of One Direction and Kim Kardashian. Her Twitter account has nearly 39 million followers; her Facebook page, just shy of 30 million likes; and her Instagram eclipses both of those with 72.3 million followers. Grande's fans, or Arianators as they're known, hang on her every tweet, replying in droves within seconds of her pressing 'send.'
In many ways, Grande is the crown princess of the social media era. While a lot of her young, teenage fanbase may aspire to date Harry Styles or Justin Bieber, they equally aspire to be like Grande. Many of them grew up with her, says Allison Chesky, editorial director of U.S. teen magazine Tiger Beat. "Ariana was a fan favorite as Cat Valentine on Nickelodeon's Victorious and later Sam & Cat. So, as she segued from acting to music, those fans stood by her, and as she grew up, they did too."
With her pint-sized stature, doe-eyed appearance—almost like a manga animation come to life—and hushed speaking voice, Grande's appeal to young female fans is one of a "friend," explains Claire Norman, senior writer at Top of the Pops magazine. "She's personable. Even though she's maturing, she still plays that big sister role and is seen as a strong female inspiration; she speaks out about body issues that concern her, so comes across as 'normal' to our readers."
It's because of her ability to straddle the fine line between innocence and maturity that her fans continue to stand by her, even in the wake of "doughnut-gate." The incident may have turned her off to an older audience, like parents, but they are unlikely to buy or stream her music anyway—assuming they even know who she is. Within her target audience, Grande's indiscretion did little to alienate her fans. "We didn't really see a blip for us with regards to 'doughnut-gate,'" says Norman. "Our readers still loved her and weren't put off buying the magazine. They still wanted to see her on the cover and read about her."Comparatively, Miley Cyrus' career trajectory, from Disney's Hannah Montana to her sexually suggestive performance at the MTV Video Music Awards in 2013, did divide some of her younger fans. Norman explains: "Our readers are quite moralistic and we did see them turn off Miley and saw her behavior onstage as quite scandalous. With Ariana and the doughnuts, I think they saw it as a kind of prank, rather than something done with any malice."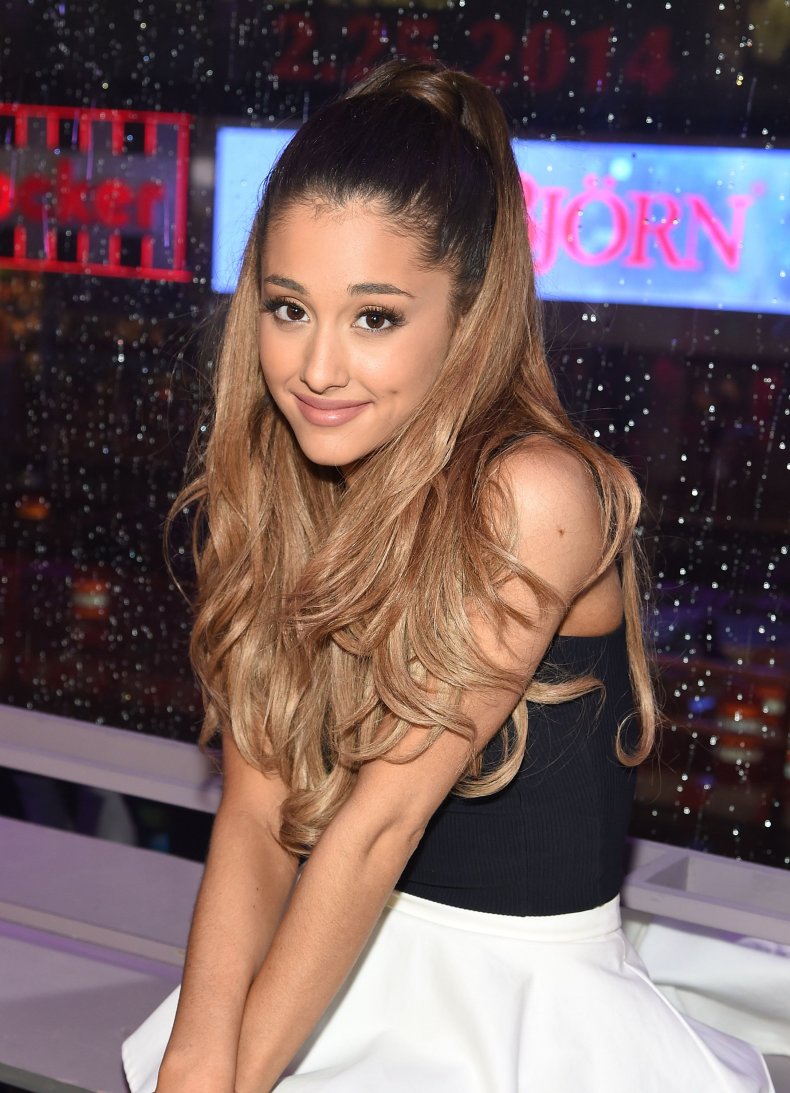 As the doughnut scandal began to dissipate in late 2015, Grande began shifting attention back to her music. The singer trailed her third studio album with the pop-tinged "Focus" in October, although ultimately it was left off the LP, Dangerous Woman, released Friday. Instead, Grande adopted a notably more mature sound—as witnessed on the album's first single, also called "Dangerous Woman." The title track features Grande singing in a lower register, more husky and seductive than we've heard before. Naturally, artists strive to evolve with each album and this may be true in Grande's case, yet, in the wake of her "annus horribilis," one might suspect there is another motive here; a concerted effort to shift public perception of Grande to that of a more mature, sophisticated artiste, and distance her from the ubiquity of her sugary transgression.
In the months since "doughnut-gate," Grande has been on something of a public rehabilitation tour, further altering her perception to the masses. As well as the new sound, she has hit home runs in carefully crafted late night appearances, for example. Her musical impressions of Britney Spears, Celine Dion and Christina Aguilera on Late Night with Jimmy Fallon won over viewers, and the Internet, in September 2015. A YouTube clip of the segment has amassed over 50 million watches. She returned to Fallon's show in April and spawned another viral hit as the pair lip-synced an entire conversation using current radio hits; the appearance was covered by blogs and news outlets across the world and dubbed "hilarious."
But the pop star's turning point came in March when she successfully hosted and performed on Saturday Night Live—a daunting job that has felled even the most seasoned of entertainers. Grande—with yet more musical impersonations in a skit set in Jay Z's Tidal offices; a spot-on impression of Jennifer Lawrence; and a self-aware nod to the road most taken by child stars ("A lot of kid stars end up doing drugs or in jail," she quipped)—earned glowing reviews.
Grande's late night appearances and personable Twitter exchanges with her Arianators have laid the groundwork for her musical return with Dangerous Woman. Keeping in tone with the album's lead single, the tracklisting boasts collaborations with rappers such as Nicki Minaj and Lil Wayne, as well as maturer lyrical content. But while her fans stood by her through the lows of 2015, might she risk alienating her younger listeners with her new music? "As she gets older she has more to say about her wider life experience," says Norman. "This doesn't mean [fans] don't relate. Her sound and what she's singing about is still very relevant to them."
Poised for her third No.1 on the Billboard album chart, Grande has navigated her way back into the public's affections. Perhaps the only thing that could derail her now is the sight of a glazed Krispy Kreme.