How the Austin Bombing Suspect Was Tracked Down
The Austin bombing suspect who terrorized the city for nearly three weeks was sitting in his car outside a Texas motel early Wednesday when law enforcement descended on him. As a SWAT team approached the suspected serial bomber, he detonated yet another device, Austin Police Chief Brian Manley told reporters.
One officer then opened fire as the blast knocked another officer back, Manley said. The suspect, whose name Manley withheld pending a positive identification by a medical examiner and family notification, died in the encounter. Two law enforcement sources identified the suspect as Mark Anthony Conditt to NBC.
Police got a major break in the case the day before, when two packages were discovered in separate Texas FedEx facilities. The first package detonated at 12:25 a.m. local time Tuesday on a conveyer belt at a FedEx ground facility in Schertz, Texas, near San Antonio, according to the FBI. That explosion left one worker with minor injuries and was the fifth explosion tied to the bomber since the attacks began on March 2.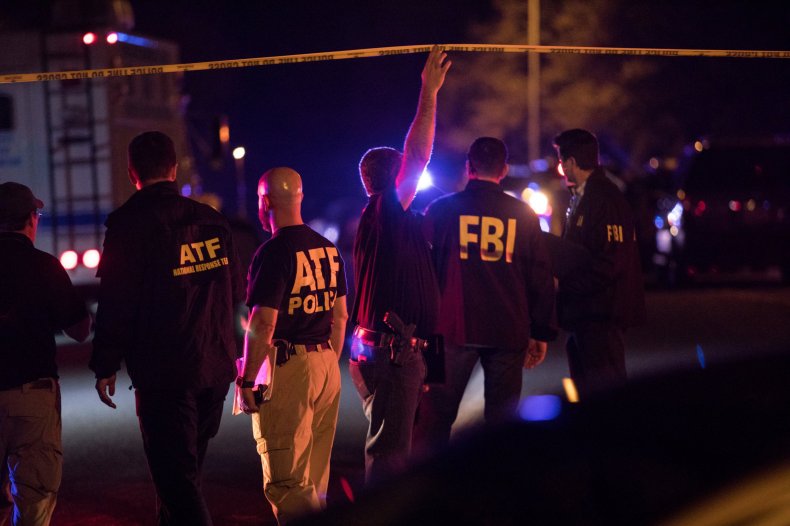 Later that morning, workers discovered another suspicious package in a FedEx center near the Austin airport, the shipping company said in a statement. FedEx confirmed that package was sent from the same person and turned it over to law enforcement.
"It was determined the package contained an explosive device and was disrupted by law enforcement," the FBI said.
Both FedEx packages are thought to have been sent from the same FedEx location in Sunset Valley, a suburb of Austin, the Austin American-Statesman reported.
CBS later obtained surveillance video from that store and reported the Austin Division of the U.S. Marshals Lone Star Fugitive Task Force was poring over the footage to identify the person of interest who dropped off the packages.
The video showed a white man wearing a baseball cap and blond hair or a wig.
Law enforcement said authorities identified a suspect in the past 24 hours based largely on information gained after police said he shipped an explosive device from a FedEx store in Sunset Valley, a city surrounded by Austin. That evidence included security video.
FedEx said investigators gleaned "extensive evidence" from the packages and on the suspect from the company's security systems.
"We have provided law enforcement responsible for this investigation extensive evidence related to these packages and the individual that shipped them collected from our advanced technology security systems," the statement said.
Manley urged the public to remain vigilant, saying police were not yet able to determine if the suspect was a lone wolf or there were any accomplices who remain at large.