How to Balance Economy and Environment?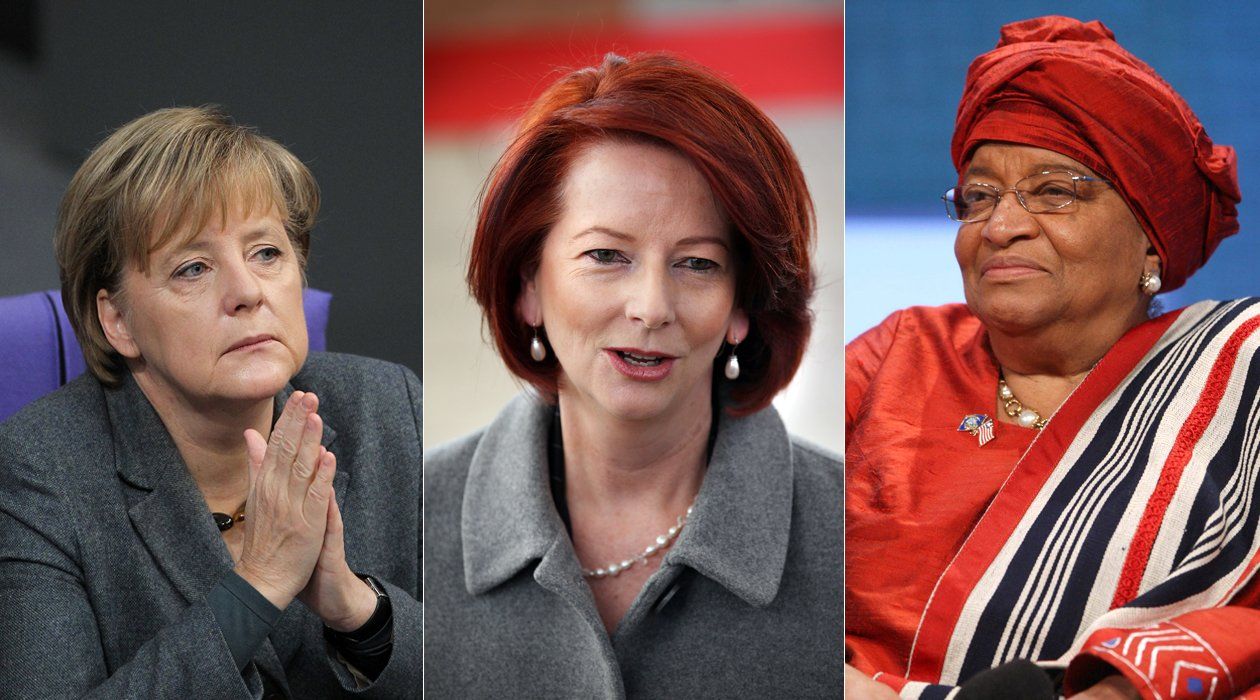 In early 2007 the issue topping the global agenda was climate change. That January the topic dominated Davos, where German Chancellor Angela Merkel, as rotating EU president, called for joint action on emissions by rich nations and developing countries alike. It also loomed large at the G8 meeting in June, where Merkel and Tony Blair wrangled a wayward George W. Bush into line on greenhouse-gas reduction targets. Thanks to their efforts, Europe—rich, confident—led the charge in saving the planet.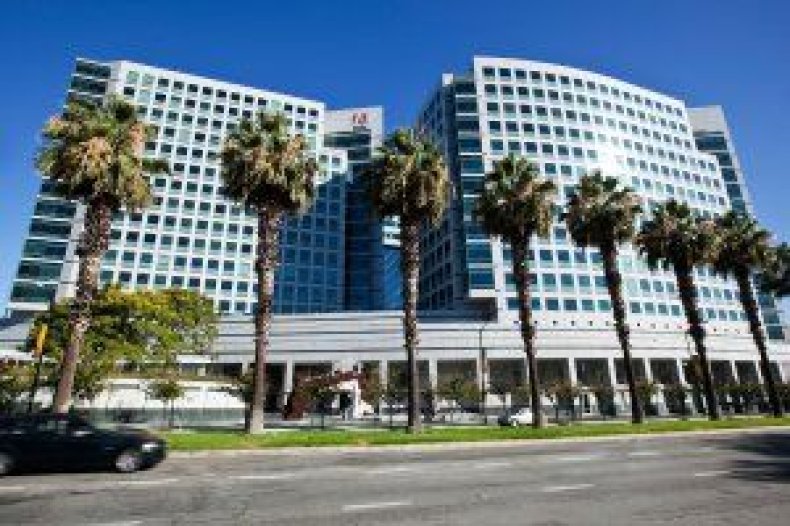 Then the U.S. subprime bubble burst, and climate change was eclipsed by the global financial crisis. Fast-forward to 2010: in the U.S., Barack Obama has shelved clean-energy legislation, focusing instead on health-care and jobs bills. In Europe, where last year's Copenhagen climate talks were considered a failure, even Merkel is backpedaling on green pledges as Germany tries to shore up its industrial strength. Meanwhile, a flush China adds record numbers of gas guzzlers to its roads and invests in mammoth development projects that displace villages and mar the countryside, to the dismay of green activists.
Yet even as the environment takes a back seat to the West's debt woes and Asia's insatiable appetite for development, politicians remain aware of the ticking time bomb that is the earth's overburdened ecosystem—and of the potentially drastic economic effects of climate change. World leaders—including several female heads of state—now face a delicate balancing act: how to promote economic growth while still protecting the earth's finite resources.
Nowhere is the tug of war between development and conservation more prominent than in Brazil, where it upended the country's recent presidential election. To the surprise of pollsters, Green Party candidate Marina Silva scored 19 percent of the vote, forcing the race into a runoff and denying outright victory to President Luiz Inácio Lula da Silva's handpicked successor, Dilma Rousseff. The two women had been at odds since 2008, when Silva resigned as Lula's environmental chief after disputes with fellow ministers (including, reportedly, Rousseff, who was pushing for accelerated growth) over hydroelectric-dam projects and the encroachment of soy farmers into the Amazon, which caused deforestation rates to skyrocket after several years of declines.
Thanks to Silva's strong showing, Rousseff has scrambled to add green proposals to her platform and commit to slowing the pace of Amazon destruction. Silva's supporters are hoping that the new president-elect won't forget her pledges to protect the rainforest known as the "world's lung"—but whether Rousseff can do this and still keep Brazil on its robust economic path will be a key trial of her presidency.
Once upon a time, the West made promises to support Brazil in its environmental-protection policies. "If we want to be taken seriously here, we need to make the payments and aid we pledged," Merkel urged other Western leaders two years ago, when it came to light that Brazil's biofuel industry was contributing to deforestation. Europe prided itself on being an example to developing countries and the U.S. alike, and no one was more ambitious on this front than Merkel. Named a "hero of the environment" and a "green goddess," Merkel was lauded for keeping climate change at the front of the global agenda, and for setting high targets for carbon-emissions cuts. She also invested heavily in Germany's renewable-energy sector, which created hundreds of thousands of new jobs, claiming that "the costs of reducing emissions should be seen as a sound investment…[It] makes economic sense."
What a difference three years has made for Merkel. Under pressure from German industry, which is wary of competition from countries with fewer climate-protection rules, she's now reversing the very goals she once trumpeted. In December 2008, she insisted, "We must ensure that our energy-intensive industry, which is driven by exports, is of course excluded from the [EU] emissions quotas." She also has balked at the so-called 20/20/20 targets (which she once pushed as EU president), which call for a 20 percent cut in Europe's emissions, 20 percent improvement in energy efficiency, and conversion to 20 percent renewable fuels by 2020. One way to achieve the targets is Europe's carbon-credit scheme, which will require firms to pay to offset emissions starting in 2013. Merkel has demanded that German factories receive free carbon credits until 2020—a call that prompted other countries to follow suit, and muddied the project with accusations of national self-interest. Most recently, in August, Merkel drew fire from her country's Green Party over extending the life of the nation's nuclear-power plants beyond a promised phaseout in 2022. Although Berlin claims that nuclear power is the only way to ensure climate protection while still meeting economic goals, the public has reacted with anger.
While Merkel shies away from the climate-change battle, another female leader on the opposite side of the planet is plunging in. Australian Prime Minister Julia Gillard is pushing to adopt a market-based carbon program, an agenda that almost derailed her reelection and that eluded former prime minister Kevin Rudd. Whereas Rudd framed the issue as a moral one—invoking dying coral beds—Gillard says a carbon price makes economic sense. "If we continue to do nothing, we will pay a heavy cost," she told voters. "Electricity prices will spiral up…and clean-energy jobs will be lost offshore. This is a domestic economic reform." The OECD agrees: it has pressed Australia to approve carbon pricing to stave off uncertainty in the energy sector. By one estimate, the lack of a carbon price could cost Australia US$2 billion by 2020 due to inefficient power plants. (Australia is the world's highest per capita greenhouse-gas emitter, and is heavily reliant on coal.) Last week Gillard also announced that farmers will soon be able to earn carbon credits (by planting trees, for example) to sell to corporations or governments that must offset their own emissions.
The international carbon markets also appeal to Liberian President Ellen Johnson Sirleaf. Her country has faced massive economic and ecological problems as it has rebuilt itself after decades of civil war that wiped out its agricultural sector and decimated its forests. Sirleaf has taken a number of steps to repair the damage, including a campaign to train local farmers to reduce the nation's dependency on food imports and the establishment of a "peace park" to protect the Gola Forest. Saving the Gola may also be a smart economic move, thanks to a United Nations–backed program, with the acronym REDD, which aims to reward developing countries (possibly with carbon credits) in return for forest protection. But already the process has run into snags: a British company made a deal with corrupt officials to purchase one fifth of Liberia's forest for carbon offsetting, a scheme that officials say could have bankrupted the country if its trees failed to deliver the full estimated carbon savings.
REDD will be on the agenda at this week's U.N. climate summit in Cancún, and Liberia and other developing nations will be watching closely. One big question on the table is whether the West will be able to commit to environmental protection—and help subsidize poor countries to do so—despite its ongoing debt crisis. Another question: whether China and India will voluntarily sign onto emissions targets even as their nations undergo an industrial boom. There are some positive signs: in November, Indian National Congress party president Sonia Gandhi flagged the environment as a chief national concern, on par with the economy. Let's hope that fellow leaders follow her example.