How Bald Eagles Could Become Key in Political Battle Over Wind Turbines
Scientists with the Missouri Department of Conservation are embarking on a new study to understand how wind turbines affect bald eagles. The multi-year research project comes amid political debate about the risks this kind of infrastructure poses to the iconic birds of prey.
Bald eagles are the national bird of the United States. They can be found across vast swathes of North America, from Alaska and Canada down to Florida and northern Mexico.
Known scientifically as Haliaeetus leucocephalus, the bald eagle measures around 3 feet in length with a 7-foot wingspan, and weighs between 8 and 15 pounds.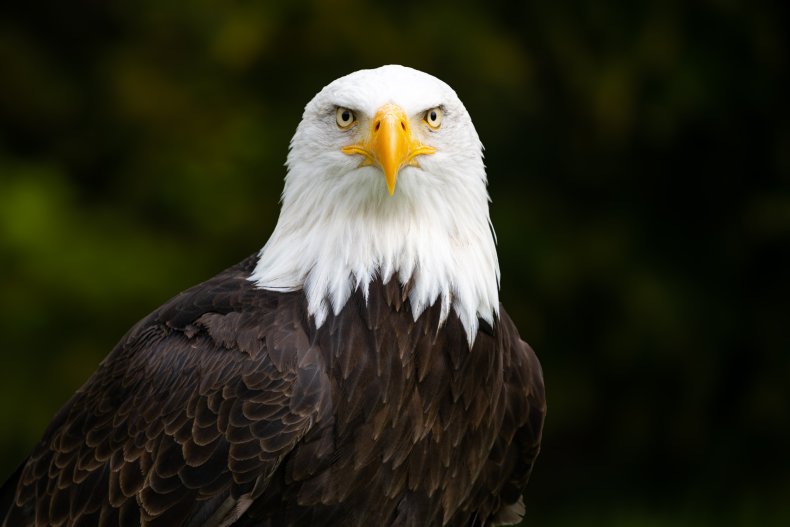 The bald eagle was on the verge of being wiped out in the contiguous United States by the late 20th century. But following successful conservation efforts, the bird was removed from the federal List of Endangered, Vulnerable and Threatened Wildlife for the lower 48 states in 2007.
Conservationists are hoping that the Missouri study will yield insights that could help to protect these birds. Wind-energy advocates, meanwhile, hope that the results of the research could help to advance their renewable-energy goals.
"We want to know how these eagles move across the landscape during stages of their lives and is there a negative interaction with these wind facilities?" Janet Haslerig, an avian ecologist with the Missouri Department of Conservation, told KCUR.
"We hope this will inform the wind facilities, as well as our agency, on where we should put these wind facilities. What's a good location? What's a bad location?" Haslerig said.
The study will involve researchers tagging four adult bald eagles, as well as four juveniles, with GPS devices designed to track their movements and behavior.
James Owen, the executive director of Renew Missouri—a group that advocates for renewable energy in the state—said opponents of wind turbines often highlight the potential risks to birds.
"Sometimes, the case for how much damage wind turbines can do for migration, for causing injury to birds, can sometimes be overstated by opponents of renewable energy," Owen told KCUR. "So I think being able to really get some precise numbers on that will be helpful."
In January, former President Donald Trump made comments at a rally in South Carolina, suggesting that thousands of bald eagles are killed by wind turbines.
"We demand windmills be built on our oceans, our prairies, our mountains, and our plains, only to realize that they're killing all our eagles and our birds," Trump said at the rally, shown in a YouTube video published on January 28, 2023.
"If you kill a bald eagle, they put you in jail for five years, but the windmills knock out thousands of them. Nothing happens."
It is true that there is data linking wind-turbine collisions to a number of bald-eagle deaths. However, a Newsweek fact check found that there is insufficient evidence at present to support Trump's claims of thousands of fatalities.
This is not to say that wind turbines do not pose a risk to these birds. In 2022, ESI Energy was fined $8 million for violations of the Migratory Bird Treaty Act. The energy firm acknowledged that at least 150 bald and golden eagles had been killed at 40 of its wind-energy facilities.
A statement from the United States Attorney's Office for the Eastern District of California said 136 of these deaths were "affirmatively determined to be attributable to the eagle being struck by a wind turbine blade."
In addition, figures from the U.S. Fish and Wildlife Service show that collisions with wind turbines result in the death of an estimated 140,000 to 328,000 birds of all species every year in the country.
Other significant causes of death include collisions with buildings. These may lead to up to around 1 million birds dying per year, the FWS data shows.
Newsweek has contacted Trump and the Missouri Department of Conservation for comment.