How the Bathroom Bill Hurts My Transgender Son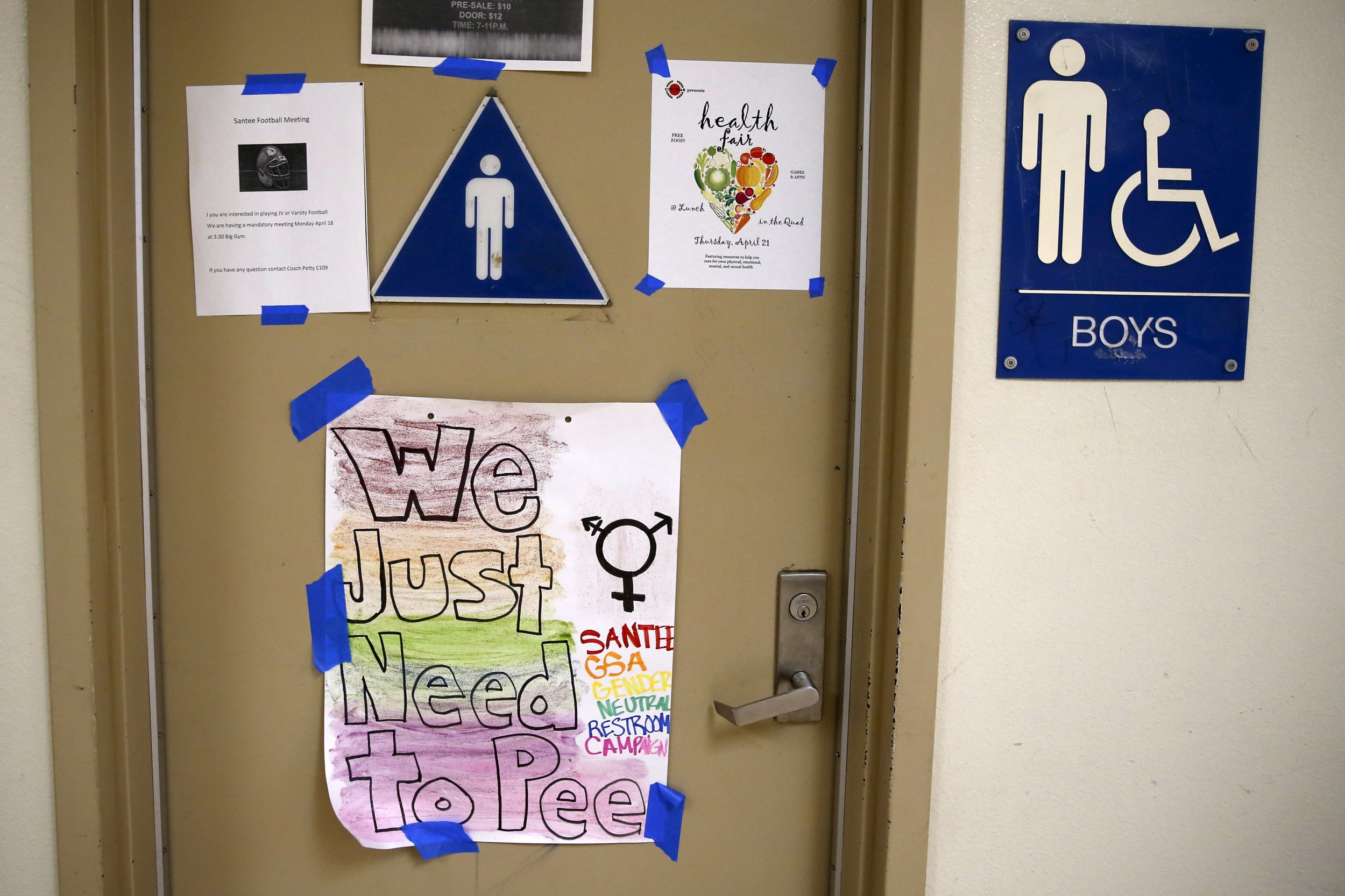 I'm a normal mom with a normal life. I care for my mother, who has Alzheimer's, and I have two children whom I love immensely.
One of them is transgender.
Payton McGarry is my first born child and a plaintiff in the lawsuit challenging North Carolina's HB2. I love and support my son.
When Payton first spoke to me about being transgender, we had quite a few discussions about it; therapists, doctors, hormones, age, friends and family, past relationships. It was not until my first born opened up about his body that I realized how badly it affected Payton.
The idea that his female body disgusted him on a daily basis saddened me. To think I created this beautiful human being and he wanted no part of that body was disheartening. The anxiety to be a girl took a toll on Payton as a person. It reflected in his school work and music.
The first few weeks I experienced a wide range of emotions. I wondered what people would think of me. What kind of mother allows this to happen to their child? I had to be a bad mother because I must have done something wrong. How else would Payton have ended up transgender? What did I do to deserve this? Everyone would know me as the parent of a transgender child. I talked to so many friends and family about it, every time leading the conversation back to what I did to cause it.
I believed I did everything right as a parent. I quit work to be a stay-at-home mom for my children. I took them to church. I drove them to endless sports games, concerts, family reunions, school activities. I volunteered at their schools. I made sure they were fed and clothed even at my poorest.
I made sure I knew their teachers and who they were around on a day to day basis. I raised children I knew would give back to society. I did what "normal" moms do. And here I am with a child that doesn't fit into the mold society has made for him. Poor me.
One day the kids and I met for lunch. As we were chitchatting, an elderly couple near our table complimented how well behaved my sons were. I thanked them and mentioned that it was my son and my daughter. The woman asked me to repeat myself twice. I obliged.
As I turned back to my children, I saw my child's despondent face. It was in that moment that I mentally agreed to help in any way I could and to continue backing my children 100 percent in who they are.
I apologized to Payton, and I hoped he would forgive me. I realized how selfish I had been. How like society I, too, wanted my child to be a girl; how I, too, labeled him. I reflected and here's the jist of it: Payton's transition was never about me. It was about Payton.
I've mentioned more than once to friends and family that my biggest fear in Payton's gender dysphoria, the medical term for feeling one's identity as male or female doesn't match one's assigned sex, is what society will do.
The passage of HB2 enforces my fear.
According to the law, I now have to fear what may happen to my first born child in the public restroom. Again. We have been forced into this issue before, when Payton was a senior in high school. Girls slapped him and pushed him out of the restroom. He was even tripped on the stairwell. The school ultimately had to make allowances for Payton to use faculty restrooms—which further stigmatized him by telling him and everyone else that he was different.
It's not just the bathroom that I worry about. I worry about him having a good job and a place to live. Payton has felt discrimination in the workplace before. Although the employer stated Payton did a fine job, he would not be invited back due to what people would say if it was discovered that Payton is a transgender man. With HB2, there is not a chance to fight for that position.
I worry that if and when he faces discrimination, whether justice will protect him or turn a blind eye. I've glanced at the growing statistics on transgender assaults, murders and suicides.
I worry about the safety of my children. I worry about the safety of our children.
I worry.
That is what "normal" moms do, right?
Danielle VanHook is the mother of Payton McGarry, a transgender college student who is a plaintiff in the case against North Carolina Governor McCrory and House Bill 2.