Warner Bros. announced on Monday that The Batman, one of the most highly anticipated films of the year, will not be released in theaters in Russia as the invasion into Ukraine continues, and the pull could potentially cost the film a significant amount of revenue at the box office.
The move was announced on day five of the Russia-Ukraine war after President Vladimir Putin initiated an invasion of Russia's neighboring country, resulting in a continuing destructive war throughout major cities all across Ukraine.
A WarnerMedia spokesperson said in a statement on Monday, "In light of the humanitarian crisis in Ukraine, WarnerMedia is pausing the release of its feature film The Batman in Russia. We will continue to monitor the situation as it evolves. We hope for a swift and peaceful resolution to this tragedy."
Russia is among the top global box office markets, according to The Hollywood Reporter. In 2021, Russia's Box Office earned Sony's Spider-Man: No Way Home $44,596,260 of the film's total $1.77 billion since its release last December.
The Batman, starring Robert Pattinson and Zoë Kravitz, was scheduled to open on March 3 in Russia in its global rollout, and some sources stated that the film is still expected to target a huge opening weekend, somewhere between $100 million and $125 million at the domestic box office.
David A. Gross, who runs Franchise Entertainment Research, a movie consultancy, told Newsweek, "Joker made $37.3m in Russia in 2019, plus additional ancillary distribution income [streaming, pay-TV, free TV, etc.], and Dark Knight Rises made $17.5m plus ancillary income in 2012."
"Under normal circumstances," he added, "The Batman would realistically get to Joker's numbers, but at the moment, the Russian economy is in turmoil, with a plunging local currency, hyper-inflation, and sky-rocketing interest rates, so nothing is normal. Pulling the film was the right thing to do politically and economically."
Shawn Robbins, the Chief Analyst at Box Office Pro, told Newsweek that 2019's Joker saw Russia's dollar contribution at less than 4 percent of that film's worldwide box office. "This is a very challenging and tragic situation developing that takes precedence in that part of the world, but there isn't a significant impact on The Batman's overall global outlook at this time," he said, noting also that as of today, critics were responding well to the film.
Robbins shared his predictions on Twitter last week and prior to the statement from Warner Bros., claiming that the film's "Pre-sales are starting to pick up pace again."
He also tweeted last week that, domestically, he felt The Batman was "Likely to surpass Man of Steel as #DCEU's top solo 'origin' film debut [$117M]. Suicide Squad [$134M] also more likely than not based on early industry reception that suggests wknd play & late-stage ticket sales could be robust."
"I expect strong results," Robbins told Newsweek, "but forecasts are volatile."
Other films based on the superhero have made over $6 billion in the global box office in the past, according to film industry data website The Numbers.
Warner Bros. is not the first to halt showings and releases of films in Russia after the conflict in Ukraine began, as Disney announced on Monday afternoon that they would be pausing their releases in the country until further notice.
Jared Leto's film, Morbius, which is a part of Sony's universe based on characters from the Spider-Man universe, will also be suspended from release in Russia when it arrives in theaters next month.
Paramount also announced after Disney and WarnerMedia that their upcoming films, Sonic the Hedgehog: 2 and Sandra Bullock's The Lost City will not be released in Russian theaters either.
Newsweek has reached out to several box office analysts for comment.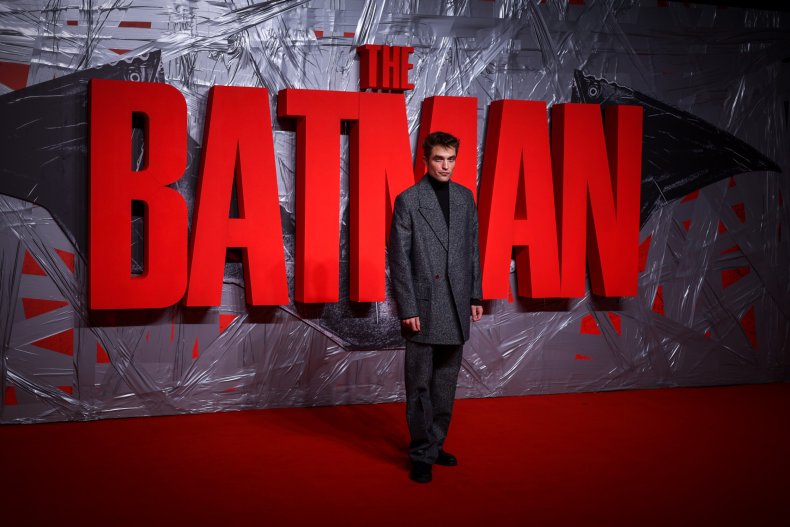 Updated 03/01/2022, 4:22 p.m. ET: This story has been updated with comments from Shawn Robbins.
Updated 03/02/2022, 3:50 p.m. ET: This story has been updated with further comments from Robbins.