How to Become a Leader People Want to Follow
Actively meeting the needs of employees can inspire respect for leaders while also having a direct impact on the business's bottom line.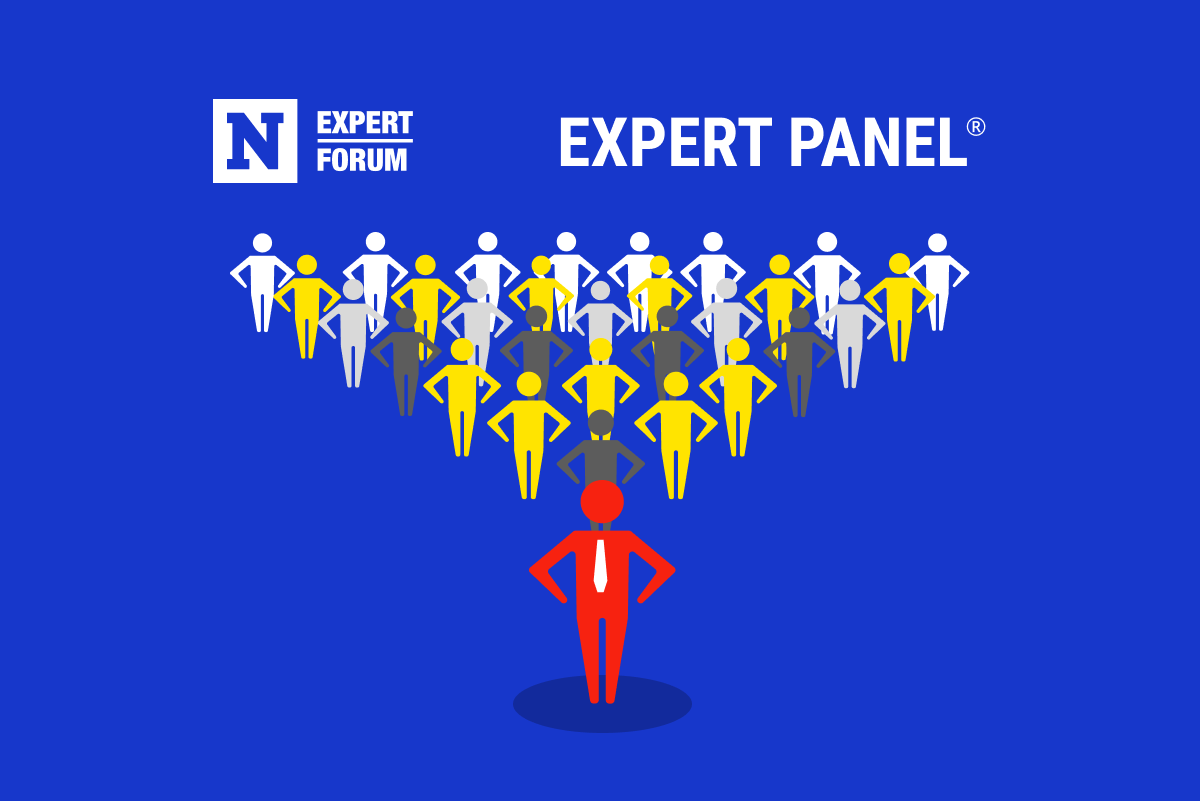 Being a great leader requires more than delegating tasks to employees and meeting business goals. Each individual employee within an organization has different needs, and the role leadership plays in meeting those needs and empowering employees to contribute their expertise can have a direct impact on a business's bottom line.
Though all leaders aspire to be someone worthy of guiding others, the challenge is ensuring each action taken signifies interest in and commitment to the well-being of employees. To help, the members of Newsweek Expert Forum offer recommendations for how those in power can earn the loyalty of those around them and become leaders people will want to follow.
1. Be a Connected Leader
Connected leadership prioritizes the relationship in all interactions. According to a study by Towers Watson, the No. 1 driver of engagement is the belief that management has an interest in their employee's well‐being and demonstrates that people are important to the company's success. Show your people you care about them as people and that you care about the things they care about. The result is engagement, loyalty, productivity, retention and a better bottom line. - Michelle Tillis Lederman, The Connector's Advantage
2. Do What Others Won't Do
People will follow you for the same reason you followed the best boss you ever had. What did they do day to day that others didn't that made the difference? List those things and then do more of them. I've asked over 20,000 leaders this question and the answer is always the same 10 to 12 things: they cared about me, told me what's going on and built trust, among others. It costs no money and gets super performance. - Chris Roebuck, Simply Success
3. Have a Genuine Interest in Empowering Others
Leaders who are genuinely interested in empowering others are easily followed. The best leaders are those who realize they don't know everything and don't want to know everything. They want to surround themselves with people who are knowledgeable, skilled and enthusiastic. Great leaders bring out the best in others and celebrate successes. - Diane Helbig, Helbig Enterprises
4. Follow Through on Your Word
Doing what you say you are going to do and following through is such an important aspect. There are tons of leaders out there who say they'll do a lot and end up doing a little. This just makes it hard for anyone to fully get behind you. If you're someone of your word, people will follow since you've given them a great reason to. - Chris Davis, Revcarto
5. Be Transparent
I think one of the biggest keys to being a great leader is having transparency. The greatest leaders in my life have always led with full disclosure of their wins and losses and have never been afraid to show it all. I think being real and authentic is the greatest form of leadership. - Karolina Hobson, Radd Interactive
6. Earn the Respect of Your Employees
I've always believed that the CEO should work for the employees, not the other way around. In sports, the team captain is often chosen by the teammates. In the same way, a CEO should be the person whom the team would elect as their leader. Leadership needs to be leading the company from the inside to be effective and to earn the respect and trust of their employees. - Brian Meert, AdvertiseMint
7. Articulate a Clear Vision of the Future
When a leader articulates a clear vision of the company or team's future, teammates will follow faster. People innately want to believe in something bigger, and when a leader presents what that something is, people follow. One of the keys is articulating a vision, but the tricky part is presenting it in a way so that others can understand it and take action toward achieving it. - Brendan P. Keegan, Merchants Fleet
8. Let the Team Take Ownership of a Goal
People want to follow leaders who can take ownership of a goal and elevate the members of their team. This starts with a foundation of listening and empowering team members to take on a piece of the goal. Leaders should own up to the shortcomings of their team and be liberal in sharing the credit for wins. - Will Erlandson, Relevance.com
9. Recognize the Contributions of Others
People want to follow leaders who see and recognize their contributions. Great leaders attract people who want to be a part of a team and have a role to play in the success of the leader's vision. Therefore, leaders should be co-creating solutions with those they lead by proactively seeking out feedback and advice while also showing appreciation and gratitude for the labor of their teams. - Regan Byrd, Regan Byrd Consulting LLC
10. Be Honest About Blind Spots
Be honest when you don't know. Too many leaders try to seem in control by pretending they have all the answers, but no one can. Truly great leaders invite input and can confidently admit to their teams where they have blind spots. This enables your team to offer up diverse strengths to accomplish goals. When they feel their voice is heard and needed, they will stay loyal. - Maria Ross, Red Slice, LLC
11. Understand the Goals and Motivations of Team Members
One of the keys to becoming a leader people want to follow is to understand the goals and motivations of your team members. Often, leaders expect their team members to share their passions and motivation. However, when a leader understands the context of their members, they can ensure they are providing incentives that will make the team members want to work harder to achieve their overall goal. - LaKesha Womack, Womack Consulting Group
12. Provide Opportunities for Growth
The key to becoming a great leader is showing genuine interest in why employees are working in your organization. Once you know what motivates them, provide opportunities for employees to grow and connect them with people they can learn from. Balance routine tasks with opportunities for them to grow and shine. Show appreciation for all sparks of initiative, commitment and when they exceed expectations. - Helen Riess, Empathetics, Inc.
13. Be Open to Following the Lead of Others
Stop being the expert. While you may be at the top of your field, people with an expert mindset tend to be close-minded and discount the ideas of people whom they see as less worthy. No one wants to follow by decree. Instead, show others that you want to learn from them by asking people for their perspectives and humbly suspending your judgment. Listen to junior staff members and implement their ideas. - Loren Margolis, Training & Leadership Success LLC
14. Know What You Need to Work On
Know all your personality issues that cause other people to not listen or engage with you. Learn how to self-manage these, how to apologize to others when they arise and how to correct them. Share these with your team. Trust me, they know what our issues are, sometimes more than we do. Showing your vulnerability and your knowledge of your own traits builds trust with your team. - Gregg Brown, Change Ready Leadership
15. Be Authentic and Passionate
The key to being a leader people want to follow is being authentic and compassionate. People can tell within a few minutes of meeting you if you are genuine. Leaders need to be themselves and resist the temptation to evolve into something they are not to please people, fit in or be accepted. Leaders also need to show concern and be willing to relieve the hardships of their team members. - Matt Drayton, Drayton Communications LLC
16. Focus on More Than Leading
Being a good leader is about doing everything but leading. Empowering individuals to make their own decisions, trusting the people you've hired to be informed on their topic and leaving enough room for them to grow and develop independently are essential to empowering the next generation of leaders and retaining top talent. - Noah Mitsuhashi, Portfolio Insider