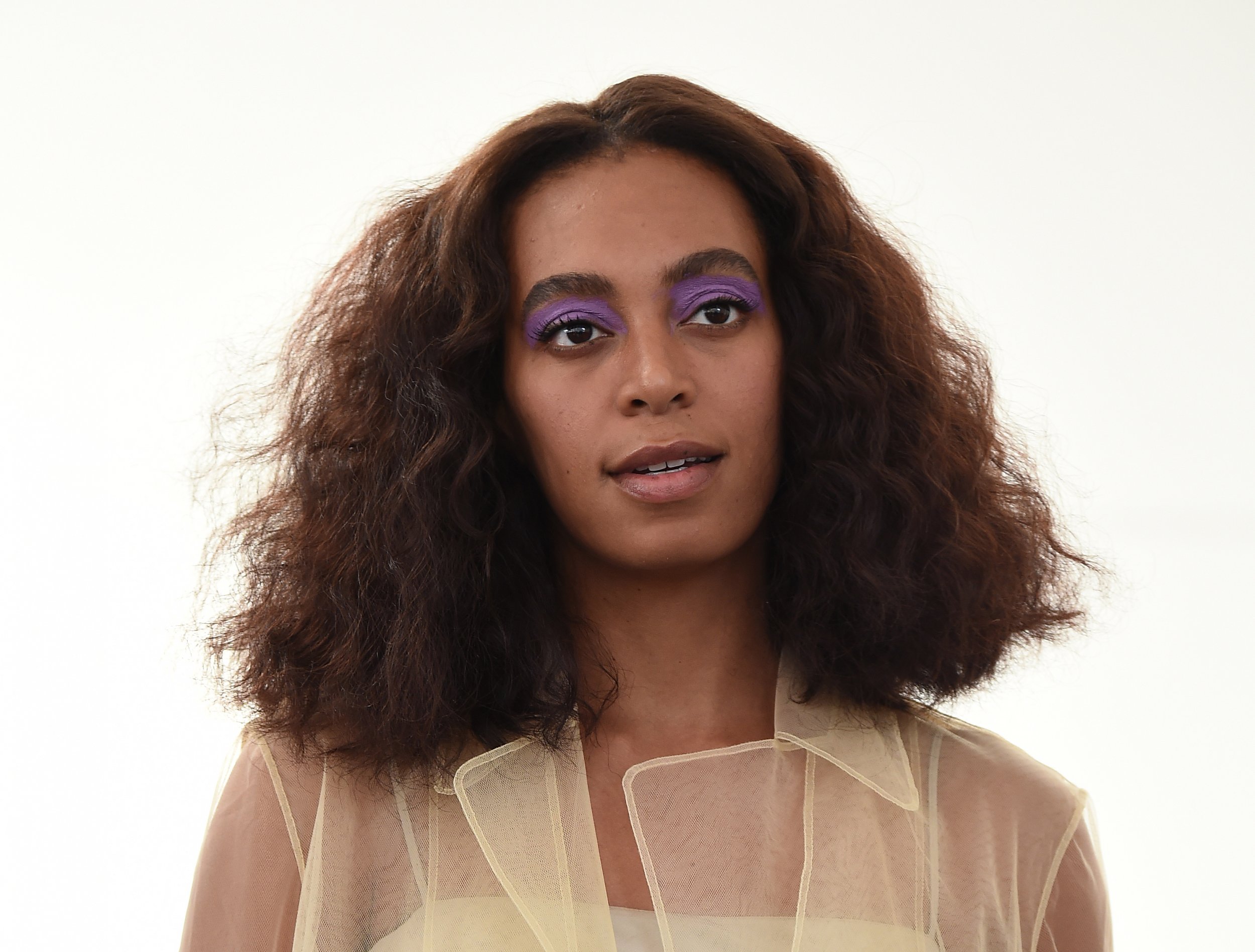 Beyoncé has had little in common, musically speaking, with her sister Solange over the years. The younger of the Knowles clan has always opted for a more avant garde route; for example, the Motown-inspired Sol-Angel and the Hadley Street Dreams in 2008, and her dance-tinged independent EP release, True, in 2012. Meanwhile, Beyoncé, traditionally, fills out stadiums with her radio-friendly pop anthems that play to a more wide-ranging audience. But, in the time since Solange's last release, the musical gap between the artists seems to be closing, and that is no more evident than on both of their latest opuses.
In releasing her long-awaited third studio album, A Seat at the Table, on September 30, Solange continues to give voice to the themes of female empowerment and black rights that Beyoncé sang about on her explosive Lemonade visual album, released in April. From the blend of multiple genres (something Solange has long experimented with in her work) to the use of spoken-word interludes, the two records complement each other both musically and thematically.
And taking a closer listen to A Seat at the Table, one can immediately identify where both siblings get their penchant for social activism: their parents, Mathew Knowles and Tina Lawson, the latter of whom features on Solange's album.
In the spoken-word track "Tina Taught Me," an interlude to the song "Don't Touch My Hair," reflecting the importance hair plays to a black woman's identity, Lawson says: "There's so much beauty in being black. I've always known that. I've always been proud to be black. Love everything about it."
"It saddens me when we're not allowed to express that pride in being black, and if you do, it's considered anti-white," she continues. "No, you're just pro-black. The two don't go together. Because you celebrate black culture doesn't mean you don't like white culture, or you're putting it down. It's irritating when somebody says: 'That's reverse racism.'"
Like many black American households, Solange says she and her sister grew up to be engaged with the intersection between politics and race relations. Asked by Fader about the thematic links between Seat and Lemonade, the musician said: "We have the same mother and the same father. We grew up in the same household, and so we had and heard the same conversations."
"Tina Taught Me," then, is an insight into the dinner table chats that occurred in the Knowles household and helped shape both Beyoncé and Solange.
"People are a little clearer in terms of the upbringing that we had and us having these very politically-charged, socially-charged conversations on a daily basis," says Solange. "It shouldn't be surprising that two people who grew up in the same household with the same parents who are very, very aware—just like everyone else is—of all of the inequalities and the pain and suffering of our people right now, would create art that reflects that."
Solange also, indirectly, expounded on the strong influence of their father, Mathew Knowles, that Beyoncé sang about on Lemonade track "Daddy Issues."
On that country-inspired track, the typically private star sings about being a "tough girl" and how "Daddy made a soldier out of me."
If the lyrics feel autobiographical, one might imagine that Knowles's own experiences growing up in a less-tolerant America may have been why he was so insistent on his daughters being thick-skinned.
"I knew that my father endured a lot, a lot of trauma and really, really painful experiences growing up," Solange says in another interview with W magazine. "He was one of seven to integrate his elementary and junior high school—and that's in Alabama. He made history. He experienced everything you could think of, from parents spitting on him, to throwing food at him in the cafeteria, to hosing him down, to tasing him with cow prodders. I think that growing up hearing those stories and hearing those experiences made me understand him and understand our family that much greater."
The resulting body of work, Lemonade and now Seat, not only conveys the Knowles sisters' experiences as young black women, but also a shared family experience. That, in turns, makes listening to both records back-to-back all the more enriching.