How Blockchain Is Providing Nourishment for the Global Food Sustainability System | Opinion
The United Nations estimated in 2021 that nearly 1 billion people around the world—more than 12 percent of the global population—were at immediate risk of going hungry, with the COVID-19 pandemic, increased desertification of agricultural regions, inflation, military conflicts and the global supply crunch combining to drive more of the world's poor into hunger.
Further, food security—access to safe, affordable and nutritious food—is being directly impacted by climate change, where droughts, fire and floods are already wreaking havoc on the global food sustainability system. The current Russia-Ukraine conflict is choking off a critical global supply line of food, while displacing millions of people in need of food, shelter and other necessities of life.
Against this backdrop, there is mounting proof that blockchain technology can improve the way food is tracked, transported and sold across the globe. The technology can address decades-old problems in ensuring food supply, food safety and food quality, including mitigating the negative effects of climate change by increasing food sustainability.
Among the problem areas where blockchain can help provide a solution is food waste. Each year, $48.3 billion worth of food is thrown away in the United States alone. Globally, about 33 percent of food is lost or wasted. That's a staggering amount, especially when better distribution and supply management could address hunger, and in ways that are environmentally sustainable. While there are several reasons for food waste, one culprit is the lack of effective shipment tracking.
To help address this specific problem, Unisot, a Norwegian supply chain services company, uses the BSV blockchain to improve the way food shipments are monitored through a management platform it has developed for the global seafood industry. Using the Unisot platform, a seafood producer can track everything in its supply chain, from a fisherman's boat all the way to the final retail distribution point.
At each stage in the journey of a product from the fisherman's net or trap to a supermarket checkout counter or food donation center, critical data is gathered and shared that can show exactly where distribution bottlenecks and potential food spoilage points are occurring. The system enables data capturing and monitoring from all parts of the supply chain, from a fisherman's smartphone app to IoT sensors in a production plant, ensuring seafood producers can guarantee the origin, quality, safety, provenance and sustainability of their products.
With the massive quantity of food produced in the world, Unisot believes the BSV blockchain is particularly well suited to handle the vast amount of data required to accurately track any type of food product, whether it be live lobsters coming off a sea trawler or butter produced in a commercial dairy. Unisot chose to build its platform on the BSV blockchain because it offers truly immutable—i.e. unalterable—data tracking and monitoring at extremely fast speeds and low transaction costs.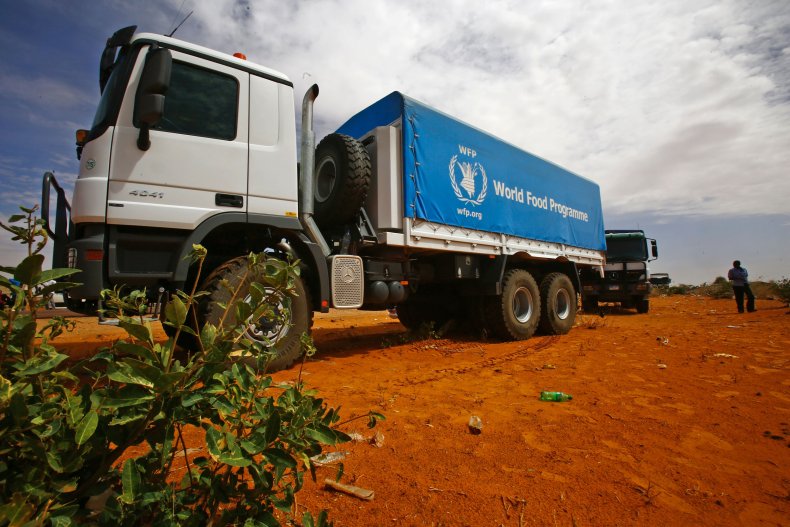 With poorer nations facing the most acute effects of the pandemic and climate crises, any edge to make the food supply safer can have life-saving consequences for at-risk populations. This end-to-end traceability maximizes the shelf life of products, which helps to lower waste and provides opportunities to move food supplies efficiently to where they are needed.
Problems such as harvesting techniques, financial constraints and inferior packaging materials contribute to good food going bad in communities where hunger is most acute.
Blockchain technology also takes advantage of the widespread use of smartphones to tackle corruption, which has often been blamed for aid not getting to individuals who depend on it. A U.N. World Food Programme (WFP) humanitarian project in Jordan, called Building Blocks, gives refugees digital payments that are stored on their smartphones and live on the blockchain, where the funds are traceable and the transactions immutable. When a refugee makes a purchase at a retail outlet, she can access the funds in the digital wallet that requires a biometric scan before it authorizes payment.
The WFP initiative in Jordan, which was extended to help Rohingya refugees in Bangladesh in 2020, stemmed from a small pilot project launched in Pakistan in 2017 to provide refugees with nominal digital cash payments to purchase their own food rather than relying on packaged goods dropped in by aid shipments. In addition to cash disbursements, families in the program can now receive digital coupons that can be redeemed for food and other necessities, with the transactions all fully authenticated on the blockchain through a wallet kept on their smartphones.
As of last year, more than 1 million people in need were being served every month by the blockchain initiative, which the WFP described as "the world's largest implementation of blockchain technology for humanitarian assistance."
It's not nearly enough but it's a successful start and it provides evidence of what blockchain can do. In a crisis such as world hunger, a new solution that works, even if it's in a nascent stage, is a gift to celebrate.
Richard Baker is the CEO of Toronto-based TAAL Distributed Technologies Inc. Richard is a technology entrepreneur with more than 25 years of experience in corporate enterprise and working with startups in the technology, financial services, digital media and telecommunications industry sectors. He has a deep passion for transforming innovative technology into commercial opportunities.
The views expressed in this article are the writer's own.