How Britney Spears Could Fight Conservatorship Abuse in Court
Britney Spears has announced her wish to file formal abuse charges against her father, Jamie Spears.
"I'm here to press charges. I'm angry and I will go there," the 39-year-old pop star told a judge on Wednesday in the latest hearing over her conservatorship battle.
"I'm here to get rid of my dad and charge him with conservatorship abuse," Britney Spears told Judge Brenda Penny, adding that she is "extremely scared" of her father and that "this conservatorship has allowed my dad to ruin my life."
The singer added: "I am not perfect, but their goal was to make me feel crazy, and I'm not and that's not OK."
Jamie Spears has been his daughter's legal conservator since 2008. He controls both her personal and financial affairs.
Wednesday's hearing saw a major breakthrough for the "Toxic" singer as the judge. granted her permission to appoint her own legal counsel. Prominent Hollywood lawyer Matthew Rosengart now represents the star.
Speaking to reporters outside the courthouse following the hearing, Rosengart said he and his firm "are going to be taking a top to bottom look over what has happened over the past decade."
He continued, per Variety: "So, yes, pursuant to Britney Spears's instructions, we will be moving promptly and aggressively for his [Jamie Spears'] removal."
Jamie Spears' lawyer Vivian Thoreen responded: "Many of her [Britney Spears'] characterizations and memories are just incorrect."
Rosengart also called for Jamie Spears to resign as conservator, to which Thoreen responded: "In no uncertain terms that they had no intentions of resigning."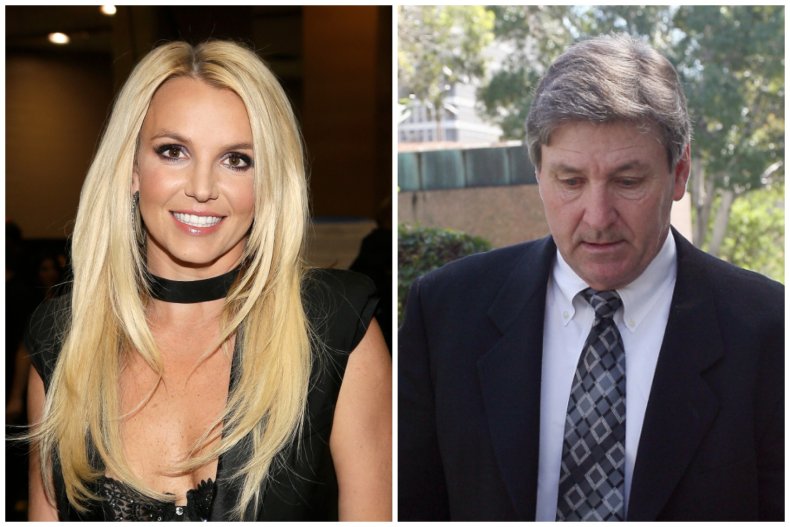 So how can Britney Spears' new legal team go about charging Jamie Spears with conservatorship abuse?
According to Scott E. Rahn, managing partner of RMO LLP, if the conservatee is no longer incapacitated, and able to make their own financial and life decisions, it is a "relatively straightforward process to terminate the conservatorship" which involves a lawyer petitioning the court on behalf of the client. Rahn says that conservatorship abuse is a "complex and emotionally charged topic."
Rahn previously told Newsweek that there is a "disconnect between the public perception and outcry and the reality of a conservatorship."
"All the conservatorship does is it allows someone else to make financial, healthcare decisions for you. But within that construct there are freedoms and things like that, there are opportunities to manage some of your affairs, right, just under the tutelage of a conservator," he said.
"For many artists, musicians, actors, entertainers—the reality is, many of them work with business managers who manage their finances anyway."
Alexander Ripps, attorney at Bohm Wildish & Matsen in California, told Newsweek that the singer charging her father with conservatorship abuse are "hard claims to wins."
However, he explained that Britney Spears is in a" financial position to pursue them" and that "so much of what happens in court is dictated by the economics."
"Britney has the resources pursue those claims even if they take years to litigate," he said. "She will have to prove Jamie violated his fiduciary duties as the conservator. Absent an obvious showing of fraud or embezzlement, those claims are hard to win because so many decisions—and why they were made at the time—are open to interpretation.
"Even if something appears to have been a poor decision upon review several years later, a conservator can always say they were making the best decision they could at the time."
The next hearing will take place on September 29 Britney where Spears' legal team is expected to proceed with filing a petition to end the conservatorship. A petition to investigate the abuse claims may be raised at this point.